On a chilly Saturday afternoon in Santry Avenue, Dublin University Hockey Club (DUHC) took on rivals University College Dublin (UCD) in a Leinster Division One league match. UCD just trail behind Corinthians at the top of the table, so it was always going to be a tough game. Nevertheless, DUHC had beaten Corinthians the week before, so the players came into this match with high hopes of getting a result.
The game started frantically, both teams clearly eager to score first against their rivals. Ten minutes in, DUHC got their first short corner, but nothing came of it. DUHC spent most of the first 25 minutes in UCD's half, but were not able to take advantage of this domination. The closest DUHC got to scoring was 21 minutes in, when Cillian Hynes picked up a long ball and smashed it just outside the UCD post.
After this the tide turned in favour of UCD. Thirty-four minutes in, UCD's players won their first short corner, forcing a great save from Trintiy keeper Hugh Lavery. Lavery was strong throughout, keeping out a number of UCD's good opportunities. Two minutes later, UCD won another short corner. The initial shot was botched, but UCD's Ian Styles picked up the loose ball and smashed the ball home to put UCD ahead. Both teams got a second short corner before the end of the half but neither could convert.
ADVERTISEMENT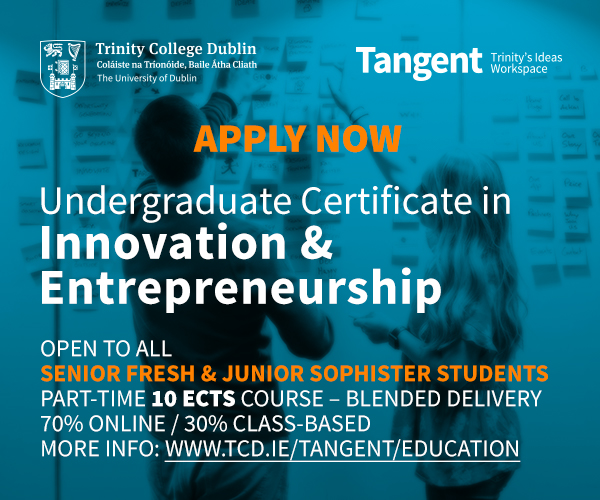 DUHC looked the more dangerous of the teams at the beginning of the next half. Trinity's Robbie O'Hanlon nearly scored two minutes in after a Rory Nichols's pass found him in space. Two minutes later, DUHC were awarded a short corner, but Nichols's effort was blocked by a UCD stick.
This fruitful spell was scuppered in the 21st minute after a long pass from a UCD free put them in for a second goal. Despite going two down, DUHC kept the pressure on and searched for a goal for the rest of the half. O'Hanlon came close from a short corner, directing the ball over the UCD goal from a powerful Nichols' pass. A minute later, O'Hanlon got another chance to score, but his effort was saved. The game ended 2-0 to UCD.
UCD had come with a full bench, whereas Trinity had no subs. This lack of subs really showed throughout the game as DUHC's players grew visibly tired and although they fought valiantly, playing against a team able to constantly rotate players on and off was always going to be difficult. Still, losing at home to UCD will leave a bitter taste in the mouths of the DUHC players.
Correction: 19:46, December 3rd, 2017
An earlier version of this article incorrectly stated that Hugh Lavery started in goal for DU Hockey. In fact, Michael Herlihy played in goal for the side.