On a bitterly cold Saturday afternoon, Dublin University Hockey Club (DUHC) took on Clontarf in Santry. DUHC had drawn to Clontarf earlier in the season so this was definitely a fixture they could get a win from. This was not to be as the teams drew once again, this time in an eight-goal thriller.
Clontarf enjoyed a strong start to the game, winning a penalty flick early on to take the lead. It was a tough game from the beginning, both teams getting stuck into each other. Clontarf looked particularly dangerous down the right side of the pitch.
Thirteen minutes in, DUHC equalised from a short corner. After Clontarf blocked an initial first effort, DUHC were awarded a second short corner, which captain Rory Nichols swept into the bottom left-hand corner, just past the Clontarf keeper's outstretched stick.
ADVERTISEMENT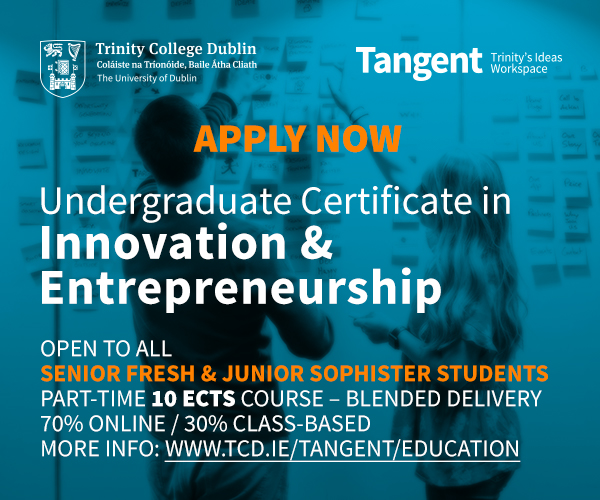 The game was littered with opportunities for both teams. Twenty-eight minutes in, DUHC's Robbie O'Hanlon nearly tapped in a long ball courtesy of Nichols. Minutes later Clontarf had an equally promising opportunity, their effort just parried away by DUHC's keeper Hugh Lavery.
The last eight minutes of the half were played at a frantic pace. With five minutes to go until the break, O'Hanlon put DUHC ahead with a clinical finish from a couple of yards out. Clontarf struck back minutes later with a short-corner effort that managed to find its way into the DUHC net.
The teams went into the second half both with an equally good chance of snatching the win. Four minutes in DUHC could have gone ahead. After some great link up play, Cillian Hynes was bearing down on the Clontarf goal but couldn't take advantage of the opportunity, his shot fizzing just wide.
Just 10 minutes later DUHC regained the upper hand. Hynes won the ball outside the Clontarf D and sent an inviting cross into the path of O'Hanlon. He managed to get to it ahead of the Clontarf keeper, laying it off to Julian Power Foley who calmly tapped the ball home.
The game heated up after this goal. Clontarf angrily protested it and this frustration spilled over into the rest of the game with the umpires forced to warn the side's captain about his players conduct. This anger culminated in a yellow card for both teams.
This frustration possibly fuelled Clontarf to push on and look for the lead. Twenty minutes into the second half, Clontarf levelled the game, after a striker got in behind DUHC and tapped the ball into the net. A minute later Hynes was yellow carded, leaving DUHC two men down. Three minutes later Clontarf went ahead for the second time with an almost identical goal to their previous one.
DUHC spent the rest of the game searching for an equaliser. They had multiple chances but couldn't take advantage of them. Their patience eventually paid off. With two minutes to go DUHC were awarded a penalty flick which Hynes calmly slotted into the back of the Clontarf net. The game finished 4-4.
Both teams were clearly disappointed not to have gotten the win but on balance it was probably a fair result. Conceding four goals will be disappointing for DUHC, especially because they let Clontarf back into the game twice after scoring. Nevertheless they have once again demonstrated their goal-scoring capabilities and their ability to stick with a game and grind out a result from behind.