The Graduate Students' Union (GSU) and Trinity College Dublin Students' Union (TCDSU) are to develop a handover document to train future officers on the workings of the College Board.
The training document will be developed collaboratively and will explain how Board works and how student representatives can raise issues to promote student interests.
Speaking to The University Times, GSU President Shane Collins said the planned addition to handover training is "to make sure we're the most effective we can possibly be at Board for years to come. We're there to represent students so we need to make sure that institutional memory remains".
ADVERTISEMENT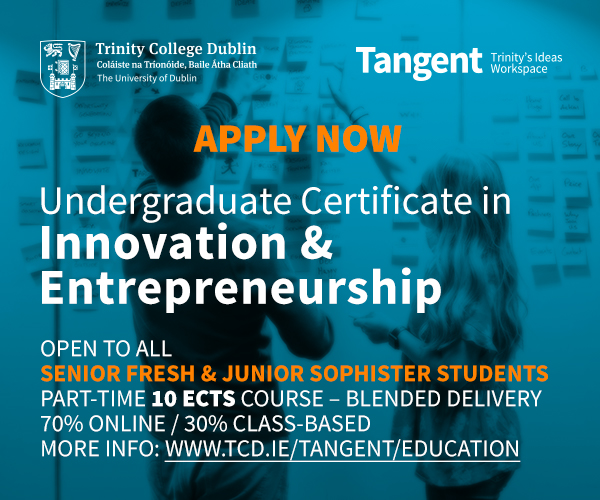 Currently, there is Board training facilitated by the College for new members that explains the procedure of Board. However, the union officers assert that while this handover training is useful, there needs to be a student-specific training brief to prepare them to represent student interests on Board.
The TCDSU president, welfare officer and education officer sit on Board, as well as the president of the GSU. The Board is the main decision-making body in the College.
At a recent meeting of the Finance Committee, a five per cent increase in postgraduate fees was approved. This resulted in the GSU passing a mandate to explore industrial action and organising a town hall, where the union discussed how to approach Board with this issue. The only student voting member of the Finance Committee is TCDSU President Kevin Keane, while Collins is invited to attend as a non-voting member.
The College Board has committed to a review of the fee-setting powers given to Finance Committee.
Speaking to The University Times, Keane spoke about how "it can be easy for new sabbats [sabbatical officers] to overlook or miss important developments in Board and finance".
Collins said more training is needed for student representatives: "There's a particular type of issue that student reps might like to bring up and they need to know exactly how it is that a student will bring that matter."
"We go through the statutes and we go through exactly what the students can do", he said.
Keane stated that TCDSU "will be spending significant amount of time briefing the incoming team as to how to be fully prepared for it".
Every year during the summer, there is an overlapping week in the terms of the incoming and outgoing officers in both unions where information is passed between the teams to prepare the new officers for the year ahead.