They say that for soldiers, war is boredom, punctuated by moments of terror. While the battle in College Park this afternoon was mostly a cagey, evenly matched affair, it periodically exploded into an end-to-end encounter that made for a breathless spectacle. Clontarf's players, incisive when they needed to be, won it with a try at the last after a series of errors from Dublin University Football Club (DUFC). To lose having come so close to victory against one of the finest teams in this division will be particularly galling for Coach Tony Smeeth and his charges.
The opening salvo of this contest saw centre Sebastian Fromm, fresh from his call up to the German national side, single-handedly scythe down a Clontarf attack, sending his man sprawling backwards while hooker Paddy Finlay scooped up the loose ball. A marker laid down, Trinity proceeded to put the ball through hands nicely, with scrum half Rowan Osbourne always bright in possession.
As has so often been the case though this season for Trinity, Finlay's industry was required to break down the opposing defence. He foraged forward twice in quick succession down the middle of the park. From one such of these, Trinity won a penalty, which outhalf James Fennelly converted with ease. Then another surging run through the Clontarf defence from Fromm left Fennelly with a kickable penalty in front of the uprights. He duly did the honours and with 30 minutes played, DUFC looked in control.
ADVERTISEMENT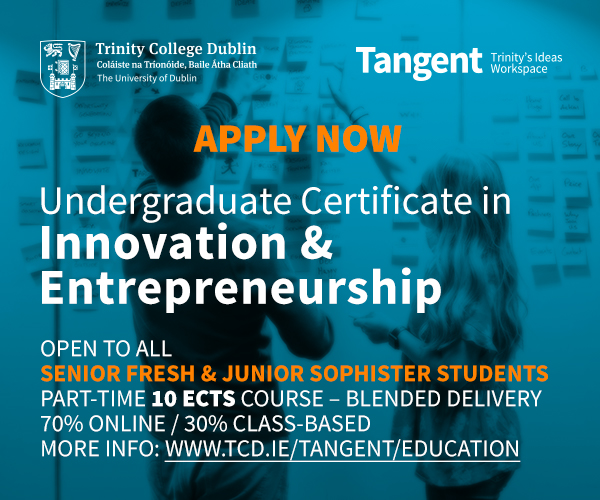 However, some powerful running from Clontarf winger Cian O'Sullivan shook his teammates awake and the visitors launched the first frenzied period of the match, penning the hosts back in their own half. Once O'Sullivan gets going his sheer speed and size make him a formidable outlet. After several phases with no end product, Clontarf outhalf David Joyce secured a reward for his efforts with a penalty from just outside the 22 to put his team on the scoresheet on the stroke of halftime.
Although Trinity edged the first period and rightly went into the break 6-3 up, Clontarf had shown their ability to open the game up through O'Donoghue's raw pace and forward Tony Ryan's power. And so it went, as early into the second period Sam Pim was punished for a deliberate knock on and sent to the sin bin. While that proved to be the first of several dubious refereeing decisions that were to go against Trinity, Clontarf exploited the extra space well. After a clearing kick from Fennelly was kept in play, Clontarf recycled the ball out to the opposite touchline with surgical precision and O'Sullivan touched down for the first try of the game. Joyce added the extras and suddenly Clontarf were in charge at 6-10.
All caginess went out the window now as the two sides attacked each other relentlessly, each seeking to exploit the space in behind tiring defences. It is a testament to the tackling ability of centres Seb Fromm and Michael Courtney that DUFC didn't concede again as they threw the kitchen sink at Clontarf.
Urged on by an increasingly animated bench, and outraged by several poor calls from the referee, Trinity played some excellent rugby during a 10-minute spell midway through the half. It culminated in a great break from flanker Alex McDonald, who then offloaded to fullback Michael Silvester. Silvester appeared to be surrounded by Clontarf players coming back to cover but left them all moving in slow-motion as he blazed over the line by the uprights. With the conversion a formality, Trinity only had to hold on to its 13-10 lead for five more minutes of the contest.
But this season, it seems, there is always a sting in the tail for Trinity. With just seconds to go, DUFC knocked the ball on inside their own half when it would have been easier to carry it into contact. As self-inflicted wounds go, it proved to be fatal. O'Sullivan burst down the touchline following the scrum, drew two defenders, and then Ryan found the gap to go over in the corner and break Trinity hearts.
Clontarf go up to second place in the Ulster Bank League while DUFC sit second bottom, behind St Mary's on points difference. But the home side can and should take positives from this performance. DUFC outplayed one of the best sides in the country for spells in College Park and with a little more composure, would have secured a hard-fought win. Most importantly, Trinity's players recaptured at times their free-flowing best.