Last year, Trinity followed in the footsteps of NUI Galway and introduced three designated smoke-free zones on campus: Fellows Square, the area in front of the College Health Centre and the area around the Sports Centre. In November of this year, the Tobacco Free Trinity Committee announced that the zones had been successful in reducing the number of smokers in these areas and is considering expanding the zones. However, it was reported that some students refused to comply with the policy. This, coupled with the results of the 2014 Trinity College Dublin Students' Union (TCDSU) referendum, where 53 percent of students voted against supporting the Tobacco Free initiative, mean Trinity's stance on smoking policies is still a clouded one.
In an age where we are so often reminded of the dangers of smoking, it is surprising how prevalent tobacco and e-cigarettes are on our campus. But if we peer through the smokescreen, across the globe the number of universities going entirely smoke free is increasing exponentially. The US and Australia are leading the race, with Ireland and most of Europe limping along behind.
According to research carried out by the American Nonsmokers Rights Foundation, as of October 2017 2,064 US campuses have declared themselves 100 per cent smoke free. And whilst some of these universities and colleges have gone smoke free in order to comply with US State laws, many have made the decision as a result of the growing social norm to support smoke-free campaigns.
ADVERTISEMENT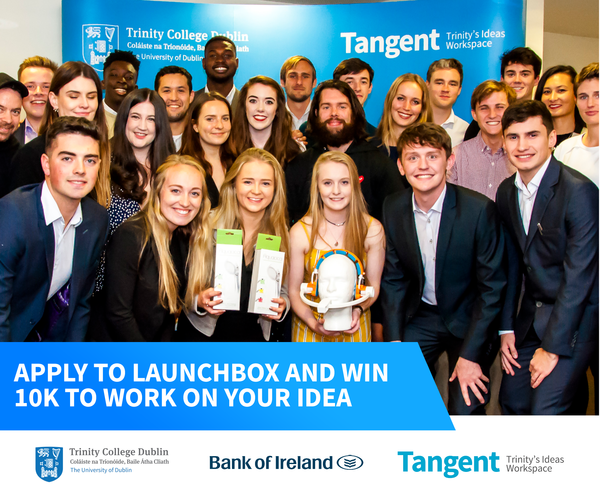 The City University of New York (CUNY), made its 24 campuses officially smoke-free zones in 2012. The campaign was spearheaded by the New York City Department of Health and Mental Hygiene and the Healthy CUNY initiative. It strove to implement a system-wide, tobacco-free policy in one of the nation's largest university systems.
"Healthy CUNY is an initiative across the whole university where we do research and interventions to improve and assess the health of CUNY students", explains Healthy CUNY Project Coordinator Patti Lamberson, speaking to The University Times. With over 274,000 current degree students and around 45,000 staff, CUNY's student population is huge. "It's a large segment of the population of New York city, especially in age, where young people are becoming adults and making adult choices. It's the time when you can really take action to improve the rest of your life. A lot of our initiatives focus on health issues that affect young people aged 18-24. Tobacco is one."
CUNY's 24 campuses are spread across the five boroughs of New York: Manhattan, Brooklyn, Queens, Staten Island and the Bronx. "The campuses are very diverse across CUNY", says Lamberson. "For example, Hunter College in Manhattan is an urban setting, the city sidewalk is right outside the door. Whereas the college in Staten Island is a several-acre campus, more of a traditional campus that you drive into with a parking lot. They have a different set of issues and more grounds to keep an eye on than the urban campuses."
Due to the scale of the CUNY's university system, the colleges within the university were given more autonomy. The college's staff could decide how to implement the tobacco-free policy on their campuses. "Some of the campuses decided to implement no smoking zones, and some just decided to go tobacco free early", notes Lamberson.
The policies were met with some, but not major, resistance by members of the student body. Lamberson admits that although there has not been a 100 percent compliance by students with the policy to date, the vast majority of people "are very supportive of it": "The grounds people will tell you how much time is spent cleaning up cigarette buts from flowerbeds and that sort of thing. People were talking about walking through clouds of smoke as they go into a building to go to class."
Union College, a private university in New York, also became completely smoke free following a transitional period in 2016. The university first introduced smoke-free zones, which were gradually expanded to included the whole campus. Speaking to The University Times, Union College student Jonathan Fields praised the initiative, saying it has allowed himself and other students to "breathe better" when standing outside university buildings, as you no longer get "a whiff of smoke".
"It is more convenient, more of a personal preference in my respect", says Fields. "I feel the administration in my school have the same type of feeling towards that." Fields also notes the importance of properly enforcing smoke-free zones: "The only people that are strict are the campus police or certain faculty. You still see some faculty smoking on campus, but I see that many of the employees, the dining hall service employees, they go off campus to smoke."
Across the Pacific, Australia is a country where universities are increasingly introducing smoke-free zones. In 2016, the University of Wollongong made the move. Its campus is largely a smoke-free zone with designated smoking spaces. The university prides itself on its outdoor campus and rich foliage and the call for a smoke-free space came from the students themselves. "A lot of universities in Australia are smoke free", explains Gen Pritchard, a University of Wollongong student, speaking to The University Times. "Sydney University, which one of our biggest universities, is smoke free. Because Australia has really strict laws on smoking, it has kind of made no sense that you can smoke in the university."
"You're not allowed to smoke anywhere public, at bus stops, at the beach, or even stand outside your house and smoke. It's very strict. They tax cigarettes heaps. A packet of cigarettes would cost you the equivalent of €30-€35. Not many people smoke at all in Australia."
The University of Queensland is the latest Australian university to announce its plan to implement smoke-free zones and transition into a largely smoke-free campus by 2018.
Closer to home, several universities in the UK have implemented smoke-free zones. In the University of Bristol, students and staff are prohibited from smoking directly outside any university buildings or in university vehicles. Speaking to The University Times, Sophie Cashell, a University of Bristol student, says the policy has certainly reduced smoking on campus. "You don't see it anywhere around the campus", explains Cashell. "It is an incentive not to smoke during the day."
Cashell explains how, during her Erasmus exchange, she travelled the length and breadth of Europe. She cites smoke-free policies as a method of reducing secondary smoke, but also as a way of teaching students courtesy when it comes to smoking in public. She has found that many central European students are unaware that some people don't like inhaling secondary smoke. "They have no awareness of the impact of it, of secondary smoke and me standing there inhaling their smoke", explains Cashell. "In Bristol [students] are really aware and ask 'Oh I'm so sorry, is it ok that I smoke?', if you are outside of the smoke-free area."
"It's not their fault, it's just their culture and I feel that policies such as smoke-free policies instigate that into a person. That's definitely where I've gotten my cultural grounding from."
However, for all of the aforementioned universities, smoke-free zones are implemented alongside smoking cessation programmes and support. The smoke-free zones are not designed to discriminate against smokers, but are put in place for health of all of their students, staff and the campuses. For the City University of New York, sending students that message has been their utmost priority. "It's respect for the grounds and for other people", says Lamberson. "That was really the premise for our policy, out of respect for others and the environment."
For the majority of universities, smoke-free zones have acted as stepping stones to achieving a mostly smoke-free campus. When implemented correctly, well monitored and signposted, they can significantly reduce the amount of smoke in an area. However, in Ireland, in a country where smoking is so common, the future of smoke-free zones is a little more cloudy, no ifs or butts about it.