Red Riding Hood waves a knife, two princes pursue infidelity and a baker's wife goes full Machiavelli. Last night, Trinity Hall JCR put on Into the Woods – a fairytale without happy endings – for its annual musical.
In some ways, it's same old same old for Trinity Hall. JCR musicals are always reliably quirky: from Avenue Q to A Chorus Line.
And there were familiar faces in the audience this evening. Former Halls Warden Brendan Tangney made an appearance, while former Halls musical stars were in the audience.
ADVERTISEMENT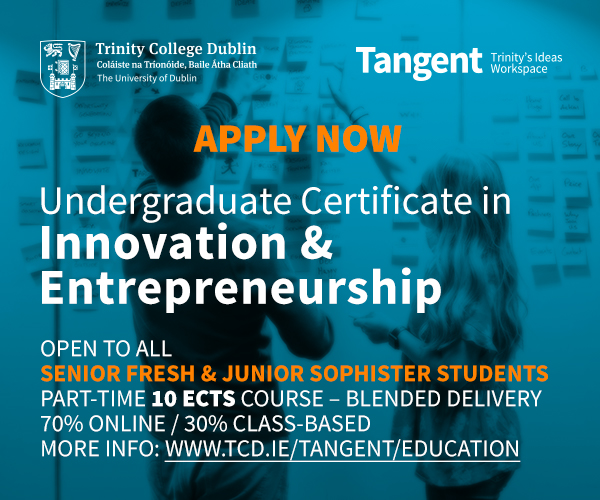 Yet this year was something of a change. Gone was the elaborate staging of last year, replaced with a bare stage – covered only in leaves and debris – with a computer-generated background.
And if most of tonight's action took place among trees and in a forest, the performances were far from wooden.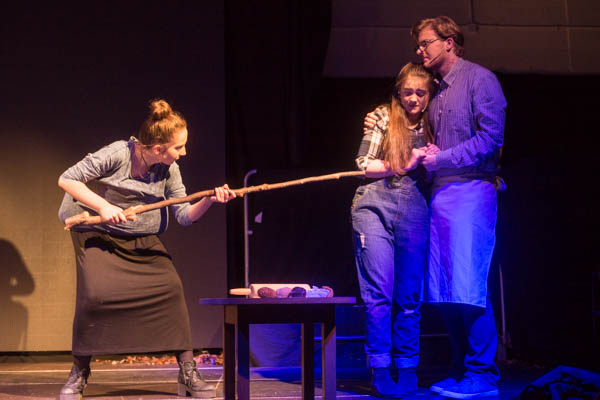 One of the best performances came from Jessica Treacy, as the Witch. Devilish and demented, she offered a performance that also produced real empathy from the audience.
Alan McLoughlin and Aoife Daly excelled too as a couple who will do anything – terrorise a young girl, hoodwink a boy – to get a baby.
If Into the Woods produced a lesson, it was that curses are the least of our worries. Humans are just as frightening as wolves and witches, and sometimes just as dastardly.
Ronan Daly was one of the more impressive performers too, juggling all kinds of roles, as the Narrator, Mystery-Man and the Wolf.
Director Eoin Hannaway once again offered a wonderful night for students, brothers, sisters and parents, with the orchestra offering a perfect backing for the actors.
If the plot's arc became a little long, it never got lost in the woods. The moral dilemmas that entangled the characters in the second half of the story might have been familiar, but they were never belaboured.
What emerged in Darty last night was something of the hard truths and tough love we've come to expect of Halls musicals. We found characters who are amoral, deceitful and downright selfish, all afraid of a world of chaos beyond the woods.
If that world is a little too close to home, then perhaps Trinity Hall's musical isn't for you.