The new General Secretary of the Irish Federation of University Teachers (IFUT) doesn't mince her words. After 42 years in the trade union movement, Joan Donegan knows too well the right moments for honesty. Take, for instance, her response to progress on gender equality in Ireland. It's moving at a "snail's pace", she said in July.
Gender equality is something that comes up a lot when talking to Donegan. It's no surprise really. The Minister of State for Higher Education, Mary Mitchell O'Connor, has made gender equality something of a pre-occupation. Copious reports – detailing the systematic inequality in third level – have been putting the country to shame. People are starting to rub their eyes and notice that Ireland's universities, in all of their 425 years, have not yet had a female president.
NUI Galway recently missed the chance to make history, appointing a man instead of woman as University President. "I think having a women at the top would absolutely help to change the culture within our universities. There's a lot of issues behind that whole gender equality piece and culture is part of it", she says, citing the unconscious biases that exist in any large organisation.
ADVERTISEMENT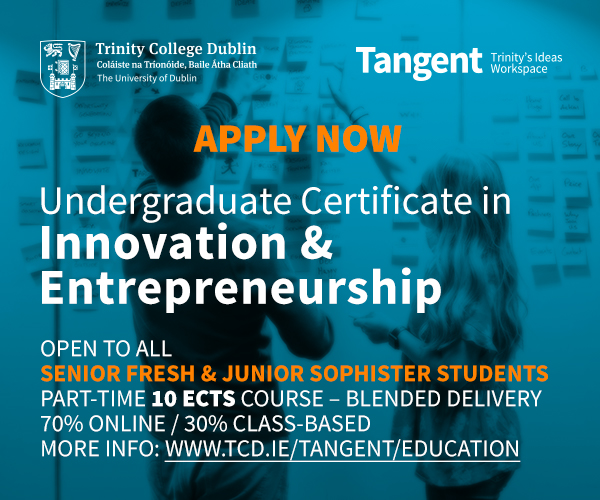 If the problem is obvious, the solution is less so. IFUT, like many organisations, has an uneasy relationship with gender quotas as a solution. The union will, more than likely, take some kind of position early next year, but, for Donegan, the answer seems clear: "Personally I think that blunt instruments are the response that we really need to address that issue", she tells me.
Like the best diplomat, there is an undercurrent of pragmatism to her approach to union politics
Sitting in the IFUT office overlooking Merrion Sq, you can't help but think about how few women must have occupied the grand office. Donegan has still yet to properly move in – boxes lie on the floor and she apologises profusely for the mess. Mementoes of her predecessor, Mike Jennings – who stepped down after 10 years – still litter the room.
Donegan is pitching herself as a trade unionist for the 21st century. One of her first successes in IFUT since taking over was to establish a dialogue with the Irish Universities Association for the first time. The sprawling organisation might be considered something of a natural antagonist to IFUT, representing all seven Irish universities, and over the last few months it's lobbied for income-contingent loan schemes and temporary contracts, placing it on an inevitable collision course with IFUT.
But Donegan isn't one to reach for the banners and rush to the barricades. Instead, she says she's far from the tub-thumbing, hectoring trade union leaders of yore. "I think it was seen as you had to be tough, you had to be certainly adversarial in your approach to issues. I've never subscribed to that, I've always believed that there's a way of dealing with issues."
It was at the national pay talks over the summer that Donegan decided to extend an olive branch. Among the backroom discussions and whispers in corridors, she decided now was finally the time to get talking.
But, like the best diplomat, there is an undercurrent of pragmatism to her approach to union politics. Academics, for a start, are pretty poor at mobilising. "It's very difficult to bring people together, so it's the fear factor as well, particularly for people who are on weak and vulnerable contracts", she says.
This attitude to politicking is perhaps unsurprising – her master's was on mediation and conflict intervention studies.
Yet, years before she was studying it, Donegan was itching to get involved in mediation and trade unionism. Straight after she finished her leaving certificate in 1975, she joined SIPTU, quickly getting a job in a branch in Lucan as a personal assistant. It was there she first experienced the hustle and bustle of a trade union office. "I was so interested in the work and just felt that I was dying at the desk", she says, and "really wanted to get involved in the industrial relations work".
Which is exactly what she did. She got a diploma in industrial relations, then a certificate, before going off to do a master's. "It was very difficult for women to become trade union officials so I knocked on a number of doors and I did quite a number of interviews before I eventually got the opportunity initially to cover for somebody", she says.
Since then, she's worked in a dizzying number of places for SIPTU. She lists them off, one by one: Lucan, Mullingar, Athlone, Longford, Bray, Wicklow, Navan. And she's still a student, technically: she's doing a PhD in Maynooth University, studying gender equality.
I think it was seen as you had to be tough, you had to be certainly adversarial in your approach to issues. I've never subscribed to that
And while Maynooth might have given her time off to take on the role of General Secretary, you get the sense Donegan has no qualms about arming herself for the big fights on the horizon. And really, as Irish higher education battles with gender inequality, it's only apt that IFUT's head is an expert, both in theory and in practice.
But Donegan is going to need all her perseverance if she's to play a role in solving a funding crisis Irish politicians seem unwilling to address. Budget 2018, announced in October – which saw higher education enjoy only a marginal increase in funding ("disappointing", says Donegan) – seemed to capture that attitude: gestures, but very little firm support.
Temporary contracts are also beginning to dominate the agenda. Donegan says 70 per cent of IFUT's casework is based on fixed-term contracts: universities have been quick to argue that such contracts are necessary, for both funding reasons and for their own autonomy.
One of her biggest concerns is the growing role employers are having in higher education. The Minister for Education, Richard Bruton, has been quick to seek out their counsel. Among trade union leaders, there has been a growing disquiet about the role employers will have. In exchange for a marginally higher levy, employers will have something of a say in what students learn.
"It's all around feeding the university just in the sense to feed industry and not about learning and students coming in and learning skills for life", Donegan says. "All of those arts subjects that are so important, they shouldn't be put into second place. They should be seen as as valuable as any of the other degrees or departments."
The dichotomy of arts and science subjects has been particularly fraught in Trinity over the last few weeks. The Graduates Students' Union has been fighting a five per cent fee increase in postgraduate fees, taking Trinity to task and threatening strike action. Arts lecturers have been at the forefront of criticisms, trying to defend their students, who often face the prospect of self-funding themselves through a PhD, compared to many science students, whose PhD's are often funded by third parties.
Donegan promises her support. "The burden of student fees", she says, "is very much apparent and IFUT would certainly not support it".
It's very easy to feel like Irish higher education is at the centre of storm after storm: funding, gender inequality and employment disputes. If IFUT is to play a central role in bringing higher education back in from the cold, it'll need a broad coalition. Donegan – union veteran, student and feminist – might just be the woman for the job.