Drunken students caused significant unrest last night in Carton House Hotel, a stately home in Kildare, at an event organised by Trinity Law Society (Law Soc).
The "Christmas at Carton" event, pitched by Law Soc as "a night of drinking, dancing and damn good festive times", saw hundreds of students descend on the hotel last night. Buses began leaving Nassau St at 6pm, with the event billed to go on until 1.30am.
However, students were left annoyed when the venue stopped serving alcohol at around 9.30pm in response to a significant number of drunken students. Students complained on the event's Facebook page the next morning that their possessions had been stolen, including wallets and phones.
ADVERTISEMENT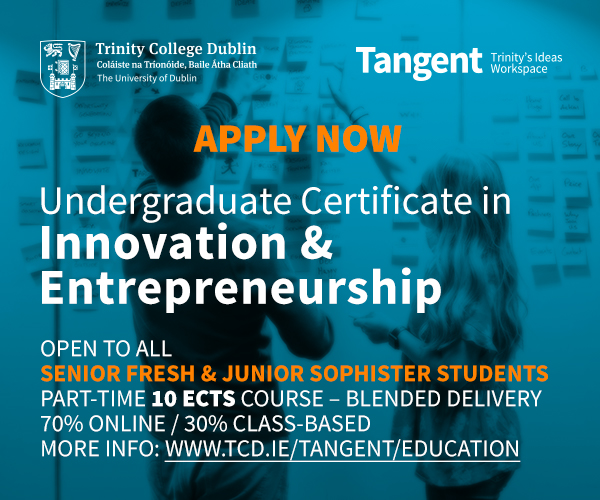 Journalists from The University Times saw a number of very drunk students at the event, many of whom were vomiting or in states of severe intoxication.
While the event was originally supposed to continue until the early hours of the morning, one bus departed the venue at 11pm, with the remaining buses leaving between 12am and 1am.
Journalists from The University Times also saw an ambulance with two paramedics parked outside the front of the venue.
In a email statement to The University Times, the Auditor of Law Soc, Jessica O'Neill, acknowledged that many students were very drunk: "A number of students were highly intoxicated which meant that the night did not go as planned. There is a lesson there to be learnt for all."
"There were a number of decisions made last night that were beyond my control", O'Neill said, adding that she hoped people attending Law Soc events in the future will act more responsibly.
In an email statement to The University Times, Emily Costello, Law Soc's Careers Convenor and former Treasurer, explained that "the safety of our members is of utmost priority to us" and that the society was "deeply disappointed" in the few individuals who acted inappropriately. "Law Soc has a strong reputation for delivering enjoyable, high quality social events for Trinity students, and we will be redoubling our efforts to ensure that the strictest security, screening and monitoring is maintained in future", she said.
Many students are waiting to find missing items. There was no cloak room on the night, with students offered a rail where they could leave their possessions, but this was unsupervised.
Carton House Hotel is a four-star hotel and golf resort in Maynooth, Co Kildare. The main part of the hotel is an old stately home, and was historically the estate of the Dukes of Leinster. "We treat all commercial relationships with our clients in confidence and as such do not comment or respond to such requests at any time", Botond Tarcsay, the hotel's Duty Manager, said in an email statement to The University Times.