At a time when Trinity is undertaking an ambitious capital development programme, evidenced by the construction of the Trinity Business School, the Printing House Square development and advanced plans for the E3 Learning Foundry, it is worth reflecting on the steps that the university is also taking to enhance its existing buildings.
One project that is underway is the refresh of the Arts Building. This building forms a network of buildings adhering to the "brutalist" style of bare concrete architecture introduced by Le Corbusier and first applied to the Trinity campus by Paul Koralek in his celebrated design of the Berkeley Library in the 1960s. The Arts Building was subsequently constructed between 1974 and 1978 by architects Ahrends Burton & Koralek and was designed to provide lecture theatres and seminar rooms, libraries, an art gallery and administration for over 200 staff and 3,700 students.
Over the past 40 years, while student numbers have grown in the Faculty of Arts, Humanities & Social Science, the Arts Building has been rather neglected and unloved. In a recent review of the Trinity estate, the Arts Building was identified as a suitable candidate for refurbishment due to its "dark, sometimes windowless rooms and lack of group working spaces".
ADVERTISEMENT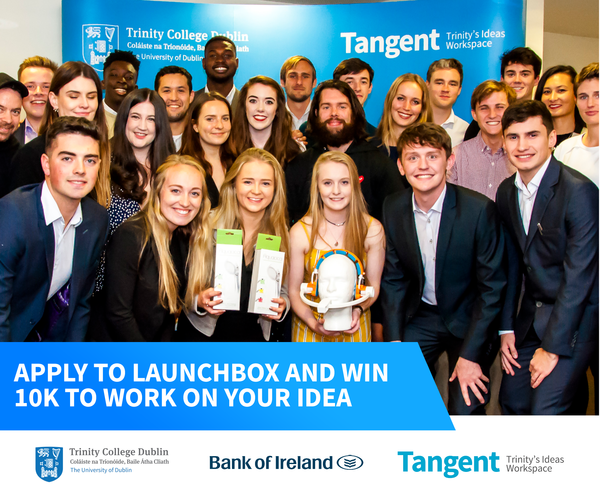 This is an opportunity to celebrate the Arts Building and facilitate its ongoing role in the provision of a modern Trinity education
This assessment has resulted in a project being established to refresh the building and provide more break-out and collaborative student spaces. Trinity has appointed McCrossan O'Rourke & Manning architects to develop a design that will uplift the building, improve wayfinding, bring light to spaces and improve the student experience of the building. Flexible and modern furniture will transform the corridor spaces that are currently dark and uninspiring.
The courtyard areas will be reinvigorated to make a more meaningful contribution to the space. Some of the design concepts that have been proposed by lead architects, Brian O'Neill and Elton Pitt, make reference to Koralek's original design intent of flexibility of accommodation and useable circulation areas connected to the internal courtyards – design features that Trinity asked Koralek to revise in his decades-old proposal. Koralek's vision for collaboration space in a university environment may have been avant garde 40 years ago, but the Trinity Education Project will bring new requirements to our teaching buildings, including space for students to learn collaboratively and engage in informal settings. This project is very timely in that context.
The adaptation of dated 1960s buildings can be observed in other university settings and an excellent example is noted in Brunel University's Lecture Centre, designed originally by Sir Richard Sheppard and immortalised in Kubrick's 1971 cult film A Clockwork Orange. Recent interventions to that building by ADP architects have been transformational, providing colour, break-out zones and enhanced lighting. Similarly, Leeds University has adapted its main campus teaching building, designed by Chamberlain Powell & Bon and conceived in 1963 as a centralised lecture theatre block at the heart of the university. In 2012, an internal refurbishment by Fuse Architects had a dramatic and positive impact. These mighty concrete academic buildings have been re-imagined to shine alongside their contemporary neighbours and be thoroughly enjoyed by students. Concrete is a versatile material and can be visually appealing too; see this post by Arcaida Wards which goes into some useful tips for the use of concrete in architecture. It is my hope that the Arts Building project will have comparable success.
The final design for the new layout of the Arts Building will be an iterative process involving consultation with key stakeholders. The architects' vision is sympathetic to the original ideas of Ahrends Burton & Koralek and acknowledges the special place that the Arts Building holds within the Trinity community. This is an opportunity to celebrate the Arts Building and facilitate its ongoing role in the provision of a modern Trinity education.
---
Prof Veronica Campbell is the Bursar and Director of Strategic Innovation in Trinity.