Mary Mitchell O'Connor, Minister of State for Higher Education, visited Trinity's Oisín House site this morning, turning the sod on the €30 million accommodation project.
The new accommodation complex – which was beset by delays in planning permission – will eventually house 250 students when it is completed in early 2019.
The ceremony today marked another significant landmark for the project which, once completed, will also house a new health centre, a disability service centre and sports facilities.
ADVERTISEMENT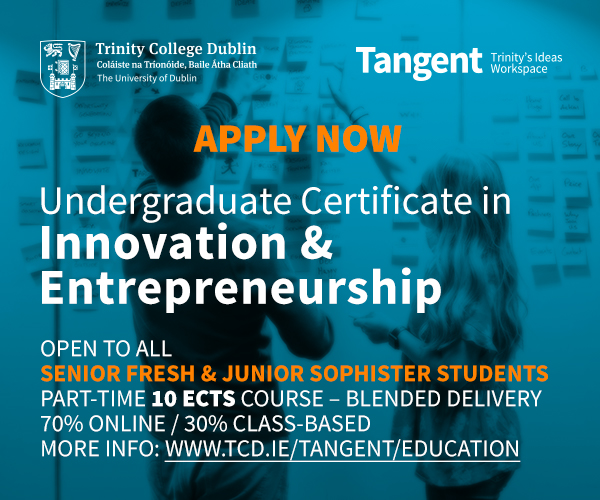 In a press statement, Mitchell O'Connor said that the government is committed to third-level students having "access to safe and affordable accommodation". Mitchell O'Connor, who launched the National Student Accommodation Strategy on the same site last July, said that the government's promise to provide 7,000 more beds would "be met, if not exceeded".
For Provost Patrick Prendergast, building new student accommodation represented one of his "main goals" for his tenure as Provost. "We are very conscious of developing Trinity as a residential College and Printing House Square is a further step in that direction", he said in a press statement. Prendergast said that Trinity is "very conscious" of the difficulties facing students. "We can't solve it, but we hope that Printing House Square is a step in the right direction in improving this situation", he said.
Speaking to The University Times previously, Greg Power, Head of Capital Projects and Planning, said that the project was "bang on target, bang on budget" meaning it should be completed by April 2019.
The development had previously been delayed for a year after Dublin City Council expressed concerns over the impact of the building on Pearse St. Following discussions, it was agreed to reduce the building by one floor from seven to six. The number of beds was also decreased by 28.
The additional space is much needed after the Higher Education Authority reported last year that 25,000 extra beds are needed nationally to meet the increasing demand for a third-level education.