Trinity Volleyball Club once again tasted victory last week, albeit to varying extents. The women's team won at intercollegiate level in the SSI League against the Royal College of Surgeons in Ireland (RCSI) to keep up the side's unbeaten record at both intervarsity and senior level. Meanwhile, the men's team claimed a comeback win over Santry last Thursday in the national volleyball league, before losing narrowly to Aer Lingus Harriers on Saturday morning.
A slow start against RCSI did not stop Trinity from claiming another win against the side's city-centre rivals. An RCSI side with a strong service game took the first set 25–19 after a set in which Trinity's net players never really got going. However, middle hitter Beatriz de Moraes came in for the second set and immediately made a difference, adding a potency previously missing from Trinity's attack. RCSI also missed a number of opportunities to even things up at the serve, with the set ending 25–18 to Trinity.
It was a buoyant Trinity that emerged for the third and final set. The sides traded points initially, before strong service from Trinity's Anna Baldini propelled her side into the lead. Trinity never looked back, with the 15–8 set triumph – and the overall win – well deserved.
ADVERTISEMENT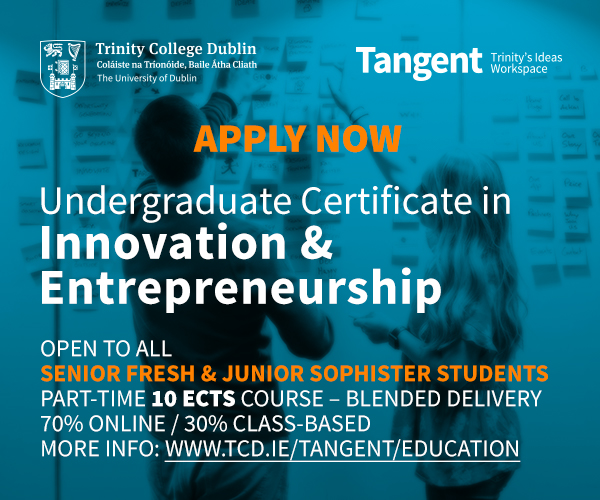 In the national league, the men's team defeated Santry on Thursday evening for their second win of the season. On Saturday, they took on Aer Lingus Harriers, hoping to put a few disappointing results from earlier in the season behind them and continue the resurgence. However, with Martin Savov's side missing two of its best wing hitters, the tightest of games went the way of Aer Lingus, ending 3–2 in sets.
The first set was tit-for-tat, and could have gone either way before eventually falling in favour of the Harriers, with Trinity left rueing a few unforced errors as the set ended 25–23. The game was an arm-wrestle, with both sides defending well. Trinity showed commendable intensity to match Aer Lingus blow for blow and eventually take the set 27–25.
Stef Verreydt and Marc Buret starred for Trinity in the third set, with the side visibly growing in confidence and never looking like losing the lead. However, Aer Lingus bounced back in the fourth set, playing some excellent volleyball of its own. With the score reading 24–23 to Aer Lingus, a serving error from Trinity allowed their opponents to take the set and leave the game on a knife edge going into the penultimate set.
With muscles tiring and errors creeping in, the absence of key players was keenly felt by Trinity in the fifth set, which was little more than a formality and ended 15–7 to Aer Lingus. Despite the result, there were positives to be taken from the overall performance.