The final days of TSM are in sight, after a College-commissioned review recommended the scrapping of the programme, echoing many of College's own concerns.
A nine-month-long external review concluded that while a new two-subject arts course will have fewer entry routes, smaller and less popular courses will be allowed to expand their scope in order to continue to attract students.
The review warned against the option of a common-entry arts degree like that of the popular University College Dublin (UCD) course.
ADVERTISEMENT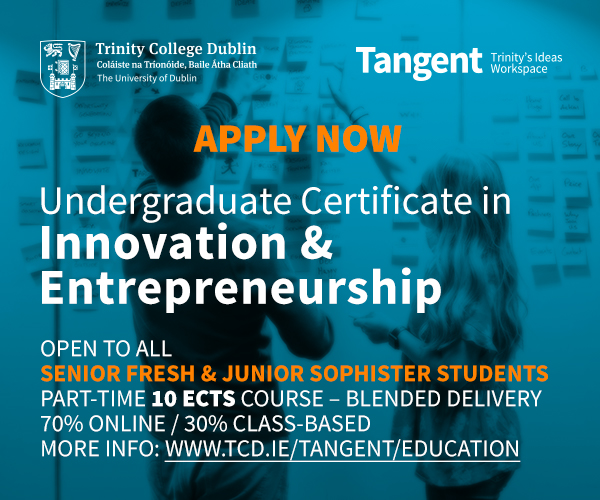 Speaking to The University Times, Trinity College Dublin Students' Union (TCDSU) Education Officer Alice MacPherson said that the group's recommendation "wasn't a surprise". The future of TSM has been in doubt for years, with the ending of the programme already delayed.
"In reality, it is going to replace it with something very similar but just not called TSM", she said.
College is still aiming to make the new two-course structure ready for 2018 students, with March 2018 the deadline for the course to be included in the CAO.
MacPherson is sceptical of this timeline: "Realistically I don't think this is going to be ready for 2018/19 entrants." Maintaining that the substance of the review is not her main concern and instead the impact on students, she insisted that "the longer that a decision is kept rolling down the line and kicked down the line, students suffer".
Former TCDSU Education Officer Dale Whelehan also labelled the project's timeline "ambitious" when speaking to The University Times in November of last year.
As part of ongoing discussions with TSM schools, a meeting will be held tomorrow to discuss the report's recommendations.
Trinity will now establish a two-subject admissions group to devise a new list of subject combinations. The new combinations will be presented to the Undergraduates Studies Committee in January 2018 and University Council in February 2018.
The review called for investment in the project, calling for the appointment of an academic from the Faculty of Arts, Humanities and Social Sciences to lead the reforms.
The changes to TSM come in the shadow of the Trinity Education Project, a significant and wide-ranging revolution of the College's undergraduate curriculum. At University Council, Martin recommended that two-subject combinations that lie outside TSM focus on changes being implemented by the Trinity Education Project and will not be included in this new arts two-subject structure for now.
Martin said Trinity's current two-subject offerings should be "refreshed and redeveloped".
MacPherson said that students had approached her, worried about the value of their degree, following the reforms. "There are rumours flying" she said, which lead to unnecessary stress for students.
"While it's a place of great possibility, it's quite a dangerous place to be as well because ultimately students want answers and so do staff", she said.
Upon completion of the Trinity Education Project, which is currently in its final stage, it is also expected that proposals for new subjects, such as the course in linguistics currently being prepared, could be considered to increase the joint offerings available to students.
TSM in its current form offers students 26 subjects, with a possible 183 separate combinations. Students taking the course can choose to study both subjects for four years, an option that is only available for some combinations, or they can choose two subjects for three years before choosing one to major in for their final year.
TSM is not the only course to experience a major overhaul in its entry route and structure. After a long review of the general science course, prospective students will now choose from four strands: physical sciences, chemical sciences, biological and biomedical sciences, and geography and geoscience.