Provost Patrick Prendergast has the largest Twitter following of any Irish university head, gaining over 2,500 followers since joining the social media platform in 2010.
Prendergast received a round of applause today as he made the announcement at the "Trinity is Social" conference. The conference, which College has been promoting on social media all morning, includes discussions about how universities can use Facebook, Twitter and Instagram to promote themselves globally, as well as how individual staff members and researchers can benefit from social media.
Speaking at the conference this morning, Prendergast said that online engagement is becoming more important for higher education. Prendergast's most popular tweet came in May 2015, when he tweeted a photo of a rainbow flag flying above Trinity with the caption "Trinity flies the flag for equality".
ADVERTISEMENT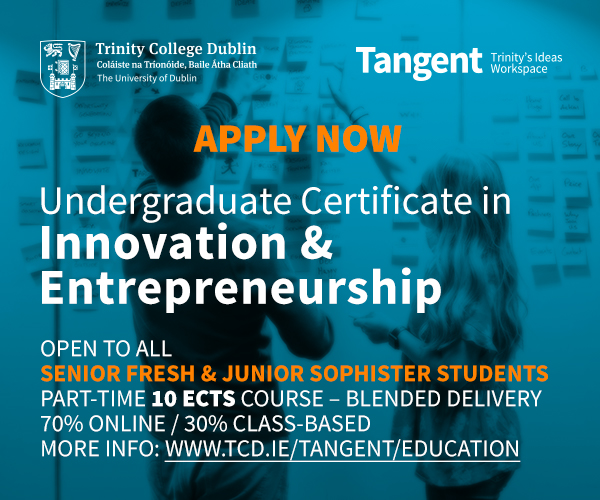 While not all university presidents in Ireland have Twitter, Prendergast has some competition from Prof Patrick O'Shea, the President of University College Cork (UCC), who has 1,875 followers, as well as the President of the University of Limerick, Dr Des Fitzgerald, who has 1,162 followers.
While Prendergast is an active user of Twitter – over the last few days he he has used it to promote Trinity's Christmas tree lighting, as well as Nobel Laureate Prof William Campbell's visit to College – he sends far fewer tweets than his counterpart in UCC, who has sent nearly 3,100 tweets since joining Twitter in 2011.
The Chief Executive of the Higher Education Authority, Dr Graham Love, is also a prolific Twitter user. Since joining in 2010, he has sent over 13,000 tweets and his followers currently number 2,689, just above Prendergast's.
Trinity's Bursar, Prof Veronica Campbell, was a panellist at today's conference. Campbell – who currently has 164 followers – admitted that she was far from a prolific user of Twitter. "I probably don't use it to the full potential", she said. However, she said she finds it useful for communicating messages to Trinity's staff, students and alumni.
One of the speakers today was Emma Gilmartin, the Social and Digital Media Manager in the University of Glasgow. Social media, she said, was about telling stories. "We need to invest in the resources" of social media, she said, if universities want to reach new audiences.