Cycling in Dublin is an experience in itself. For many, the mere thought of sharing a cycle lane with a giant double-decker Dublin Bus is enough to stop one from
buying a bike. The benefits of cycling in the city centre are often overlooked because of what we fear in cycling. Of course accidents can happen, but if we practice safe biking habits, the risks of cycling are dramatically decreased. I've had my fair share of "learning moments" when I ride my bike through the urban track, but for those who practise it, the flexibility, ease and joy of cycling through town override the fear-inducing negatives.
This week, I had the opportunity to interview Sean Molloy, the current captain and
secretary of Trinity's Cycle and Triathlon Club (DUCC). I was curious going into our interview because I had previously heard very little of the cycle club. To my surprise, Molloy informed me that the club currently has an active member list surpassing 90 individuals from all skill levels! This season, a few things have changed within the club. Mainly, Trinity's cycling club merged with the triathlon club. Molloy continued to explain that even though the two clubs are managed as a whole, it is common for members to participate in single aspects of the club. As a new member, one could select to participate in only cycling, swimming or running activities.
Joining the club is simple. It starts off with a quick Facebook message to the DUCC page. The real kicker is that you don't even have to own a bike. The club has received two state-of-the-art racing bikes for those who don't own a bicycle and want to try it out. The club practices cycling roughly 3 days a week in the cycle studio at the sports centre. And on Thursdays and Sundays when they aren't in the sports centre, they hit the road. The road sessions vary in difficulty, but Molloy explained he upholds a "no cyclist left behind" policy. No matter your skill level and endurance on the bike, the club members will always make sure you are able to complete the journey.
ADVERTISEMENT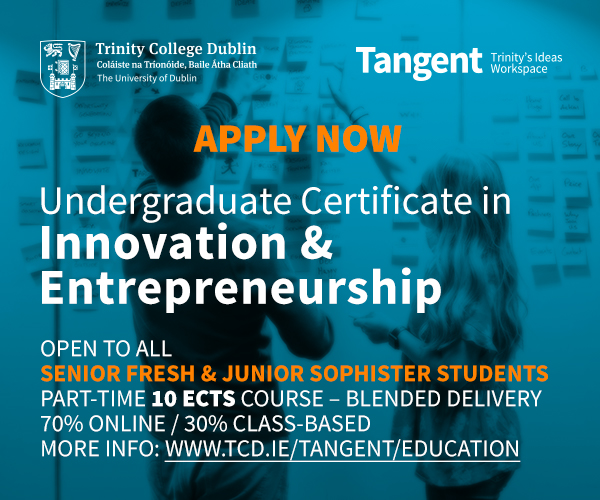 Currently on Thursdays, the DUCC takes part in a social ride. The group leaves from Trinity to embark on a cycle friendly two-hour and roughly 50 kilometre journey to Howth Hill or Wicklow. The event also covers pit stops and an evening out with other cyclists to their favourite cafes and pubs on route. The best part of the social practice is that it offers a blend of workout and joy. When the group reaches Howth Hill, for example, cyclists choose if they want to climb the hill at full speed or at touring pace. They could also opt into a group that repeats the hills multiple times to maximise the workout, but this is all just an option. It is fully expected, and accepted, by the club that members face the hills at their own pace and enjoyment. If cycling is not your forte, you could partake in the activities
provided by the triathlon portion of the club, such as in the weekly swimming practice, or the running sessions three times a week on a more individual platform.
Once you decide to join the club, a €5 entrance fee covers all club-associated costs and is your ticket to the high roads of Ireland. This includes all outdoor cycling activities and also the entrance and accommodation fees to all travel events. In a combined effort with Dublin 2 Bikes, the club's sponsor, you will also get outfitted with a sweet assortment of cycling jerseys, water bottles and other gear. Molloy highlighted that when you decide to join the club, you can come out on any type of bike. You'll also learn the "Bike Survival Guide", which includes skills such as how to change a flat tyre and puncture on the go, but also how to bike safely on the bustling city streets.
Safety is the number-one priority of the cycle club. When you join, you have to bring your own helmet and set of lights. This is necessary and for a good reason. Molloy emphasises that no member has been involved in an accident with another vehicle.
Molloy explained that the events are often linked with triathlons which would be a really cool and fun experience for members of all levels. The club wants to fully support its members that want to give a triathlon a try. Road-race events are quite different. Training occurs on Sundays, where the club members participate in a 80km practice session. When they race, it is common to be cycling at 40km per hour sustained for an impressive distance of roughly 100km. DUCC is especially unique in that it serves as a bridge to connect new riders with the cycling community. This was something that is "a lifelong sport", explained Molloy. DUCC follows the Cycle Ireland event schedule for its competitive members. The first event is this February.