Passion, determination, belief. Those are three words that you can most definitely associate with Trinity GAA's Senior Hurling Manager and Cuala native: Shane O'Brien. It is easy to tell as soon as I sit down with him on a cold, wintery evening in the Santry Sports Grounds how much the sport means to him, and how his love for a challenge has seen Trinity hurling grow during his tenure. Recent successes in the club include the freshers' team defending their league title and the seniors claiming the Division Two league title.
But what comes across during my time speaking to him is not a man reflecting on the wins and the glory he has had with various teams, but rather the pure and utter love for a game he has been involved in since a young age, as player and now as one of the most well-regarded coaches in the game.
The Trinity senior hurling team look forward to having the opportunity to represent the College on the highest platform in the Fitzgibbon Cup championship again this year, facing a tough group, including Mary Immaculate College, IT Carlow and NUI Galway after the draw was made on Thursday afternoon. When asked about how he would see his team perform against the two former finalists and another very strong team in the college hurling sphere, O'Brien did not appear worried, instead displaying excitement at the prospect: "We've drawn the two finalists from last year so it's going to be a massive massive challenge. There's no denying that. But this is where we want to be, up with the best in the Fitzgibbon Cup, so we're just going to look forward to it and relish the opportunity of taking these things on."
ADVERTISEMENT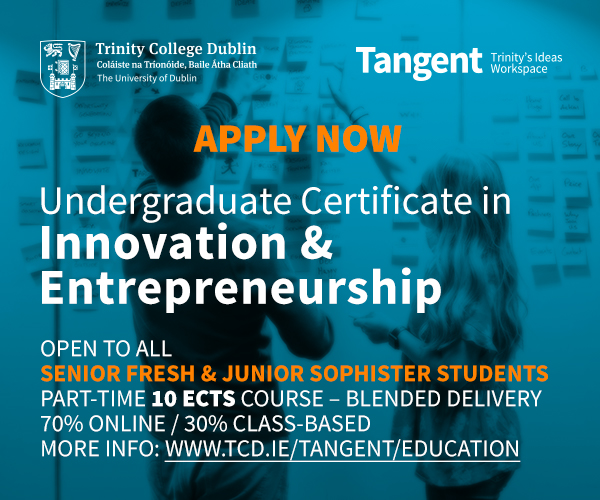 O'Brien was approached in 2015 by Chairperson of Trinity's hurling team, Eoin O'Leary, to take over the senior hurling team while he was still involved as manager of the Dublin senior camogie team. At the time, both teams seemed to be in a period of transition, but this didn't deter O'Brien from the job. On the contrary, he says he "loved the challenge of going into a team that was not achieving their potential".
With Trinity, you've a very very motivated bunch there, and very easy to work with, it is a privilege to be working with such dedicated players
Considering that he was now in charge of two different teams, I ask him if he finds many differences in managing the camogie team compared to the hurlers. "It's all related when you're managing people, [and] I would see huge similarities between the two groups. With Dublin camogie, you had an unbelievably passionate group that weren't achieving what they were possibly capable of … so [it was] rewarding when we did start getting a bit of success. With Trinity, you've a very very motivated bunch there, and very easy to work with, it is a privilege to be working with such dedicated players."
O'Brien's involvement in high-profile teams stemmed from his involvement in coaching, which began at a young age, when he got involved with a team at his primary school while he was still a secondary-school student. He also mentored underage teams in his local club while studying in college. "It's just something that I've had an interest in since really I was in secondary school and I continued coaching on various different teams. With Trinity, when they came asking, I was very honoured that they were asking me to take over."
O'Brien's name has been attached to a few teams in the last few years, including, but not limited to, the Dublin camogie side. Full of praise for the women he managed and the progress he has seen in women's sports through such involvement, O'Brien has played an integral role in the "leaps and bounds" of progress made by camogie and ladies football in the last five years.
Other roles O'Brien has been roped into include managing the Dublin under-21s, and, more recently, a job outside the comforts of Dublin with Oulart-The-Ballagh in Wexford, a team well known in the All-Ireland Club Championship. The side's loss in the county final to a youthful St Martin's side was a bitter pill to swallow, considering the "high standards" in the club, meaning it was a "disappointing end to the year". Ultimately, though, the travelling commitment proved too much and O'Brien opted not to remain part of coaching staff for next year.
As soon as we turn to talk about Trinity hurling, the passion and pride in the set-up O'Brien has helped mould shines through as he talks about hoping to implement a change in the culture of hurling in Trinity. When O'Brien initially got on board and saw his side win a Ryan Cup, the stigma associated with GAA in Trinity perhaps overshadowed their success slightly. But, as O'Brien points out, "having won back-to-back Ryan Cups and performing in the Fitzgibbon Cup last year, we're slowly but surely getting the recognition. The players deserve it". From having around seven players at training to over 30 hurlers pushing for places on the top team, hurling in Trinity is growing in popularity all the time.
The Trinity GAA Twitter account highlights the way the lads can enjoy themselves
What strikes me the most is that O'Brien is a man who is humble in nature and won't accept all the credit for the recent successes. "We've a very professional set-up", he insists, naming Eoin O'Leary, President Tom Heffernan, Paschal Conboy, Dan Holden and Alan Noel as key aids to the side's success. "It's an honour to be working with this group", O'Brien declares.
Seeing his players develop in all aspects of life is one of the key motivators for O'Brien, and he points to sportsmanship as something he instills every time they line out in the red-and-black hoops of Trinity. "One of the big things that we would be always trying to drive home to our players is to represent themselves in the best possible way… There's always high praise for Trinity players and the respect they show for all their opponents and referees and the like, it's a credit to the way they carry themselves." He's totally aware that the players are still college students though, telling me with a knowing smile: "I'd be all in favour of them having a bit of craic and getting out and enjoying themselves. The Trinity GAA Twitter account highlights the way the lads can enjoy themselves."
As I stand watching him give instructions to his team for their training session, I reflect on what he said as we concluded our meeting about the most important thing for him that has kept him involved with Trinity hurling, and perhaps will see him there for years to come: "The culture that's created and the environment here, it's all so positive and it's all about the fellas enjoying themselves, to develop as players, people and students." It's safe to say that with Shane O'Brien at the helm, Trinity hurling will continue to thrive and be open to those who wish to develop their sporting career and life in general.