Once upon a time, a person with any inkling of fashion sense avoided Christmas jumpers like the plague. But, all of a sudden, the clothing item has landed straight into their own wardrobe. How did it happen? When did these knits, which have spent decades hidden in the back of Grandad's wardrobe, become cool?
Judging by the overwhelming availability of Christmas jumpers online, it is seemingly controversial not to own a festive knit. As a member of this rare species of people who do not own a Christmas jumper, the task of tracing the history of the festive-wear was both interesting and bewildering. The internet is overflowing with Christmas jumpers, adorned with everything from elves and snowflakes to literal bells and whistles. The endless choice would be almost overwhelming, were they anything other than a ridiculous and fun piece of clothing.
It seems natural that the wonderful history of the Christmas jumper can be traced only through its gradual appearance across popular television over the past few decades. In the 1970s, American singers Andy Williams and Val Doonican hosted their own Christmas TV Specials sporting big, woolly, festive jumpers. The trend officially made its way to Ireland when Gay Byrne blessed the world with The Late Late Toy Show in 1975, wearing, you guessed it, a Christmas jumper. Bill Cosby continued to popularise the item throughout the running of The Cosby Show in the 1980s. Fast forward to 2001, and Christmas jumpers seemed to have lost their general appeal, although they still maintained a cinematic presence. The iconic film Bridget Jones' Diary perfectly summed up the universally anti-Christmas jumper sentiment of the time. When Bridget meets Mark Darcy at a Christmas party, his knitted Rudolph jumper is an immediate turn-off. (Spoiler alert: the monstrosity of a jumper was a gift from a relative, so naturally they were free to live happily ever after.)
ADVERTISEMENT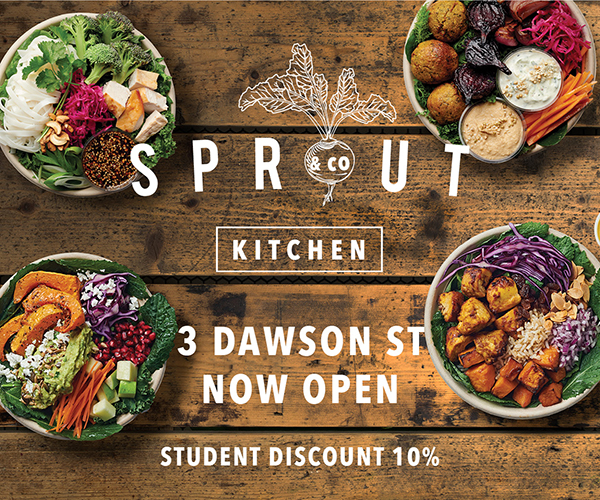 Marking the exact time when Christmas jumpers became acceptable December-wear is a near impossible feat. Initially, I assumed that the Hipster Movement of 2012 directly caused the rise of the Christmas jumper, as clothes became baggier and beards longer: everyone morphed into Santa Claus wannabes. However, Christmas was the "silly season" well before man-buns and ironic t-shirts became a thing, and excluding the odd "Happy Birthday, Jesus" jumper, they tend to be more silly than ironic. A more likely theory is that the financial crash of 2008 caused a deficit of fun in people's lives, and so everyone hopped on the Christmas jumper bandwagon to add some necessary cheer to their days.
Christmas jumpers provide much more than just an opportunity to be your most-ironic self. Launched in 2012, UK charity Save the Children still host an annual "Christmas Jumper Day" on December 15th, so you can help "make the world better with a sweater". Focus Ireland has joined in on the festive fundraiser, inviting you to gather donations for the charity by arranging a group to get in the holiday spirit and come to work or college in your most Christmassy jumper.
The fashion industry has done what it can to salvage December style by making ugly Christmas jumpers a little bit less frightening to look at (although definitely more frightening for your wallet). While you can head to Penneys to buy yourself a bargain snowman sweater, or to Aldi to get a matching set for you and your dog, we've also been targeted by luxury brands. A brief search on Net-a-Porter and Matchesfashion.com, two of the biggest online shopping platforms for high fashion, shows hundreds of results for the jumpers, with prices ranging from €390 at Isabel Marant, to a €1,920 Missoni knit. I'd only be likely to buy a jumper for that price if I was sure I'd made it onto Santa's Nice List. Otherwise, I would stick to the high-street prices if I were buying something likely to be worn once or twice a year.
Now that I have an extensive knowledge of the history of the Christmas jumper, only one question remains: will I be buying one? Honestly, my student budget doesn't allow for items of clothing that I only wear to 12 pubs of Christmas. Does that make me the Grinch? Maybe. If anyone has me for Kris Kindle, you know what to do.