As 2017 ends, we at The University Times can look back at a historic year that brought its own fair share of turmoil, as well as triumphs. Whether it was the move of the repeal movement to the mainstream – and with it the promise of a referendum – or the appointment of the first Taoiseach from Trinity, it was a year that saw students help shape some of the biggest issues in Irish politics. Throughout it all, The University Times has tried to be at the centre of every story that might affect students in Trinity and beyond, especially at a time when, more than ever, good journalism matters.
While the list of stories below include pieces that took our journalists beyond the gates of Trinity, most notably Katie Ascough's impeachment saga in University College Dublin, it's a credit to the College community that so many of our pieces reflect the sheer diversity of passions Trinity students have, from sport to politics and everything in between.
Over the last few years, The University Times has continued to grow and develop as a paper. International recognition once again came the paper's way in 2017, as it was named the best non-daily student newspaper in the world in May, while in April, then-Editor Sinéad Baker was shortlisted as one of the top 12 student journalists for feature writing in the world.
ADVERTISEMENT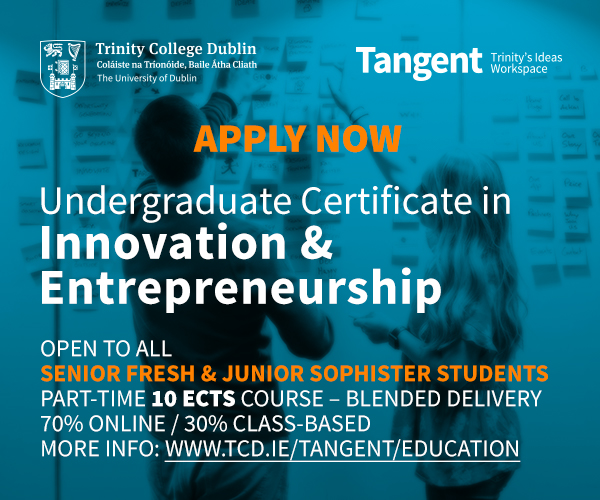 Our readers have continued to appreciate the journalism The University Times produces and for the third year in a row the paper has surpassed one million unique visitors to its website, or 1,389,141 by the time this article was published. This proves that Irish students, in Trinity and beyond, still put their trust in good journalism to hold the powerful – whether provosts, presidents or students leaders – to account.
Below is a list of our top 15 most read articles, whereby "most read" means that they received the most unique visitors over the course of the year.
It's not hard to understand why the rise and fall of University College Dublin Students' Union President Katie Ascough triggered such interest across Ireland. As the country itself debated the future of Ireland's abortion law, here was a very real battleground between pro-choice and pro-life voices, bound up with questions about freedom of speech and democracy. As The University Times live blog on the night of the election – manned by Dominic McGrath, Eleanor O'Mahony and Róisín Power – noted, the vote could "go down as one of the first skirmishes of the repeal referendum campaign". More than once, we noted how surreal the whole campaign often was: a minor tiff erupted between Ascough and Boojum, while in the dying days of the campaign, her fellow officers and former friends denounced her. Nearly 80,000 readers followed the ups and downs of the Ascough impeachment campaign, through news pieces, live blogs, opinion pieces and editorials. Our initial piece, which revealed Ascough's €8,000 decision to remove a page on abortion access from the union's freshers' guide, gained 27,579 unique readers, while not far behind were Trinity professor Ivana Bacik's op-ed, which questioned Ascough's decision not to publish the information, and a piece from the Editorial Board, which called for her impeachment. On the night itself, 14,487 people came to The University Times liveblog to read the news of Ascough's impeachment, while during and in the aftermath of the campaign, The University Times's Róisín Power was interviewed by Newstalk, TodayFM and the BBC, capturing the extraordinary appeal of the Ascough story. In the end, Ascough was resoundingly defeated, all the while holding firm in defence of her actions.
With Storm Ophelia fast approaching Ireland, Trinity students were left in the dark over whether College would remain open or batten down the hatches, even as other colleges announced they'd be closing their doors for the day. When the news came, students were delighted at the unexpected day off. Inevitably, when Storm Ophelia turned out to be something of a damp squib in Dublin, students were happy to join in the national amusement at the government's over-reaction. After being "urged to stay away" by the College and to "catch up on movies, relax and, quite literally, weather the storm" by TCDSU President Kevin Keane, students enjoyed their long weekend at home. Meanwhile, in a deserted Trinity, confused tourists continued to approach Front Gate in the vain hope of catching a glimpse of the famous old campus, while residents wondered what all the fuss was about. Everyone loves a day off and, coupled with the national hysteria about the storm, it's no surprise this was our second most-read piece of the year, with 10,523 unique readers.
It's not every day that Gerry Adams gets involved in the student politics of Trinity. Then again, it's not every day Trinity students are asked to vote on something as complex, contested and controversial as Irish unity. Months before Leo Varadkar was sparring with Theresa May over Brexit and the border, Trinity was awash with discussions over the pros and cons of a stance on Irish unity. With no students stepping up to campaign against unity, the preferendum came down to a battle between those who supported Irish unity and those who saw it as too divisive a topic for TCDSU to have a stance on. And while a somewhat badly tempered hustings on the Dining Hall steps revealed more similarities than differences between the two sides, there was still a sense that a vote in favour of unity – in Trinity, of all places – would have been historic. With numerous other colleges watching from the wings after successful pro-unity campaigns in University College Dublin (UCD), NUI Galway and University College Cork, there were hopes that a preferendum victory in Trinity would fuel the nascent bid for Irish unity. Alas, it was not to be: fifty-five per cent of voters opted for neutrality over unity, putting paid to the hopes of anyone who wished to see TCDSU lobbying for a return of the six counties. Our story on the preferendum result had 7,922 unique readers, while 5,206 people read our piece on UCD's vote in favour of Irish unity.
In February, it was announced that Trinity would be joining the ranks of Dublin festival venues, launching a "Summer Series" that would transform the cricket pitch into a stage for some surprisingly impressive acts. For students more used to moaning about lacklustre Trinity Ball line-ups, the much-hyped concert saw College play host to bands such as Alt-J and Two Door Cinema Club. Whether it was the line-up that attracted interest, or the sheer novelty of a summer concert on campus, the curiosity of students was piqued: 7,910 unique readers clicked on our initial article about the gigs. Come July, under the shadow of Kinsella Hall, crowds came down to witness a selection of acts that were decidedly cooler that one might have expected. And while the gigs proved popular, some students decided to skip the price of entry to take in the sounds of top-class acts from the comfort of the Pav.
The perennially popular announcement of Scholars remains on our list again in 2017, with 7,283 unique readers. This year saw the first increase in the number of Scholars for several years, with the election of 55 scholars, 14 fellows, four professorial fellows and one honorary fellow announced by Provost Patrick Prendergast. Coming, as ever, during Trinity Week, it's heartening to see that students are still interested in this long-standing tradition. Trinity graduate Prof Roy Foster, a world expert on Irish history, received an honorary fellowship, joining the celebrations as a new clutch of students celebrated their success in the famously difficult scholarship examinations.
While drunken students are inevitable at events like Trinity Law Society's (Law Soc) lavish black-tie Christmas at Carton night, this one descended into a more catastrophic mess than usual. There's no mystery why this piece was popular: people enjoy reading about Trinity students causing trouble. Scenes of intoxicated students, ambulances and paramedics, and students scrambling to find lost or stolen items, were reported by The University Times journalists. What was supposed to be a festive event to wrap up 2017 for Law Soc left the committee "disappointed", with Law Soc Auditor Jessica O'Neill saying that "there were a number of decisions made last night that were beyond my control". The party, which was supposed to continue until 1.30am, was shut down, with the bar at the event closing at 9.30pm and students sent on buses back to Dublin as early as 11pm. Law Soc's unfortunate event garnered a lot of attention, receiving 7,122 unique views.
Every year, we are flabbergasted, confused and somewhat flattered at the popularity of the Trinity Twenty, which has remained something of an institution in The University Times, with 6,542 of you reading it this year. Following in the footsteps of Lynn Ruane, TCDSU Education Officer Alice MacPherson made it to top of the list – an added success, considering the dearth of education officers on the list in previous installments, even if the election is usually as "uncontested as a Sinn Féin leadership challenge". While the Trinity Twenty remains something of a dubious guide to Trinity social climbers, it also unearthed the College's very own AstroBoy™, one of the youngest people to grace the list in recent memory. As ever, there was still room for a bit of light-hearted mockery, such as asking why TCDSU President Kevin Keane wasn't taking action against the Myanmarese government and highlighting VDP President Tom O'Malley's covert rebranding of the society to Trinity Vegan de Paul.
In 2017, the death of Ann Louise Gilligan caused an outpouring of admiration for the celebrated equality campaigner and teacher. Best-known as a passionate advocate for marriage equality, alongside her wife and the Minister for Children and Youth Affairs, Katherine Zappone, Gilligan's passing saw tributes flood in for her contribution to Irish society. However, in Dublin City University (DCU), the college rushed to condemn an email sent to all staff from former lecturer Prof Ciarán Ó Coigligh that called same-sex relationships a "disorder", while also praising his "friendship" with Gilligan, who worked in DCU for years. Ó Coigligh took the opportunity to offer to "deliver a lecture which would present a Catholic Christian response to samesex attraction", while also targeting Zappones's own views on abortion law reform. The nature of the comments from Ó Coigligh, in contrast to expressions of sympathy from across the political spectrum, led over 6,000 unique readers to the article.
Opinion pieces are meant to generate debate, make people think and offer a valuable viewpoint. In May, Trinity's Dr Daragh Downes offered his own idiosyncratic, surreal take on safe space culture. Peppering his piece with references to classics such as To Feed A Mockingbird and Harry Potter and the Lively "Helloes!", as well as JRR Tolkien's "masculinist essentialism", Downes lampooned what he called the "toxic anti-intellectualism" creeping into university education. Not all our readers agreed with Downes's take. In the comment section, many students asked why Downes was given a platform to attack students, while others felt the satire lacked substance. Others asked what justified The University Times in publishing such an article. In a follow-up piece, Downes didn't back down, wondering if students had someone missed the piece's irony – and its intended target. Regardless, Downes' assault on "identitarian neo-puritans" generated significant interest, receiving 5,961 unique views, as well as offering another perspective to a debate about freedom of expression on university campuses that shows no signs of abating in 2018.
As hotly anticipated as ever, interest in Trinity Ball shows no signs of dissipating. The big reveal of the first Trinity Ball acts has been a long-standing fixture on this list, and this year was no different. Tickets, which sold out online in under 90 minutes despite a price increase, went on sale two weeks after the Riptide Movement, Wilkinson, SG Lewis and Nick Johnson were announced to students. Later in the month, The Strypes and Bloc Party were added to the bill for the night. Offering students the first glimpse of the Trinity Ball line-up, close to 6,000 people read our piece, before debating whether to fork out for a ticket. The ball itself went off largely without a hitch, despite the inconvenience of the Luas works at Front Gate, with enough people willing to ignore the yearly grumbles about the quality of the acts to attend. If this article's reach is anything to go by, Trinity Ball is always going to generate opinions and interest.
Few College decisions aroused as much anger, frustration and general confusion in 2017 as Trinity's announcement that "freshman" was no more. Instead, Trinity said, the gender neutral "fresh" should now be used. It was hard to find anyone who supported the change, with criticism coming from the union's LGBT Rights Officer and the decision itself the subject of numerous column inches in The University Times. Many students were baffled that the initial news article, which was viewed by 5,079 unique readers, was not satirical. While some acknowledged that the change was a harmless move by the College to increase gender equality, the consensus seemed to favour the view that it was tokenistic and preposterous. The comment section under the article was filled with people comparing the move to changing words like "human" or "manhole", while others wondered if there weren't greater gender equality issues to solve in Trinity. The debacle made national headlines and some of the scorn was directed towards TCDSU, after TCDSU President Kevin Keane signed the email announcing the change. Regardless of who made the decision, it was a classic case of a public relations disaster for Trinity – something its students will likely never grow bored of.
It's rare that two of our most popular articles fall on the same day, but on November 28th the "fresh" scandal enjoyed a second wind, after students found an email – purporting to be from TCDSU President Kevin Keane – informing them: "Just kidding, this is for real. Instead of lobbying for <€1000/month student accommodation or some fucking microwaves, I succeeded in getting college to remove the 'man' from 'freshman'. #impeach." Keane seemed as mystified as anyone, though he later condemned the prank as "transphobic and infantile". And even if his account wasn't actually hacked, it certainly caused plenty of mirth among Trinity's students: the piece received 4,751 unique views. It didn't end there, however: the mockery continued when a follow-up email read: "Yall are too easily offended fecking snow flake". Since then, there's been no sign of the prankster or no indication of who they were, but the incident confirms the obvious: pranks on politicians, even student ones, will always be popular.
This year had no shortage of sporting successes: Dublin University Ladies Hockey Club found their way into the top flight for the first time, while anyone who was present remembers the dramatic final moments of Dublin University Football Club's (DUFC)'s victory over Terenure College in April, which saved Trinity from relegation. And while these stories proved popular, it was the unlikely story of Billy O'Hora that really captured the imagination of The University Times readers. BESS student O'Hora's successful campaign to be "a lion for one day" and become Ireland's young ambassador for the Lions' summer tour received 4,261 unique views. His own tongue-in-cheek campaign garnered steam through a YouTube video, which saw over 5,000 views in a little under two weeks and put him on course to sail through a rigorous selection process to accompany the Lions team to New Zealand last summer. This season hasn't seen success go to O'Hora's head – he's been a regular player for DUFC – but his adventure has lessons for us all: never be afraid to give something a try.
Gender inequality in higher education crops up a lot in the pages of The University Times. From government taskforces to the Provost's council, the problems facing women in Irish colleges receive consistent coverage. Yet there was something different about a story that saw students targeting lecturers with sexist abuse. Published in February, the story saw the Head of the Law School, Oran Doyle, condemn misogynistic comments made by two students in anonymous module evaluations. Directed towards a female lecturer, the comments, Doyle said, "suggest deep levels of misogyny on the part of the students concerned". While the story centred around the email Doyle sent to all law students, the piece was obviously read widely beyond law students themselves, seeing 4,166 unique views. Module evaluations, of course, offer students the ability to raise concerns about how they're taught. However, Doyle admitted in his email that some have "strayed from constructive criticism of teaching methods into the terrain of attacking personal characteristics" – a trend that must cause concern well beyond the Law School.
The TCDSU elections always end up featuring in this list: despite a student population that often appears largely indifferent to the union's politics, the annual elections often attract a significant audience. While the 2017 TCDSU elections were slightly dull, with a plethora of uncontested races and less than a whiff of scandal, The University Times coverage still enjoyed a large readership, with our article announcing the 12 candidates receiving 4,147 unique views. A shorter election season and a dearth of candidates might have contributed to a somewhat lacklustre election season – the only real plot twist was Damien McClean's last-minute surge to win the Welfare race. However, with the return in February of Dining Hall hustings and a long campaign period, we might expect to see a larger online audience for elections in 2018.