If the decline of the Northern Irish textile industry seems an inauspicious place to begin our examination of the long connection between Prof Tim Trimble and Trinity, then that is perhaps because it is. However, if we are to understand how Trinity's Junior Dean and course director in applied psychology ended up sitting in his office on the wateriest of Wednesday afternoons, resplendent in a three-piece suit and top hat, preparing to tell his story, it really is necessary to begin with his father.
A textile engineer by trade, the demise of Trimble's father's profession caused the family to move from Co Monaghan, where his son had grown up, to Belfast, and it was for this reason that Trimble ended up in boarding school in Armagh. Trimble is a man without airs, all razor-thin smiles and carefully rounded sentences, so he does not go into much detail about his childhood, but it was at Armagh Royal School that he first heard about Trinity. "Most of my masters at school all wore Trinity ties and were all Trinity graduates", he recalls, "so there was a kind of expectation in those days, that would have been in the 70s, that you went to Trinity".
Life, however, rarely follows such linear paths, and so it proved for Trimble. Today, seven years into his tenure as Junior Dean, with 11 years experience as course director of applied psychology in Trinity and countless research projects behind him, Trimble seems like the most academic of academics. You can practically smell the library off him. However, it was not always this way. You would never know, to look at Trimble, that this is a man who spent 10 years in the Royal Ulster Constabulary in the terrifying midst of the Troubles in Northern Ireland. The role he plays as Junior Dean, which revolves largely around the maintaining of order in Trinity, seems somewhat trite by comparison.
ADVERTISEMENT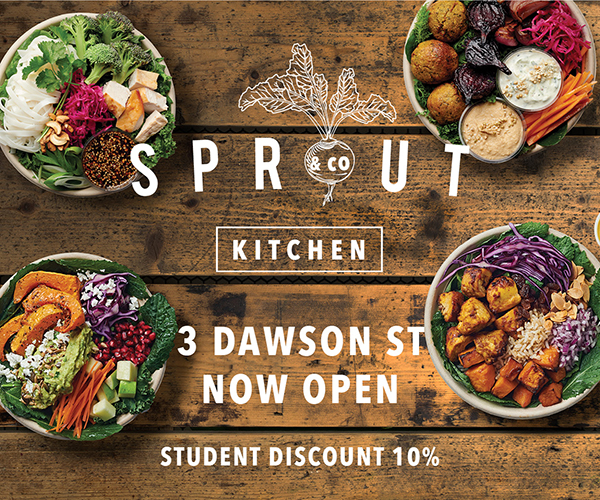 This is a man who spent 10 years in the Royal Ulster Constabulary in the terrifying midst of the Troubles in Northern Ireland
However, Trimble does not see it this way. For him, his time in the police force was an extension of the abiding interest that has informed his life: people and the psychology which drives them. He may have taken a turn into left-field in shunning Trinity's call at the age of 18, but that is not to say he spent 10 years merely walking the beat, totally isolated from the academic world in which he now resides. During his time in the police force, he applied every year to universities in the UK via the UCAS programme, but every year he would "back out". His interest in psychology was always present, and he hoovered up the writings of Sigmund Freud in his spare time. Trimble's quest to understand human behaviour, something which informs his work to such a degree today, was as present then as it is now. For Trimble, whether he is "interfacing with terrorism" or dealing with students found guilty of plagiarism, the important thing is always "understanding the behaviour" behind the crime.
The move into academic life, when it eventually happened, was the natural outgrowth of this interest. He says that he felt his "work was done" with the police, and that it was finally time to bite the bullet and move on. However, his pathway into student life, already belated, was complicated further by the birth of his eldest son Alex, now the lead singer of Two Door Cinema Club. Trimble's plan to go and study psychology in York University took an about-turn, and he decided to enrol instead at the University of Ulster.
Trimble's interest in policing and criminological psychology continued over the course of his time in college, and he combined his studies with part-time work with juvenile offenders. The parallels are obvious. Today, Trimble is arguably still dealing with juvenile offenders, albeit ones of a more mundane flavour than those with whom he interacted all those years ago.
It was in 2005 when Trimble finally fulfilled the destiny which had been laid out before him all those years ago in an Armagh boarding school. After 10 years that saw him flitting around a number of universities, including the University of Winchester, and a three-year stint as Senior Psychologist at the Office of the Police Ombudsman for Northern Ireland, Trinity eventually came to claim Trimble for its own. After spending much of the preceding years "applying for lectureships everywhere", Trimble "grasped [the opportunity] with both hands". The rest, it is tempting to conclude, is history.
He's very good at trying to get to the heart of a problem, to the heart of an issue
On top of his duties running Trinity's masters programme in psychology, Trimble soon became an Assistant Junior Dean. This involved working closely with then-Junior Dean Emma Stokes. He says he "enjoyed that job so much" that when Stokes stepped down in 2010 and Trimble was offered the job as her replacement by the Provost, accepting the offer was a no-brainer.
Trimble is the subject of almost universal admiration among his colleagues. Joseph O'Gorman, one of the Assistant Junior Deans, who helps Trimble in his duties, has known Trimble since before his appointment as Junior Dean in 2010. He is as well-placed as anyone to comment on Trimble's professional attributes, and even after seven years working with Trimble at what is not an easy job, he only has positive things to say about his superior. O'Gorman insists: "Tim is one of the good guys – and I'm not just saying that because there's a recorder on."
O'Gorman is trodding well-worn territory when he says that one of Trimble's abiding qualities is his calmness: "calm is always good". However, less typical – and probably for good reason – is his description of the intersection of his and Trimble's jobs. Generally, he offers, in cases where the rules of the College have been infringed, by the time Trimble gets involved, O'Gorman has "managed to stop the timer on the bomb". Trimble's job, even more ominously, is to "find out why the bomb was there, who stole the atomic secrets – that sort of thing".
O'Gorman's depiction of the role, though typically pithy, is not exactly analogous with Trimble's approach to it. The actual qualities Trimble brings to the role, says Philip Coleman, another Assistant Junior Dean, are his calmness, his listening ability and "his absolute fairness". "Tim is great", Coleman explains, "because he's very good at trying to get to the heart of a problem, to the heart of an issue".
This ability to see beyond the often messy realities of the situations he encounters as part of his job is something of huge value to Trimble, who is self-aware enough to know that his professional experience colours his interactions with students today. Coleman points out with a wry chuckle that "you come to the attention of the Junior Dean when something kind of bad has happened". Trimble has spent much of his life working with people to whom bad things have happened, and is well aware that coming to see him for a meeting can be "daunting".
Trimble's is not a retributive form of justice. He says with some pride that Trinity is "ahead of the game" in its approach to the disciplining of students, as opposed to the other colleges in which he has worked and studies. "We're more about restorative, or sympathetic, justice."
This, if O'Gorman and Coleman are to be believed, is one of the hallmarks of Trimble's approach to the job of Junior Dean. Trimble says: "I think my favourite thing [about the job] is actually resolving, and helping, students who've got themselves maybe into a bit of a mess or a bit of difficulty, and getting them what they need, or into services that they may need." This speaks volumes and is a clear and welcome reminder that Trinity's students are in the hands of a custodian of discipline for whom the job, at its heart, is not about punishing students, but helping them.
Some days, "80 per cent" of Trimble's workload is made up of Junior Dean responsibilities. This, he admits, is a challenge, particularly when he is attempting to balance it with an already bloated workload over in the psychology department, where he combines running his master's course with a "fair share of teaching". Throw in the large number of research projects he is involved in, his involvement with Pieta House and Turn2Me, and the work he does as a counsellor with the D4 Clinic in Blackrock, and it is difficult to see how Trimble finds time for it all. Ever understated, Trimble simply smiles, at once gracious and uncomfortable. "I tend to fit it in quite well", he offers, before praising the work of the "good team of staff", who keep things ticking over in the psychology department when Trimble is unable to attend to it.
The term of Junior Dean is an annual one, with the appointment made every year by the Provost. Trimble says he has no intention of stepping down yet – "it hasn't gotten to me that much", he offers with another of those small smiles. Far from it. Trimble is a man made for his job. You get the sense that there is little or nothing he would change – and just as importantly, you get the sense there is little or nothing his colleagues would change about him. "I have nothing critical to say whatsoever", Coleman states, so matter-of-fact that I don't doubt his sincerity. "He's a very valued colleague, he's a great Junior Dean, and we're lucky to have him."