Following today's championship draws, Trinity men's football and hurling teams are fully aware of the stiff competition they face in their quest to advance past early stages of this years Fitzgibbon and Sigerson cups.
The hurlers have been drawn in an especially difficult group, with clashes against reigning Fitzgibbon Cup kingpins Mary Immaculate College, Division One league champions Carlow IT and National University of Ireland Galway (NUIG) in store. Boasting one of the most impressive sides in Collegiate hurling, Mary Immaculate will have a host of inter-county stars to call on, including Limerick forward Cian Lynch. Division One league champions, IT Carlow, led by newly minted Kilkenny under-21 boss DJ Carey, will also pose a significant challenge to Shane O'Brien's men.
Meanwhile the senior footballers will kick off their campaign on the 24th of January, following a disappointing league campaign, with a preliminary-round clash with Dundalk IT (DKIT). The reward for the winners will be the prospect of a tough quarter final assignment against Dublin City University (DCU). Reigning Trench Cup champions, DKIT are newcomers at this level, but have developed rapidly with Armagh legend Oisín McConville at the helm as GAA development officer, and will present a unique challenge to Trinity as something of an unknown quantity.
ADVERTISEMENT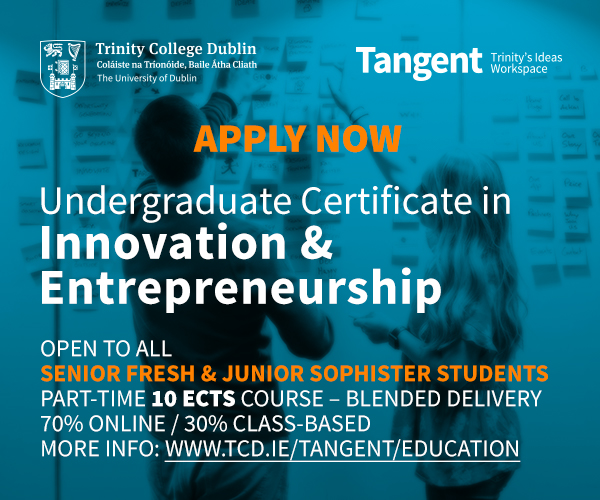 In an email statement to The University Times Trinity GAA PRO, Niall Devitt, was fully aware of the challenge Trinity's sides faced. "Obviously there is no such thing as an easy group in the Fitzgibbon Cup and having been drawn with [Mary Immaculate], this year's defending champions, and Carlow IT, last year's beaten finalists and who just won the Division One league for the fourth year on succession, as well as a strong NUIG team, we're under no illusions as to what we're up against", he said. "However, we're looking forward to the challenges ahead. We're in the Fitzgibbon Cup to compete with the best teams and that's exactly what we plan on doing."
Looking forward to the Sigerson campaign, Devitt was cautiously optimistic as Trinity look to move past a disappointing league campaign. "Dundalk IT have a a couple of very good Trench Cup campaigns behind them in recent years and are a good team so we know that, as with any match, we'll have to be at our best to get a positive result in the Sigerson Cup. Again we're really looking forward to competing at the highest level in Colleges GAA in both codes again this year. It's where all our players want to be."
Higher-level GAA action will begin in earnest in the new year. The hurlers will kick off their Fitzgibbon campaign on the 21st of January, while the footballers will embark on their Sigerson adventure facing Dundalk on the 24th of January.