It was another positive week for Trinity Volleyball Club, as three of the club's four competitive teams claimed wins. The women's National League team overcame Aer Lingus Hawks 4–1 to make it five wins from five. For the men's National League team, it was a second consecutive defeat, and again occurred in agonising fashion, as the table-topping Aer Lingus Masters prevailed 3–2. Both Student Sport Ireland (SSI) League teams won during the week, the women defeating Dublin City University (DCU) and the men
It was first versus second as Trinity took on Aer Lingus Hawks in the women's National League. Despite the final score of 4–1 to Trinity, it was a match much closer than the scoreline would suggest. With the first set going down as a tight 25–23 to Trinity, they seemed to be gearing towards the win with a 25–13 win in the second. However, after slipping to a 25–20 turnover in the third set, Trinity had to show composure to come back from behind and take the win with a 25–18 set victory.
With great hits from Stacey Nevin and serves from Esther Godoy, Jennifer Gansau and company fought and dived for every ball to snatch the points and continue their fine league form.
ADVERTISEMENT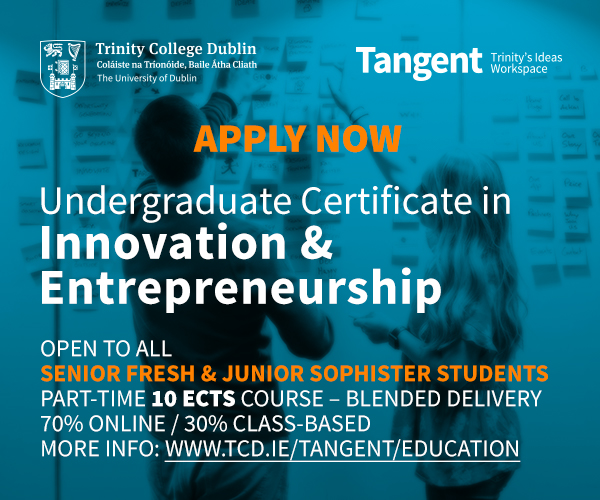 The women's SSI League team also claimed a win against DCU, following on from their previous victory against the Royal College of Surgeons Ireland. It was a 3–0 win overall, though a slow first set of 28–26 with mistakes in defence and a lack of definition in attack forced a change of mentality. As such, with overall team improvements, Trinity won the remaining sets comfortably, 25–16 and 25–19.
The men's team had a difficult assignment against league leaders Aer Lingus Masters, with an upset always looking tricky. But in nearly doing so, they took the game to five sets, before coming out on the wrong side of a 3–2 scoreline. After a difficult first set, when Trinity struggled to get to grips with the speed of the Aer Lingus's defence, morale was boosted no end with a 26–24 win in the second. Trinity consolidated this lead with an impressive 25–21 victory in the third set, thanks in no small part to some strong hitting from Alec Swanson and Marc Buret.
A disastrous start to the fourth set left Trinity with an uphill battle, but the players rallied and in the end were unfortunate to lose out 25–20. This left it all to play for in the final set. At this point Trinity really began to feel the absence of regular setter Subash Raj, and in the end Aer Lingus's players showed why they sit atop the league, with a 15–4 final-set win.
For the student team, it was an easier week, as they held off the challenge of Dublin Institute of Technology (DIT) and Institute of Technology Tallaght (ITT), to claim two 3–0 wins and keep up their 100 per cent record.