The release of the Trinity Ball line-up is much anticipated each year, even if the reception is often mixed and you probably won't know of all the acts. But there is always something to get you excited.
We've got our hands on the first few artists, and if they are anything to go by, this year's line-up has real potential. These acts will have you in the dance tent until security kick you out.
Jax Jones
You'll know him for: You Don't Know Me ft Raye
ADVERTISEMENT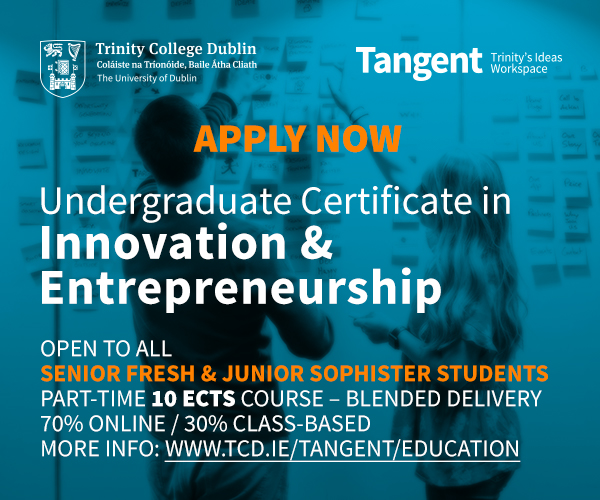 Propelled into the charts after he featured on "I Got U" with Duke Dumont in 2014, Jones now has an impressive list of hits under his belt. After his rework of Booka Shade's "Body Language" went viral in 2016, English DJ and producer Jax Jones has since held a steady place in the international top charts and pre-drinks playlists. Whether or not you're a fan of commercial house, there's something about Jax Jones's work that never fails to satisfy as a guilty pleasure.
Incorporating a mix of beats with elements of reggaeton and R&B into his catalogue of powerhouse tracks, Jax Jones is constantly refreshing. He recently worked with both Demi Lovato and Stefflon Don on "Instruction", and his ability to marshal two artists so different from one another into one track is a testament to his skill. Jones has over 500 million streams on Spotify and guarantees all the fun of commercial dance music with none of the tackiness.
Stopping off at Trinity Ball as part of his current tour, we'll be in the lucky position to hear some of our favourite club tracks live. Dance all you can.
Tom Walker
You'll know him for: Just You and I
Old-school Ed Sheeran with a synth and better writing skills? Tom Walker is a singer-songwriter and instrumentalist from Manchester who blends electronic music with indie-rock in his own unique way. You may not have heard of him, but he has a huge following of four million monthly listeners on Spotify. Walker's young career is already seasoned with big names, which speaks volumes about his talent and his future. Signed with Relentless Records, Walker has worked with producers who've previously collaborated with Pink, and he has achieved supporting slots with both Jake Bugg and George Ezra, the latter of which is rumoured to also be playing Trinity Ball.
Influenced by hip-hop and minimal electronica, Walker has a steady and growing fan base – Annie Mac has even shared her support. The likes of AlunaGeorge have featured on remixes of Walker's tracks, notably in his heavy synth hit "Leave a Light On".
Trinity Ball has been going down a more electronic route in recent years, but Walker offers something so different that it's fair to say he's a first-of-a-kind for the event. It's nice to see the ball used as an opportunity to get people acquainted with something they aren't used to.
Versatile
You'll know them for: Mad Scene
If they haven't threatened to knock you out in person, these lads have already done it with their tracks. Dublin duo Versatile, consisting of tall-man Eskimo Supreme and not-as-tall man Casper Walsh, are at the forefront of the city's burgeoning hip-hop scene. Blurring the line between satire and reality, Versatile speak of life in Dublin with real grit. Having come a long way since YouTube upload "She Goes Out With A Redhot" three years ago, Versatile recently sold out gigs and shook crowds across the country.
Rapping about drugs, sex and stealing dogs, the duo are growing daily in notoriety for their refined, conscious and care-free sound. Their music videos have racked up millions of views and are not for the faint-hearted. If you're easily offended, you'd want to grow a thicker skin before you check out their set. Endorsed by Rubberbandits and many, many others, they tell stories from the streets of Ringsend and take no prisoners.
Laying heavy Dublin accents over everything from old-school beats, trap drums to West Coast G-swirls, Versatile promise a niche we so rarely see at Trinity Ball. The lads will provide a welcome break from the mainstream acts that the event often provides.
While the line-up is promising thus far, no female acts have been announced nor rumoured for this year's Trinity Ball. Following last year's underwhelming degree of diversity, time will tell if Craig and MCD manage to rectify things this year.