It was walking down a street in Kenya, surrounded by people with a different skin tone to her own, that Prof Anne Scott was struck by what it meant to be treated differently. A self-confessed introvert, she was the first female to hold a full chair in Dublin City University (DCU), a recognition of her outstanding contribution, and is a former Vice-President of the college. Now, she is the woman tasked with helping NUI Galway (NUIG) – which has been on the receiving end of court cases and criticism over gender inequality – instigate a culture change in how it treats underrepresented groups.
The first Vice-President for Equality and Diversity in any Irish university, Scott has taken up a role that, when it was first mooted, was met with cynicism by some groups that saw the creation of the role as nothing more than a move to appease those calling for change. At the time, Scott wasn't in the country, but admits that there was scepticism about what she could achieve. While she understands their concern, she also believes it to be unfounded. "I can suggest to maybe judge my role on the track record. That's the only comment I can make", she says speaking to The University Times.
As Irish third-level institutions continue to grapple with discrimination in their ranks, NUIG has been one of the most hard hit. A promotion round in the 2008/09 academic year, which saw several women overlooked for positions as senior lecturers, has been, and remains, an ongoing problem for the college. With cases taken to the Equality Tribunal and Labour Court, the various disputes are still being negotiated and litigated. In an open letter late last year to Scott, Dr Micheline Sheehy Skeffington, one of the women overlooked for a promotion, criticised the management's response to the scandal.
ADVERTISEMENT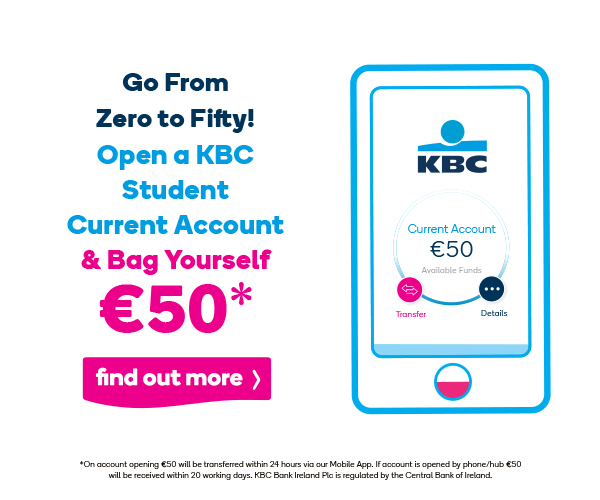 I had to make them realise that respect means respect, no matter who it is you're interacting with
She pointed out that the college has the lowest percentage of female lecturers in the country, as well as no female college deans, calling it "totally unacceptable" that the college's issues haven't been resolved in full. Speaking before the letter was released, Scott said she would "love to be able" to claim a cultural change but feels that the battle she is fighting will take "a significant amount of time" to win.
Scott is no stranger to fighting for a cause though. After qualifying as a nurse in Sligo and securing an undergraduate degree from Trinity, she moved to Kenya to work in a bush hospital. Here, she experienced not only what it is like to have no way to hide your identity, but also how preconceived notions can be ingrained in many people. Scott loved Kenya, calling it "a spectacularly beautiful country", but found it "a huge issue" that she couldn't blend in with her surroundings. "It made me hugely aware of what it must have been like to have been a coloured person in Ireland in the 70s and 80s", she says.
Running the women and children's ward in the hospital, she also witnessed a level of intolerance from her co-workers when it came to the mountain people that they would treat who were unfamiliar with modern medicine. "The 'educated' nursing staff or even learner students, had a propensity to treat them as lesser because these were uneducated mountain people. So I had to make them realise that respect means respect, no matter who it is you're interacting with", she explains.
These lessons are something she's carried with her throughout a career that included holding her own in the male-dominated environment of senior management. Often "one of maybe two women" chosen for a seat at the big boys table, Scott learned the importance of having systems in place which alleviated some of the issues faced by people, often women, looking to return to work after a break. When she arrived in Galway, Scott organised meetings with heads of departments, units and schools to get their opinion on what was needed to improve the college's environment. Over her first six weeks, Scott met with "well over 70 people" and keeps notes of all these meetings to guide her in her day-to-day dealings. This, coupled with the recommendations from the 2015 gender equality taskforce that surveyed the college's operations, presented her with a roadmap for going forward.
"There was an enormous consistency in what they saw as three or four key priorities to begin to develop as constants to show that the university was serious about the taskforce recommendations and the agenda", she says. These were: proper maternity leave cover, access to replacements for those going on parental leave, access to grants for those returning from leave and for core meetings to take place during parent-friendly hours.
Very often if you do things to improve the system for women, it improves for everybody
There are also equality and diversity committees at school and college level, while a larger recommendation from the taskforce to have quotas of 40 per cent male and 40 per cent female representation on every committee is in the process of being implemented. "Those kind of things were exciting to see coming into place but it takes time to actually put them in place", she says. The change to committees, according to Scott, represents "a significant historical indication of the institution's commitment to… the gender equality agenda" with it applying the top academic body in the college as well, Academic Council.
Scott says that one of the areas where Irish universities consistently fall down is "preparing anyone for leadership". Often academics are promoted to head of department or head of school without any support and an expectation for them "just to get on with it". She believes that while this might not be a recipe for disaster, then it definitely results in a "lack of real progress fast". While it is important to focus leadership development on women first, it is also important to roll it out "very quickly" to others. "It actually helps everyone because you know some people are natural leaders but a lot of us aren't and there's no difference whether you're a man or a woman in that situation", she says.
While NUIG may have received a lot of criticism, it is certainly not the only institution in Ireland or even Europe facing the heat when it comes to these issues. Scott believes, however, that universities are "trying to address it in the context of their own structures and their own history". NUIG was right, in her mind, to give someone the sole responsibility of driving the equality agenda in the college. "If it's diluted across a number of different offices it becomes more easy to undermine the agenda. It becomes more difficult to identify accountability", she says.
A year is a relatively short time for the type of cultural change needed in institutions like NUIG, but Scott believes that they have already "seen a number of very positive responses to some of the developments". While she hasn't yet silenced all the university's critics, her work is making inroads on improving NUIG's environment and public image: "Very often if you do things to improve the system for women, it improves for everybody."