New Year is a time for optimism, reflection and celebration. The traditional resolutions – eating less, moving more, drinking less alcohol and more water – are made. January 1st brings a renewed motivation to be better this upcoming year.
Reflecting on 2017's events, from #MeToo and mass shootings to terrorism, I think 2018 is a time to actually listen to the words of Auld Lang Syne and take a cup of kindness as a resolution for this upcoming year.
Although January is typically a time for fad diets, gym memberships and guilt after having overindulged during the holidays, in 2018 perhaps we should try to be kinder to ourselves. We should acknowledge that the holidays are for celebrating with family and friends and realise that exercise isn't a form of torture, but a way to keep your body healthy. Maybe we should change our tune about sport and exercise so we can feel good in body and mind, rather than seeing it simply as penance for the sins of dessert and drink. Kindness to yourself can still incorporate fitness as a new year's resolution, in the form of finding a new hobby or as a way to get involved with a community.
ADVERTISEMENT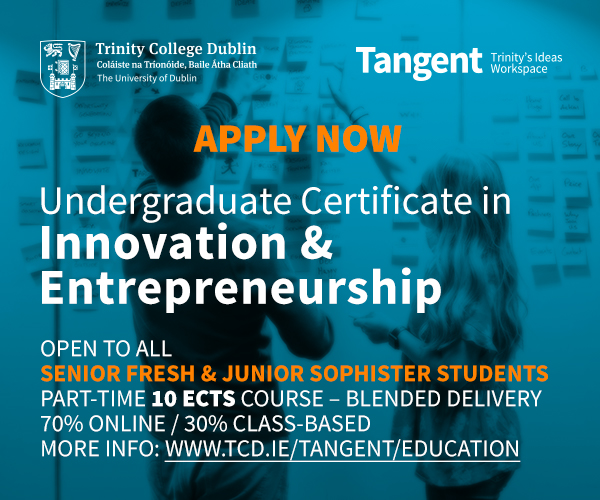 Too often we take small acts of kindness for granted
College societies and the upcoming Refreshers' Week present a myriad of opportunities for kindness: the Voluntary Tuition Programme, Trinity Vincent De Paul, Suas and Enactus are always eager for volunteers. For relatively little work, extending some kindness can make a huge difference in the life of someone who needs it, whether it's offering literacy support, tuition or going on soup runs.
In October 2017, the Irish Times reported that students from poorer areas were more than three times more likely to plan for a degree than their peers, once assigned a university mentor.
During Freshers' Week, I know volunteers who regaled positive stories about why they were opting to volunteer again – anecdotal evidence of the benefits of charitable societies. Joining up or giving a few hours can make a difference in someone else's life and help you feel confident in yourself. While it won't get you a profile picture, or sound as exotic as building houses in far-flung countries, the difference made is tangible. In terms of expressing kindness, pledging to help those in need isn't a bad way to start the new year.
Too often we take small acts of kindness for granted, whether that's a friend buying you a bar of chocolate after a tough week, a weekly phone call to an elderly relative, or even just sending your parents a text every now and again.
New Year's Resolutions can't always accommodate our recommended dose of good deeds for the year
Often the most effective, most simple act of kindness is to actually listen. Listening is the first thing we're taught as a way of showing respect, and is the basis for many a mental health service. The best Christmas presents aren't the ones that cost an exorbitant amount of money, but are the ones that show you've been listened to: whether that be by receiving the exact thing you wanted or by someone knowing you well enough to get something that they know you'll really love. Although a cliche, it is actually the thought that counts.
New Year's Resolutions can't always accommodate our recommended dose of good deeds for the year, but they can give us a reason to think about how we live our lives. And even if you fail at maintaining your new year's resolutions for the whole year, showing a little bit of kindness towards yourself, friends or even strangers can only be a good thing.