In my journal, on my trip from Oakland to Lake Tahoe, I'd written: "This was not the intention. I think this man may actually murder us." We were in hour two of a four-hour taxi ride and I was the only one left awake. Desperately trying not to make eye contact with the driver, who had already passionately explained the desires of the Confederacy to us foreigners, I glued my gaze firmly out the window. Not that it was an arduous task in such a captivating landscape. As I watched the scenery get steadily less green as we moved further and further into desert country, I wondered how my meticulously planned road trip around the West Coast of America had turned into this mildly threatening Lyft ride.
The simple case of a missing driver's licence led to the frantic, late-night cancellation of a rental car and booking of a Greyhound bus, which was subsequently missed due to the enduring Irish capacity to join a queue, any queue, and assume it is the correct queue.
American customer service, it has to be said, is wholly unrivalled. After watching our bus drive off without us, struck dumb by our sheer stupidity, we received an entirely undue refund, and set off on our quest to find a Lyft driver unhinged enough to take us on an eight-hour round trip. On the third or fourth attempt, we finally secured Andrew as our driver, and settled in for the long journey.
ADVERTISEMENT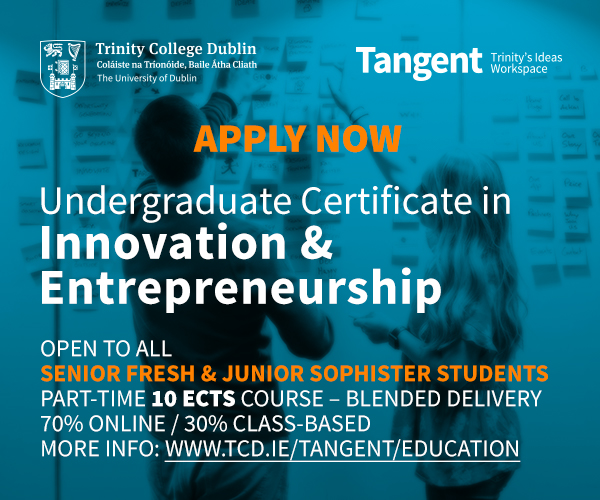 After passing through the rugged "State of Jefferson", a disputed area of North California pushing for secession, our gun-toting driver mellowed to reveal he was a veteran, injured in Afghanistan. Before we knew it, he started talking about his beloved service dog and we were shown hundreds of pictures of his chihuahua dressed in every sort of costume you can imagine. It was something of a relief to arrive at our Airbnb cabin in Tahoe City.
We were perched on a hill overlooking the west side of the lake and the view from our cabin was breathtaking. Surrounded by tall pine trees and rustic cabins on all sides, Lake Tahoe is an idyllic place to retreat and relax. The lake itself creates the border between California and Nevada, in some places even straddling towns, making it legal to gamble and engage in all sorts of nefarious activities on some streets in South Lake Tahoe, only to be arrested upon stepping onto the next street.
With the enticing possibility of spotting some bears, we settled into three days of hiking, swimming, and lounging by the lake. We were lucky enough to be staying in an Airbnb with access to a private beach. The picture of perfect American suburbia, the gated community was like the neighbourhood from Edward Scissorhands, but with more water, and less maniacal inhabitants.
Split between 10 people, the cost of our cabin was nothing extortionate, but you had to wonder at the kind of people who could afford a secluded getaway in the neighbourhood where The Godfather was filmed. With American flags proudly waving from every porch, and pick-up trucks still adorned with "Trump 2016" stickers almost a year after the election, the community seemed to espouse an unexpectedly conservative outlook, even in liberal California.
Despite the slightly unsettling atmosphere of apparent perfection, Tahoe City was every inch the rustic reprieve from our hectic time in Los Angeles and San Francisco. Unfortunately, it was not to last, and as our time in Tahoe came to a close, no bears were spotted, and once again we were tasked with figuring out how to get to the final stop, Las Vegas, without a car. As it turned out, the best and cheapest way to end up there was to spend a night in Reno, Nevada (just an hour from Tahoe City), and take a 10-hour bus through the Mojave Desert and Death Valley.
The journey to Reno was not without adventure, as our 70-something-year-old Buddhist Lyft driver shared stories and chants, and took us on a detour to see the house from The Godfather. Arriving in desolate Reno to the soundtrack of the driver chanting "nam-myoho-renge-kyo" – the ancient call to liberate oneself from suffering – was one of the stranger moments of our trip.
Reno on a Tuesday night is unavoidably grim. Though we didn't venture much further than the Denny's around the corner from our hotel, the adjoining casino full of lonely, old men in tucked-in polo shirts and squeaky clean Asics runners was all we needed to put us off a night on the town.
The following morning, scarred by the stupidity of our first experience with buses, we arrived at the downtown bus station outrageously early. The first people on the bus, we breathed a collective sigh of relief as the bus began to move. The spirited driver provided commentary almost the whole way, through some of the most beautifully sparse landscapes landscapes on earth. The area's heat cannot be overstated: every roadside stop was marked by two or three steps and breaths of fresh air, before quickly returning to the safety of the air-conditioned bus.
The small towns that made up the long stops on our journey were some of my favourite places of the whole trip. Hawthorne, Nevada looked completely abandoned, save for Old Nevada Pizza, which served us up giant deep-dish slices, complete with buckets of ranch dressing the size of my face. Just 20 kilometres from the beautifully desolate Walker Lake, Hawthorne is surrounded by mountains. It's the kind of place where you wouldn't be surprised if a real life tumbleweed blew through the town.
Honourable mentions of small towns include Beatty, where the towering Bare Mountain Range co-exists with a Subway, and Pahrump, a tiny town boasting a casino and a wonderfully onomatopoeic name.
Before long, we'd passed Area 51 and its alien-themed brothel, and arrived into the desert oasis that is Las Vegas.
Unbeknownst to us, it was the weekend of the McGregor fight, and the city was fit to burst with rambunctious Irish people proudly wearing their county colours. Not a single one of us being UFC fans, our taxi drivers were met with groans when, deducing that we were Irish, assumed we were there for the fight. The definition of an adult playground, Las Vegas was certainly an interesting end to what had been a trip that had caused us to shed more than a few tears.
Looking out over the strip from the half-scale Eiffel Tower in the Paris Hotel & Casino, I thought about how much better our trip had become since losing that driver's licence.
Between the eccentric taxi drivers, bus drivers and random strangers we'd met on buses and trains along the way, I really think our adventure was more authentic for being a little more unplanned. The moral of the story is that getting around the desert areas of the Western USA without a car is in fact possible, and indeed more fun. On top of that, it's not much more expensive, especially if you can cry your way to a full car rental refund.