The outgoing NUI Galway (NUIG) President, Dr Jim Browne, has said students at Irish universities should pay tuition fees of up to €6,000, a significant increase from current levels.
The fee rise, Browne told the Independent, would be supported by an income-contingent loan scheme system. The heads of Irish universities have been united in their support for such a model, telling the Oireachtas Education and Skills Committee in November 2016 that both students and the state must pay for higher education.
"There is no such thing as 'free fees'. Somebody pays – either the taxpayer or the student. It's better in my view if they both contribute", he said.
ADVERTISEMENT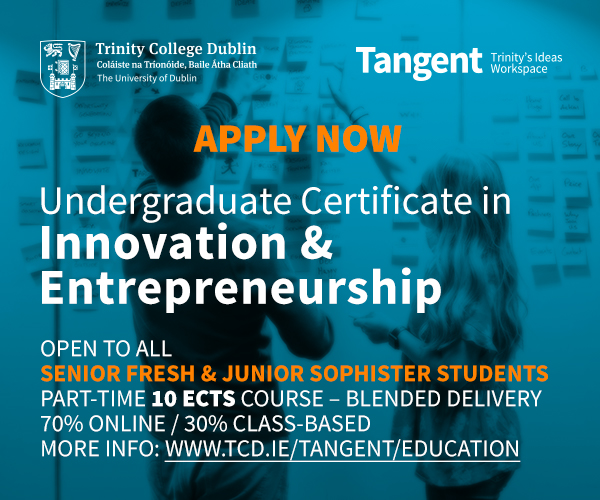 Browne expressed his support for some level of fee differentiation – arts courses could charge €5,000, while more expensive courses could charge more.
He also called for better support from industry and employers – an idea that has seen a remarkable level of consensus from across the sector. Industry should subsidise STEM subjects to ensure fees can remain at €5,000.
Since the publication of the report of the government's higher education funding working group in July 2016, staff in Irish colleges have been awaiting a decision on a new funding model. While talk of a funding crisis has continued, with frustrations growing at the lack of progress, the government has reiterated the need for consensus.
In an interview with The University Times in December, the Minister for Higher Education, Mary Mitchell O'Connor, gave no indication of when the report from the Oireachtas Education and Skills Committee – which is considering what a new funding model could look like – will be published.
"We are at a tipping point. We need a decision on the funding of higher education. We must stop kicking the can down the road. The political system, Government and opposition, needs to address the recommendations of the Cassells report", Browne said.
"Our young people should not be short-changed", he said.
Last year, Taoiseach Leo Varadkar indicated that he wouldn't support a UK-style loans system, while Fianna Fáil has expressed concern about the impact of income-contingent loan schemes.