Jax Jones, Tom Walker and Versatile have been announced as three major acts set to play this year's Trinity Ball, The University Times can now reveal. The remaining acts, including the headliners, will be announced in the coming weeks.
Of the three announced today, Jax Jones is the most well-known. Hailing from England, his hit "You Don't Know Me" featuring Raye boasts over 62 million views on YouTube. Having reached over 500 million streams on Spotify, Jones has proven commercially successful, even collaborating with top artists such as Demi Lovato. "Instruction", recorded with Lovato, has over 107 million streams on Spotify, making Jones the 175th most-listened-to artist on the music-streaming service.
Tom Walker is a multi-instrumentalist famed for blending hip-hop-inspired beats with electronic samples and traditional songwriting in his music. With four million monthly listeners on Spotify, Walker is a rising star whose burgeoning career is quickly taking off. On the night of Trinity Ball, Walker will provide a few slow-dance sets with hits like "Just You and I" and his heavy synth hit "Leave a Light On". Trinity Ball has been swaying towards the electronic genre for the past few years, but for many, Walker offers a break from this trend.
ADVERTISEMENT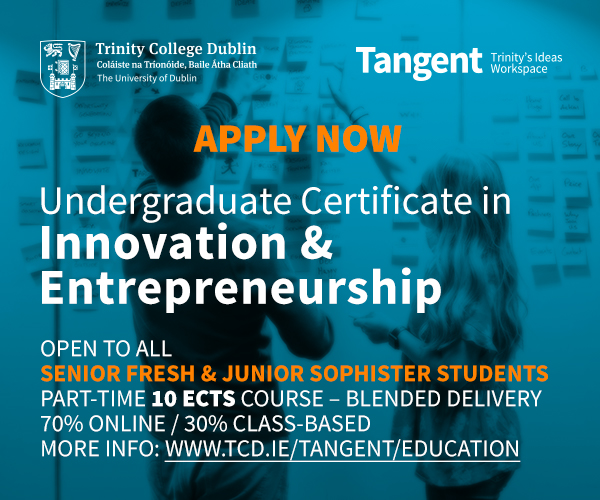 Versatile is a home-grown duo who have taken Dublin by storm with the YouTube launch of their song "Mad Scene". Dublin rappers Eskimo Supreme and Casper Walsh are quickly rising to fame across the country. They recently sold out District 8 in Dublin along with other venues in Cork and Galway. The duo brings their daily lives on the streets of inner-city Dublin to life through their music, touching on the themes of drugs, sex and dog-napping. These Ringsend natives are lavish lovers of the high life, and style themselves accordingly. Their biggest hits include "Scorching Again", "We Sell Brown", "Who Robbed the Hash From the Gaf" and their most recent song "Donedeal Season". Versatile will provide students with a break from the usual mainstream performers.
In January, George Ezra's UK label seemed to inadvertently reveal that he would be playing the annual ball. In an email sent to fans, record label Sony UK listed a tour date as Dublin, Trinity Ball, on April 6th. Trinity College Dublin Students' Union (TCDSU) Entertainments Officer Jonah Craig has not confirmed that Ezra will be playing at the ball.
Last year, ticket prices increased from €80 to €87. It has yet to be announced whether tickets will stay at an elevated price this year or if they will revert back to the original. Headliners for Trinity Ball 2017, which was organised by then-TCDSU Entertainments Officer Padraic Rowley, included Bloc Party, The Riptide Movement and The Strypes. Online tickets sold out last year in just under an hour and a half, with physical tickets also selling out by the end of the day.
Trinity Ball 2018 will take place on April 6th and will have a space theme. With tickets usually going on sale in mid-February, the full lineup will be announced during the run-up to ticket sales.
In an email statement to the The University Times, Craig said: "We're very excited this year to reveal the lineup, we've put a lot of research into what the students want to see at the ball".
Trinity Ball is Europe's largest private party. In previous years, the event has seen world-famous acts like Jessie J, Professor Green, Marina & the Diamonds, Basement Jaxx, the Kooks and Years & Years headline.