In 2016, exactly 100 years after Albert Einstein's prediction that gravitational waves were transporting energy as gravitational radiation across the universe, scientists from over 80 universities across the globe were able to announce that they had finally proven his theory.
The University of Glasgow was the university whose researchers had dedicated decades of work and helped co-lead the quest in proving Einstein correct. How then did the University of Glasgow announce and promote the big news of their discovery? Snapchat, of course.
Yes, that's right, Snapchat. The application that gave us the puppy dog filter was maybe not the platform Einstein imagined his proven theory would be disseminated through, but for Emma Gilmartin, the Social and Digital Media Manager at the University of Glasgow, the idea was to spread the news to as many demographics as possible in the most engaging form. Speaking to The University Times about the university's move to tell the gravitational waves story through Snapchat, Gilmartin explains: "We had to break it down into something that was kind of manageable or would be understandable for, you know, a 15-year-old right up to people that really understood the subject very well. We used Snapchat and Instagram to tell it in a more kind of condensed easier way to understand."
ADVERTISEMENT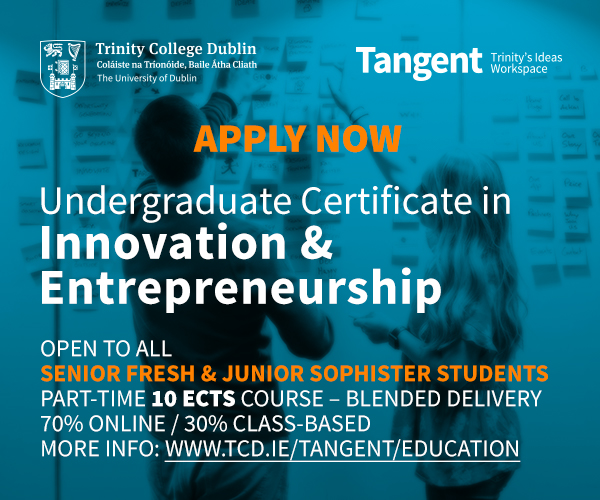 We've been successful because we've been bold and been able to try things
"It's just about bringing it to life, I think, and I think we've been successful because we've been bold and been able to try things, and with gravitational waves we won awards for that piece of work."
Indeed, as a result of their innovative work on Snapchat, the university won an award for the most effective use of social media that same year. In Gilmartin's opinion, her social media team's success is in part due to the faith put in them by the college's senior management.
"I think that's why we've been able to be successful, because we've been able to have autonomy in what we're doing and be trusted [by the college], and because we know our audiences. They're OK with us having fun with it. So we love emojis, we love gifs, we love memes. We can have fun with our community."
Like anything, success and recognition has bred growth. Four years ago, it was just Gilmartin working on the college's social media. Today, there are three full-time staff members and one part-time student on the social media team. Gilmartin describes the team now as "like an in-house agency" for promoting the work of their staff and researchers and amplifying it out in easy-to-understand ways for students, other academics and anyone else who is interested.
In Trinity, the College's use of social media has rarely found itself employing such innovative ways to display research discoveries, rather opting to showcase events and happenings taking place on campus. That does not mean it hasn't as effectively managed to plaster itself across social media however. Simply looking at Twitter a few weeks ago and one could see the effort and achievements in amplifying Trinity across the social platforms. Trending third nationally on Twitter last Saturday was #TrinityOpenDay, just above "West Ham", the English football club that had, in the footballing story of the day, just beaten the champions of England, Chelsea.
How this was managed was because Trinity ensured that social media was central to the whole open-day experience. Prospective students posed with cut-outs of the Campanile Snapchat geofilter and the Trinity Open Day hashtag, and were encouraged to add College on various platforms to keep up to date with what was going on throughout the campus. Creating these posed images with the hashtag and cut-out filter gave students their own snackable and shareable image that they could then put out and further spread for the College beyond Trinity's existing 50,000 Twitter followers. A well-thought-out and increasingly common strategy for events in higher education and beyond.
As well as providing a source for colleges to showcase themselves to students, social media also offers ample opportunities for academics to share their research and establish themselves as experts in their field in an alternative way. Information Specialist at The University of Sheffield Andy Tattersall explains to The University Times that he first started using Twitter in a professional capacity in 2009 when he saw tweets about a talk he had done at a conference in London and decided to reach out to some of the commenters. From there, Tattersall was able to build up a professional relationship with other academics who he could then network with at future conferences. Tattersall says that the opportunities are the same for students: "It's a way to build a network, especially if you're a student and you want to build a career. It's making yourself known to these people, whether it's a potential employer or a journal editor or whatever, it's a useful way to let them know you exist."
It's a way to build a network, especially if you're a student and you want to build a career
One of the most active Trinity academics on social media is Professor of Social Work and Social Policy, Robert Gilligan. Signing up to Twitter four years ago, Gilligan has sent out over 12,100 tweets since then. One of a rare breed of Trinity academics highly invested in social media, Gilligan theorises that the current lack of Trinity academic presence on Twitter may simply be a generational issue that will soon be phased out.
"Certainly, there are people in the academic world who are sceptical of social media but it doesn't replace other forms of other traditional academic output. You still have to produce high-quality work in journals but having done that you shouldn't keep it a secret. It is an important responsibility that research doesn't lie hidden", Gilligan tells The University Times.
One point often forgotten, which Gilligan is eager to conclude, is that a lot of research done in universities is publicly or at least partly publicly funded, making it higher education's responsibility that work and research is easily obtained and consumed by the general public. And what better way than Snapchat or Twitter?