Lynn Scarff, the Director of Science Gallery Dublin, will leave her post to become the new Director of the National Museum of Ireland. She will take on this position in May of this year.
Scarff is a founding member of the Science Gallery, which is celebrating its 10th anniversary this year. She became the second director of the gallery, when she took over the role of director in 2014. Since then, Scarff has been credited for expanding the research of the organisation, securing a number of research grants and continuing the annual growth of visitor numbers.
In a press statement, Scarff expressed gratitude and appreciation "for all the people I have collaborated with over the years at Science Gallery". She also stated that she is "deeply honoured and look forward to commencing the new role at the National Museum of Ireland".
ADVERTISEMENT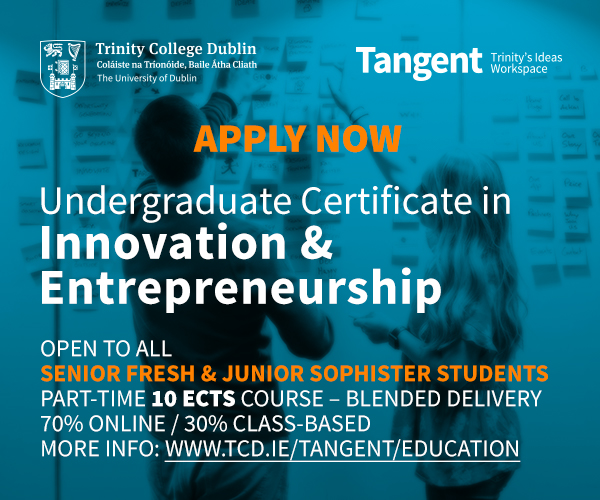 Vice-Provost Chris Morash, who is a member of the Science Gallery board, offered his congratulations to Scarff, wishing "her every success in her exciting new role at the National Museum". He also commented on her achievements, saying that she has been "an important part of that success story".
The National Museum of Ireland consists of four sites in Ireland, including the National Museum of Archeology on Kildare St, the National Museum of Decorative Arts and History at Collins Barracks, Dublin, the Museum of Natural History on Merrion St – better known as the Dead Zoo – and the National Museum of Country Life in Castlebar, Co Mayo.
The most recent exhibition in the Science Gallery, In Case of Emergency, took a bleak look at the future of the human race should the world end. Speaking to The University Times about the exhibition in October, Scarff said: "In general, human society is bad at preparing for dangerous, low-probability events. Yet culturally we are surrounded by portrayals of exactly this, from Netflix to our national theatre."
Earlier this year, Science Gallery International requested € 1.5 million in funding from Irish investors to expand the network of galleries internationally. The gallery is in talks to open new centres in universities around the world, specifically Universidad Nacional Autónoma de México in Mexico City, the University of Guadalajara in Mexico, the University of São Paulo in Brazil and, in South Africa, the University of Cape Town and the University of Johannesburg. Currently, the Science Gallery International's global network includes galleries in Dublin, London, Melbourne, Venice and Bengaluru. There is also one Science Gallery Lab in Detroit.
The Science Gallery also hosted the UK's Secretary of State for Foreign Affairs Boris Johnson in November in a visit to Trinity's research facilities. In this visit, Brexit and its impact on Ireland was the topic of conversation as Johnson was a figurehead in the Leave campaign.