Tour listings emailed to fans suggest singer George Ezra is set to be one of this year's Trinity Ball headliners.
The University Times obtained an email, sent to fans by Ezra's record label Sony UK, that included one tour listing as Dublin, Trinity Ball, on April 6th. The date was included as part of 12 dates on his upcoming tour.
A screenshot of tour listings has been circulating this evening. The emailed tour dates suggest that Ezra – best known for songs like "Budapest" and "Blame it on Me" – will be playing Trinity Ball on April 6th.
ADVERTISEMENT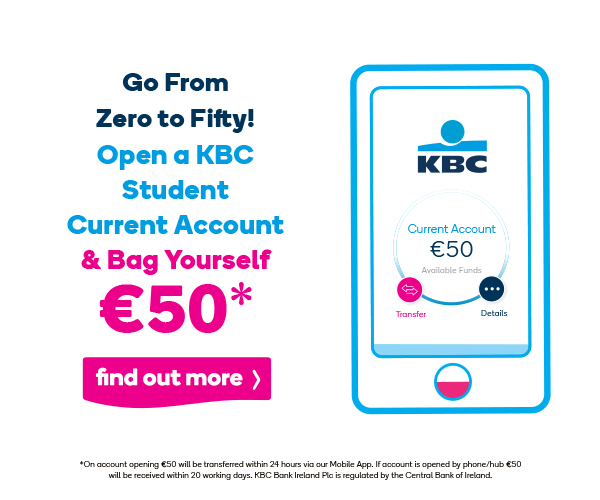 Vents Magazine also included the Trinity Ball date on a listing of Ezra's upcoming tour. On Twitter, users complained that Ezra's only tour date was a private party. One user, Stephen O'Brien, tweeted: "Got excited when I saw a Dublin date on @george_ezra's email but then saw he's playing a private party so that's no use to me."
Trinity Ball's line-up has not yet been revealed by Trinity Ents or MCD, which organises Trinity Ball. In an email statement to The University Times, the Entertainments Officer of Trinity College Dublin Students' Union (TCDSU), Jonah Craig, refused to deny that Ezra was scheduled to play at Trinity Ball.
"Trinity Ents cannot confirm or deny any acts for Trinity Ball at this stage. We can 100% confirm that Trinity Ents or any organiser involved with Trinity Ball have not yet released any official information", Craig said.
"To our knowledge, any information that exists is by no means official. We suggest that people looking for act information to keep an eye out online on the Trinity Ents facebook page", he added.
Trinity Ball is one of the most anticipated social events in the Trinity calendar. Last year, tickets sold out online in under an hour and a half. Each year the line-up is decided and confirmed after discussions between MCD and Trinity Ents.
While the tour dates came from Ezra's official channels, it's so far unclear whether an appearance at Trinity Ball is guaranteed.
Ezra's debut album Wanted on Voyage reached number one in the UK after it was released in June 2014 and was one of the top three best-selling albums in the UK that year. His new album Staying at Tamara's will be released on the March 23rd 2018, during his upcoming tour.
The lead single from his second album Don't Matter Now was released last June, shortly after he announced a "top secret" UK and Ireland tour, which took place last May. Ezra previously performed on the Main Stage at Electric Picnic in 2015.
---
Edmund Heaphy and Louise McCormack contributed reporting to this piece.