Tramp Press publishing company is the brainchild of Sarah Davis-Goff and Lisa Coen. Established in 2014, Tramp aims to "find, nurture, and publish exceptional literary talent". Both new and established authors are welcome, and the company is committed to "finding only the best and most deserving books".
The first book published by the company, Flight by Oona Frawley, was subsequently praised by the Irish Examiner as "an astonishing, atmospheric debut". Perhaps Frawley brought Tramp some luck, as the company has gone from strength to strength ever since.
Speaking to The University Times by email, Davis-Goff said that "working with our incredible authors" has been her highlight of 2017. She name-drops debut author Arja Kajermo and Sara Baume as two of these incredible writers. Baume was shortlisted for the Goldsmith's Prize, a British literary Award founded in 2013, for A Line Made by Walking.
ADVERTISEMENT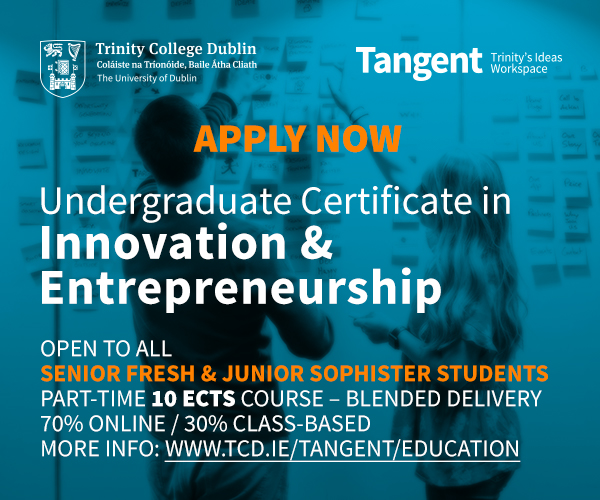 The award is for "fiction that opens up new possibilities for the novel form". Kajermo was shortlisted for the 2017 Davy Byrnes Irish Writing Award, of which Baume was the recipient in 2014. Upon winning the award, judges commented that Baume's "Solesearcher1" was "the work of an original talent, a writer who has a distinctive vision and the formal discipline the short story requires". Clearly, both women have already achieved substantial success and can look forward to great things in their literary careers.
Following a hugely successful year for the company, what can we expect from Tramp Press in the upcoming? Davis-Goff maintains that at Tramp, "we work every year to expand our operations, in Ireland and abroad".
A trip to New York City is planned, covering an event for the Recovered Voices series. The passion project hopes to support authors "who might be overlooked by publishers because of wrong-headed ideas about trends, commerciality and changing markets". Davis-Goff and Coen hope to "be smart and bold" in choosing what talent they publish. Annually, they seek to publish works that may normally be forgotten or put aside to "help connect readers to our fading heritage". Books included in the series include Orange Horses by Maeve Kelly and A Struggle for Fame by Charlotte Riddell. Interestingly, each Recovered Voice title features a commissioned introduction by a leading contemporary academic that aims to help the reader to contextualise the work.
With events already scheduled for 2018, Tramp will surely broaden their already impressive network in the years to come. The company's presence will be felt at the Doolin Writer's Weekend, in February, for example. As well as judging the short and flash fiction competition in Doolin, the women will host "Open Hours", created to "help open doors, and to break down perceived barriers between writers, readers, and publishers".
Aspiring writers are invited to chat about any book-related topic they would like, or show off projects they have been working on. Another event will see Tramp Press author Mike McCormack read from his critically acclaimed novel Solar Bones, at the 59th Yeats International Summer School in Sligo, from July 19th-27th in 2018.
Davis-Goff is also delighted to announce two debuts for 2018: a collection of essays and the publication of Tramp's first ever non-fiction title. Admitting that they will "increasingly be working out of London", one predicts another busy and rewarding year for the duo. Herself and Coen are "so excited" to connect more incredible works with readers and this is their driver for 2018 and beyond.