When Trinity relinquished control of its publishing house in 1976, 242 years of history came to an end.
Over the years, Dublin University Press had survived two fires and growing competition from similar publishing houses in Ireland and beyond. However, throughout the 1970s, even its prestigious reputation wasn't enough to save it from decline.
It was a fate that would befall plenty of other publishing houses in years to come. What might have kept Trinity's press going for so long was the enterprising spirit of its last manager Liala Allman. Allman took over from her father in 1958, after having previously worked at the press for many years. Indeed, she could still remember a time when she needed a special dispensation from College to be permitted to remain on campus after 6pm.
ADVERTISEMENT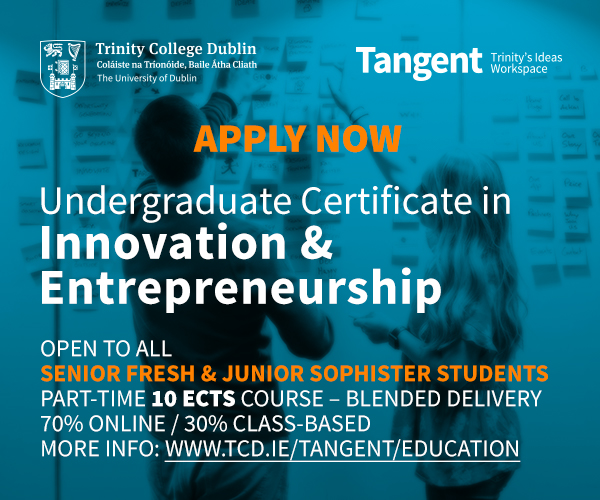 If staff were uneasy to begin with at the prospect of their historic press being managed by a woman, she eventually managed to win their trust by steering the company through difficult times.
What might have kept Trinity's press going for so long was the enterprising spirit of its last manager Liala Allman
But the attitudes of the 1960s were perhaps the least of her worries. Working in a dilapidated Printing House brought its own problems, while her tenure wasn't helped by the two fires that occured on the premises. Yet, amongst all this, she managed to return Dublin University Press to profit by the early 1970s. It was largely due to her work that Trinity's imprint was in a stable financial position by the time that it changed hands to her family's private business.
In its heyday, Trinity's press published many prominent academic journals as well as a number of local institutions such as the Royal Dublin Society. But by far, the most famous document pressed by Trinity's publication was John F Kennedy's honorary doctorate.
Unfortunately, the imprint had gone disused for a long time since then, well before it was incorporated into Brunswick Press. Niamh Brennan, an assistant librarian in Trinity, revealed to The University Times that there was always a certain mystery surrounding the press's move off campus, with many incorrectly believing that the college had sold it to Mercier Press, a Cork-based publisher. Even if most people could name the classical-looking building nested just off New Square, incongruously tucked at the edge of campus, fewer consider the Printing House's original purpose. Today, the Dublin University Press, which was once based in the building, is just another obscure footnote in Trinity's history.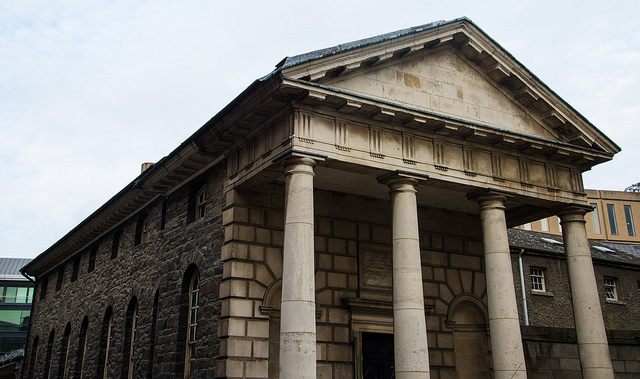 College imprints have been shutting down at a rapid rate over the past decade. Although such closures have sparked outrage in academic circles, the general response has been apathetic because most see this as a necessary process in the move away from print media. But their importance to the improvement and spread of research cannot be overstated. In an age where legitimate sources are becoming more difficult to find, publishers from colleges such as Harvard and Cambridge have been able to provide peer-reviewed works that ensure quality and accuracy. With the legitimacy of academic sources being questioned on a daily basis by those in power, these institutions are only becoming more crucial.
Although there are fewer risks of fires in the academic publishing industry today, it's still as cutthroat as ever. Only a few years ago, the closure of the University of Missouri Press generated fraught debates about the necessity of academic publishers in today's world.
As imprints struggle with the difficulties of monetising online content and continue to fight for grants from already under-funded colleges, they face constant scrutiny over their profitability. Uncertainty is faced by many of these institutions on a near-daily basis, with huge variances in profitability from year to year.
These publishing houses are in many ways the public face of their college. They promote the research that goes on within the college and raise its status among academics and prospective students, but they are also essential to countless researchers. Think about how prominent academic presses, from Oxford University Press to its counterpart in Harvard, add prestige to their universities.
Without a college imprint, researchers are forced to spread their work through commercial publishing houses, which sometimes means signing away their right to their own intellectual property. This has led to a number of niche academic texts going out of print and forcing students and other researchers to scramble for old copies.
Such a situation arose when Sin, Sheep and Scotsmen, an academic text on the Derryveagh evictions, went out of print after a limited print run with a commercial publisher. Following a number of requests from students and negotiations with the publisher, the book was digitised by Trinity Library.
Since the removal of the Dublin University Press from campus, there has been a recent resurgence in Trinity, with an increasing number of journals published by the library online. This model of open-source online publishing with on-demand printing has proved successful in many colleges, combining their main mission of distributing research around the world with growing pressures to cut costs.
Speaking to The University Times by email, Simon Ross, the CEO of Manchester University Press, emphasised the need for evolution in the world of academic publishing. The industry was "slow to move to digital", but it is now "ahead of general trade publishing" in this regard.
University presses now exist in a 'disruptive age'
University presses now exist in what Brennan calls a "disruptive age". With the ever-increasing difficulties faced by publishers focused on print media, pivoting towards online journals has been vital. Digital media now makes up 40 per cent of sales for the Cambridge University Press, the world's oldest college imprint, and this can be seen across the globe. Not all restructuring efforts have been successful, with a last-ditch attempt to keep the Rice University Press afloat failing after just four years. But, a bit like the fortunes of the newspaper industry, there have been many success stories, particularly among the better established presses.
While the Dublin University imprint is not currently owned by Trinity, there have been incidents in the past where colleges have bought back their publishing houses. Most recently, University College London re-established its press in 2015 after much support from the college library.
So is there hope for Dublin University Press? That's more difficult to answer. But, as colleges around the world prove that imprints can be profitable, perhaps we can look forward to a new era in Irish academic publishing.