On Thursday, an audience in Trinity were reminded of Trinity graduate Edmund Burke quote: "No European can be a complete exile in any part of Europe." Disagree? Plenty of people did – but that's the point. With a panel of journalists and policymakers to choose from, people, it seems, still want to seek out experts and academics – despite the naysayers. And if the answers are difficult, even better: because where else will these discussions take place than in our universities?
The Burkean Journal was set up as a countervailing force to the established student newspapers, which its founders thought had no space for conservative voices. It's a curiosity then that, as its editors move to expand their fledgling publication nationally, their entire publicity strategy is reliant on student media to broadcast their developments – something that these publications seem to have no problem doing.
The race to become Editor of The University Times is, at long last, a contested one. While it is by no means the only race in the TCDSU elections to be almost habitually uncontested, democratic elections typically benefit from even the prospect of a back-and-forth debate. And though it's hard to imagine how the founder of a satirical Facebook page running in two races plans to credibly run for the position of Editor of The University Times, one can only hope McDermott plans to contest the race in good faith.
ADVERTISEMENT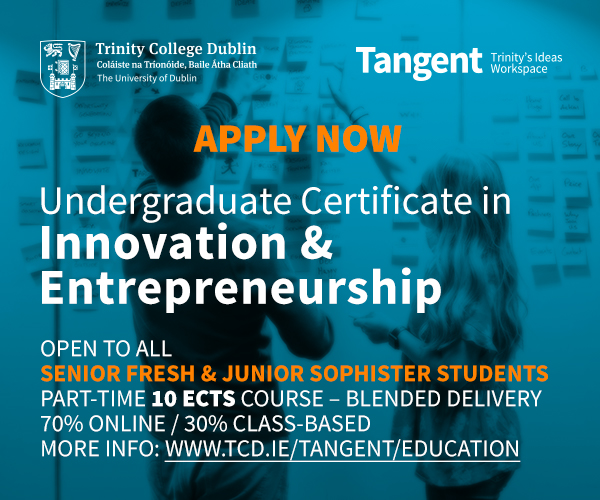 Chair's Note: Eleanor O'Mahony, who on Friday was announced as a candidate for the position of Editor of The University Times in the upcoming TCDSU elections, did not participate in discussions in relation to the final Editorial Notebook item.