Next Thursday will see the Golden Globe-nominated film Loving Vincent return to the big screen for a very special screening event in the National Gallery of Ireland, followed by a panel discussion and drinks reception. The in-depth discussion will feature speakers from the film, the gallery and the First Fortnight Festival, the organisation helping co-ordinate the event. First Fortnight is an exciting and innovative charity that aims to challenge prejudices and stigma surrounding mental health and mental illness through art and culture. Its mission is to dedicate the first fortnight of every year to deconstructing negative stereotypes and raising awareness around mental health issues and illnesses. The film and panel discussion will be followed by a drinks reception, which will take place in the suitably picturesque surroundings of the gallery's courtyard.
The film itself has already cemented its place as a critically lauded masterpiece of animation and movie magic. Loving Vincent explores the intriguing life and controversial death of legendary artist Vincent Van Gogh. Although the story is well known, this film totally reinvents its narrative. Van Gogh's story is told by his paintings and by the characters that inhabit them. This is no ordinary animated film – every frame has been painted by hand in the style of Van Gogh himself. Each sequence is enacted in the style of a different painting, thus bringing the life and work of the artist to audiences in an all-enveloping and immersive manner, the likes of which are unlikely to be offered by any other biographical film.
To add to Loving Vincent's stunning cinematography, it is thrilling to note that both performance and narrative were equally mastered and composited into this thoroughly delightful motion picture. The all-star cast holds a distinct level of Irish interest with well-known names such as Saoirse Ronan, Aidan Turner and Chris O'Dowd included in the stellar line-up.
ADVERTISEMENT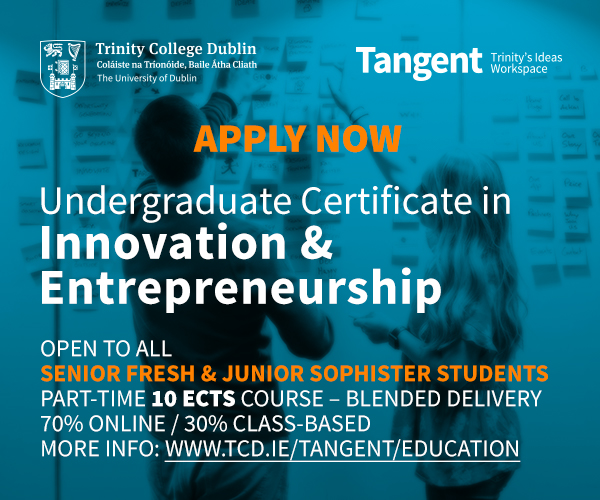 This promises to be an event that satisfies any film fan, art fan or indeed anyone in need of some cultural variety and a nice night out. Tickets for evening of social, cultural and artistic engagement are decidedly student-friendly, with prices ranging from €12 to €15. And adding to the joy of the film, all proceeds go towards a wonderful cause.