Another week, another batch of events lined up for your enjoyment. Why not give something new a go and learn how to debate competitively? Or how about practicing an old skill by playing a few board games while dusting off your Irish skills that haven't seen the light of day since the Leaving Cert?
Monday
Partaking in the Women's Open later this week? Or would you just like to improve your debating skills? The University Philosophical Society (the Phil) has organised a workshop to prepare you for the competition at 3pm in the Phil Conversation Room of the Graduates Memorial Building. Three of the Phil's best debaters will be leading a workshop and giving advice on how to get ahead in debating (be it judging or speaking), especially in the event organised by the Phil and the College Historical Society (Hist) just for women and all non-binary folk this Thursday.
Tuesday
Cumann Gaelach will be hosting an Oíche Chluichí Boird (board game night) for those looking to spend a cosy night in, have a bit of craic with some friends and play Scrabble, Monopoly and Cards Against Humanity (as gaeilge, of course) in Seomra na Gaeilge at 7pm on Tuesday evening.
ADVERTISEMENT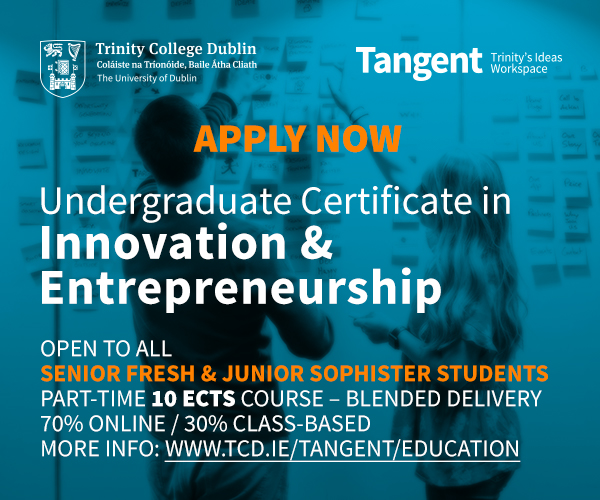 Wednesday
At 3pm in the Maxwell Theatre, Ibrahim Halawa and his lawyer, Darragh Mackin, will be speaking to DU Amnesty and Trinity FLAC. Halawa, just 21 years old and from Firhouse, spent the last four years of his life in an Egyptian prison. Halawa and his lawyer will be sharing their story about the imprisonment and eventual release that happened late last October after a lengthy legal battle.
At Medical Students for Choice's first event of the new year, Contraception Misconceptions: A Workshop, myths will be dispelled and students will learn about various forms of contraception with the help of Dr. Mary Short GP, a member of Doctors for Choice next Wednesday at 7pm in the TBSI.
Thursday
Join Europa at 12.15pm in room 3053 of the Arts Block in welcoming MEP Brian Hayes. Hayes is an Irish politician who has served as a Member of the European Parliament since 2014, where he is a member of the European People's Party. Hayes will be addressing Europa and speaking about his work in the Parliament, and there will be a Q&A afterwards.
At 6.30pm on Thursday evening, Trinity Law Society (Law Soc) will be hosting a careers evening in the Westin Dublin Hotel. Come along, meet with partners, trainees and graduate recruitment heads from a variety of firms from across Dublin to discuss applications, internships, graduate opportunities and your future career.