Fifty per cent of Trinity's part-time staff work outside their contracted hours, according to a new report.
The report, seen by The University Times and compiled by the Equality Office, found Trinity staff are consistently working beyond the scope of their paid, contracted hours.
Part-time, temporary work is on the rise in universities globally. Trade unions have become engaged in increasingly fraught battles with Irish universities in a bid to prevent the growth of casual and part-time work.
ADVERTISEMENT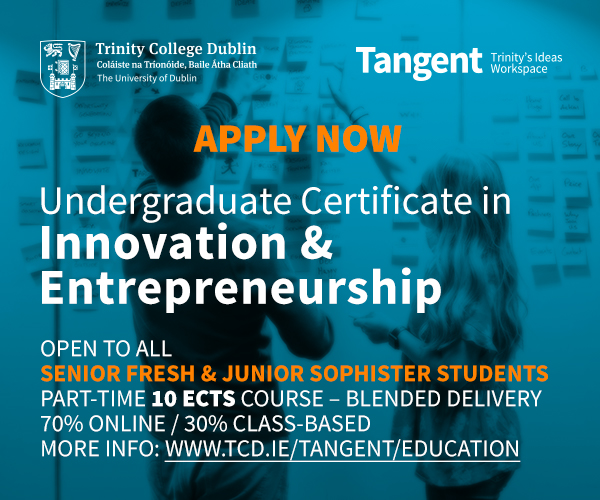 The report reveals the multitude of concerns about the impact of part-time work on staff. Forty-five per cent of part-time staff also felt that working part-time had a negative impact on their career, with 44 per cent feeling like they were expected to respond to contact from Trinity outside working hours.
With one-fifth of Trinity staff working part-time, women make up the majority of these contracts. This figure includes staff who work less than the standard number of full-time hours through job-sharing arrangements or simply because they cannot get enough hours to be considered full-time.
The most recent survey, which was carried out in April and May of 2017, was compiled by the Equality Office in response to 2016 report that revealed a host of issues, including the low uptake of paternity leave by male staff.
Although problems were cited by both male and female respondents, the higher proportion of women working part-time felt they were disproportionately impacted, with 24 per cent of female respondents indicating so compared to just 10 per cent of male respondents.
Sixty-one per cent of female respondents were working part-time because of family or caring commitments.
Male respondents were also more likely than female respondents to be working part-time because they couldn't get full-time work, with the figures standing at 36 per cent and 13 per cent respectively.
The survey shows that Trinity staff as a whole reflects traditional gender roles in relation to the household and family, with 26 per cent of female respondents compared to two per cent of male respondents fulfilling the primary caring role of dependents. Male respondents were also more likely to be the primary earner in the household with the figure standing at 49 per cent.
This means that women are disproportionately impacted by measures in relation to family leave and part-time work, whereas men are less likely to achieve a good work-life balance, according to the report.
A major concern among respondents was the belief that working part-time or taking family leave had a negative impact on career progression. Some respondents also referred to temporary contracts as a barrier to family formation, one of the issues stressed by trade unions.
Some respondents commented that family-related flexibility is unfair to other colleagues. The report recommended arranging cover for staff on leave, so that remaining staff do not have their workload increased as a result of others availing of their entitlements, as well as the introduction of actions that build team spirit within departments in order to "develop a culture of mutual recognition and solidarity".
Trinity will use the findings as part of the College's Gender Action Plan, such as allowing part-time staff to become tutors and fellows and the introduction of more rooms on campus for breastfeeding. These findings will also inform the detail of implementation, guiding prioritisation and allocation of resources within the Gender Action Plan.