The Trinity Endowment Fund, which grew to almost €180 million last year, is to undergo a major restructuring in how it manages its investments.
The change will see the fund move from low-yield bonds to investments in infrastructure and other types of assets. The review of the fund's portfolio will be undertaken once the College employs an independent investment adviser to oversee changes to its current structure. The news comes after Trinity decided to divest part of the fund from fossil fuels, following pressure from Fossil Fuel TCD.
The new structure will see Trinity getting rid of its holding in bonds, with money being diverted to vehicles for investing in international infrastructure, international property and other assets.
ADVERTISEMENT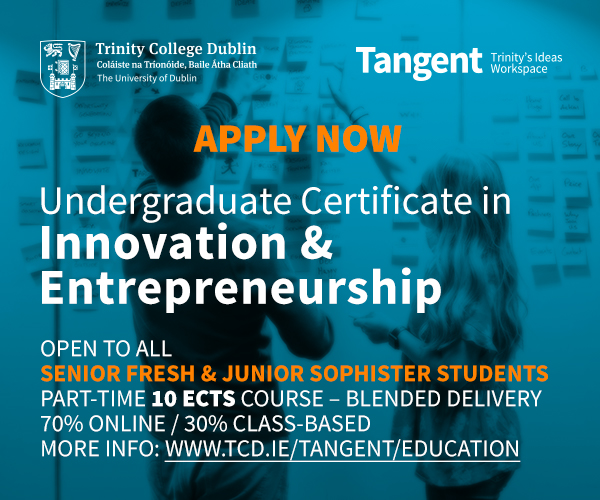 The fund has been scrutinised in recent years since it was revealed that there were investments in both the fossil fuels and arms industries. In 2016, following an extended campaign by students, €6.1 million was divested, although the €850,000 invested in the arms industry still remains.
Despite significant student interest in the fund in recent years, Trinity's Chief Financial Officer Ian Mathews said that they couldn't envisage student consultation on the investments going forward.
Speaking to the Irish Times Mathews said that the College has been looking at changing "for a long time".
"We've taken the view that we could create a new asset allocation and sell all our holdings in bonds", he explained.
According to Mathews, 65 per cent of all investments are in equities, which has been a growing change over recent years. He explained that the College is now ready to take "a little bit more risk" in the hopes of "getting a better return".
The investment will be broken down into €10 million for international infrastructure vehicles, €8 million for international property and €9 million for other assets.
The increased investment allocation in property assets would increase from 10 to 14 per cent in the medium term. Mathews explained that Trinity currently has units in Iput, an Irish commercial property investment firm, and that they would like to "diversify and maybe hold something international as we are very concentrated in Ireland and, in particular, Dublin 2 and Dublin 4".
With more than 400 individual endowments, all invested through units in a common investment scheme, the portfolio has been managed by Irish Life Investment Manager in recent years. Donations are given to the College which are then used to provide financial support to the university. The fund is 200 years old, with the money used for activities such as capital projects.