Dublin University Equestrian Club (DUEC) leapt to success this past weekend against University College Dublin (UCD) at their Colours equestrian event. The event took place at the Brennanstown Riding School in Kilmacanogue, County Wicklow on Sunday.
Trinity swept podium finishes in the dressage category, as first-year student Roisin Winters finished strongly to win the section. Trinity students Kate Gibney, Ciara Gilroy, Isabelle Odlum, and Octavia Van Smirren placed 2nd, 3rd, 4th, and 6th respectively.
In the show-jumping category, DUEC's Marcus Hayden placed 3rd, with Jack Hutchinson close behind in 4th.
ADVERTISEMENT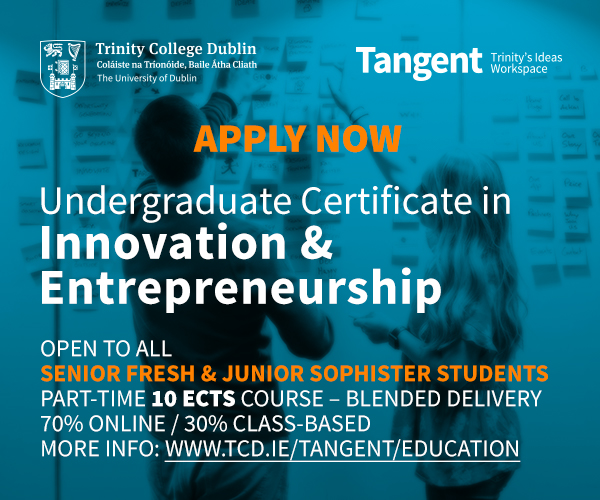 The equestrian club's next event takes place on March 3rd and 4th in Kilkenny at the Danville House Farm Equestrian Centre, where the team will compete in the annual intervarsities event. At last year's intervarsities in Belfast, DUEC were crowned best overall college, beating out University College Cork (UCC) and University College Dublin (UCD), both of whom travelled with over 30 competitors.
DUEC is affiliated with the Irish University Riding Clubs Association (IURCA). As a consequence, the club, captained by Sean Cassidy, compete in various inter-university competitions and intervarsity championships under the categories of tetrathlon, show-jumping, dressage, and prix caprilli. Riding lessons are also provided for members of all levels, including beginners.
The recent success of DUEC has been highlighted by national call-ups for several members. In October of last year, Susie Osborne competed in Switzerland in the Student Riding Nations Cup, followed a month later by Emma Kennedy and Robbie Kearns, who were also selected for the Irish Student Riders Squad. It was Kearns's second time being called up, after competing in Romania in the Student Riding Nations Cup last June.
Correction: 12:38, February 2nd, 2018
Due to incorrect information supplied by DU Equestrian, the winner of the dressage category, Roisin Winters, was incorrectly referred to as Roisin Watters.