There was heartbreak yesterday for Dublin University Ladies Association Football Club (DULAFC), as a strong Institute of Technology Blanchardstown (ITB) side ended their hopes of promotion to the premier division of the Colleges and Universities Football League. On a bitterly cold afternoon in College Park, the visitors, who have proved something of a bogey team for DULAFC in recent years, ran out 2-1 winners, extinguishing the Trinity side's hopes of qualification for the top tier of Irish inter-collegiate soccer.
DULAFC started strongly, with striker Sara McGeough showing promise when running at the ITB defence, while captain Áine Tucker was looking dangerous as she searched for space behind the visitors' defence. ITB, for their part, seemed nervous in the opening stages, with some simple mistakes almost allowing Trinity to take the early initiative.
However, Blanchardstown's players soon found their stride, as Natalia Campbell and Eleanor Ryan-Doyle sought to find their range with their testing long efforts warming the hands of DULAFC keeper, Nicole Hanley. Soon after, it was ITB who took the lead, when a rasping shot from the edge of the area by Campbell left Hanley with no chance.
ADVERTISEMENT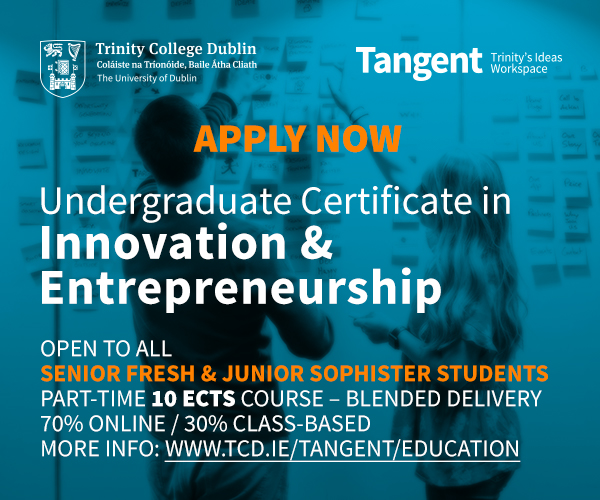 Despite taking an early advantage, ITB didn't let up. Campbell continued to look especially dangerous and she may have doubled her tally moments later, only to be prevented by Hanley, who pulled off a superb save, tapping the ball onto the bar. However, the away side soon doubled their advantage, midway through the first half. Intelligent play by Ryan-Doyle allowed Campbell to find space in behind the DULAFC defence, and she made no mistake in slotting the ball home for her second goal of the afternoon.
Finding themselves two behind, DULAFC rallied. Áine Tucker was working hard out wide, and was unlucky to be caught offside several times by an ITB defence that was playing a noticeably high line. DULAFC's players were eventually rewarded for their persistence on the brink of half-time, when McGeough took advantage of an error in the visitors' defence to slip in behind, before coolly passing the ball into the net to halve the deficit.
Reinvigorated, Trinity exploded from the traps early in the second half. Tucker almost equalised within seconds of the restart when she latched onto Catherine Marsh's perfectly delivered cross, but she saw her shot well blocked.
The pitch, which had been noticeably heavy underfoot at kick off, began to rapidly deteriorate midway through the second half, contributing to a lull in the game as both sides struggled to come to terms with the testing conditions. Nonetheless, as the contest entered its closing stages, ITB had numerous chances to secure their win, most notably when Ryan-Doyle was expertly played in behind the DULAFC defence by Seona Donnelly. However, DULAFC were let off the hook when she blazed her effort over the bar.
Moments later Ryan-Doyle almost found herself in again, but she was prevented by a tremendous tackle by Trinity midfielder Tara Coleman. The hosts, for their part, struggled to create any meaningful chances as the game petered out, and the visitors ultimately emerged deserving 2-1 winners.