Though Dublin may not be as famous for its pancakes as its Guinness, do not let this fool you. One only needs to cruise one's Instagram while slouched over in the Ussher to see Dublin's pancake game is strong. So when life gives you lemons this Pancake Tuesday, squeeze them over these top-class pancakes.
Metro Café Dublin, South William St
One would usually consider an all-day brunch menu to be the sole preserve of dingy pubs. Notions, be gone! We have found an exception. Enter stage right Metro's thick American-style pancakes served either by themselves or as part of a fry in "The Metro Special". If you leave Metro feeling like you had just enough to eat, you've done it wrong – expect to waddle out with the top button of your jeans open. Located close to Trinity, expect very good value and good coffee served from 8am to 5pm. I cannot do much better than that.
Póg, Bachelor's Walk
A store that really has made the most of Instagram to promote their photogenic food, Póg is equally well-known for its beautiful acai bowls as well as its stacks upon stacks of insta-worthy pancakes. Arch nemesis of our beloved Yogism in Georges Arcade, it serves up sweet, savoury or protein pancakes. Come for the Instagram, stay for the food.
ADVERTISEMENT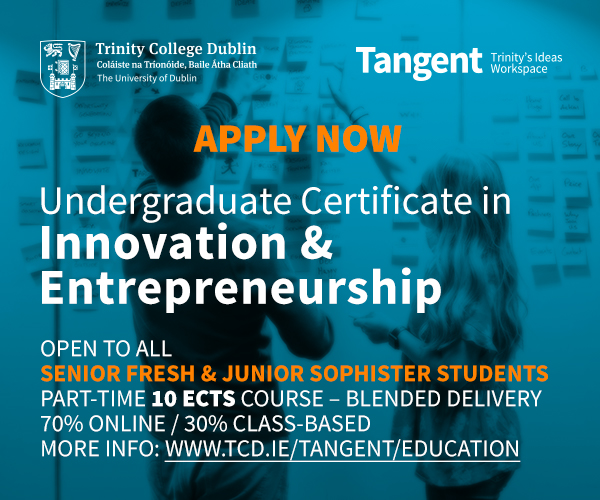 Andersons Café & Creperie, Carlingford Road, Drumcondra
Serving up the classic French crepe, Anderson's brings a touch of class to proceedings. No shop-bought pancake mix will achieve the perfection of their lemon, sugar and butter combo, so do not waste your time trying to get yourself to Andersons now. If you prefer more savoury than sweet, opt for the Irish Breakfast Gallete, which is a savoury pancake. Made from buckwheat flour, it gives the pancake a fuller, grainy texture and flavour. It is made using purely artisan Irish products.
The Grind Coffee House, Howth
Kill two birds with one stone at The Grind. Your parents will be impressed, touched even, at your choice of Howth as the venue for your rendezvous. You, on the other hand, will suffer through the probing, concerned questions for the sake of the promised pancakes. It's all about compromise, people. They also boast the title of the Best Coffee in Dublin 2016.
Isabella's Gelateria & Cafe, Rathmines
If the thought of being gooey and romantic for Valentine's Day this coming Wednesday makes you physically break out in a rash, Isabella's in Rathmines could be the one for you. The cute, kitsch cafe has a relaxing atmosphere and friendly staff, making it the perfect location for a date. Located on the Trinity Hall side of the Swan Centre, Isabella's serves up both the American-style pancakes and the traditional crepe. Though you may be waiting a while for your pancakes, trust me, it will be worth the wait. Choose from a decent selection of toppings and any drink on their menu for a bargain of €6.