There is perhaps no society in College that is growing at a faster rate than that of Trinity Indian Society (Indian Soc). At least that is what Aditya Garg, a committee member of Indian Soc, tells The University Times. "I've seen it grow at an incredible rate", notes Garg, a third-year BESS student who joined the society in his first year at the college. "In my first year there was maybe 20 to 30 people at Diwali [the Hindu festival of lights, celebrated every autumn] and this year we're clocking close to 400. We had House 6 to 7 literally jam packed. We couldn't move. We had to ask people to leave because it was so crowded."
Indeed, the Indian population of the college is one of the largest and fastest-growing international communities on campus. In an email statement, the Vice-Provost of Global Relations, Juliette Hussey, said that the proportion of Indian students applying and being accepted by the College has increased by 417 per cent since 2012. Speaking to The University Times, Hussey attributes this to the development of "a new suite of postgraduate programmes" developed by the Business School in the last two years. As well as that, the new master's in computer science has also been particularly popular with students from India.
Ireland has become a particularly attractive destination for Indian students at postgraduate level in light of recent world events, such as the election of Donald Trump and Brexit. "I think a lot of people have faced racism in America recently… that clearly does create sort of a security concern for parents who are sending their kids abroad", explains Garg. "The other big [reason] is just the UK is not allowing Indian students to work further." In contrast to the UK's policy of allowing international students to stay and work for three months after graduation, Ireland recently doubled the duration international students may stay after graduation to a full two years.
ADVERTISEMENT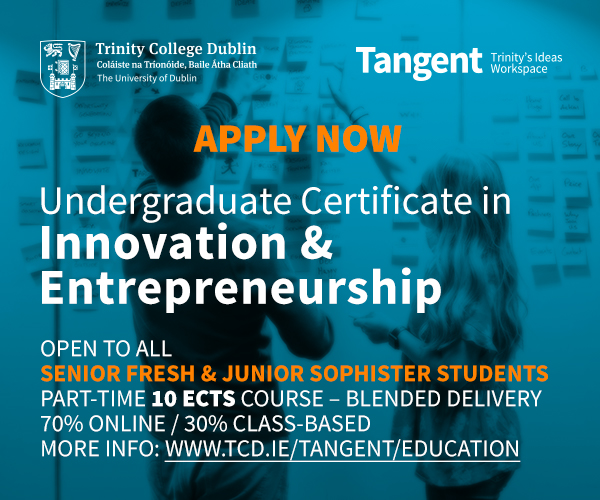 I want to do something worthy with the money they are putting on me. There's less time and more pressure here
Rateeka Johari, a postgraduate immunology student in Trinity, hadn't considered Ireland before the events of 2016 – her plan had always been to study in the US. Her attention, however, was drawn to Ireland's pharmaceutical industry in particular – Ireland boasts the European headquarters of major pharmaceutical companies, which would align well with Johari's career plans. "There are employers here", she remarks. "It's just easier. And also Trinity has a fantastic reputation."
It's a theme that is recurrent among all Indian students across all disciplines who spoke to The University Times. "I think what students look at is job prospects. As well as the institution they will be studying at here, they also look after graduating at what the jobs are like", says Shruti Mahajan, who is studying for a master's degree in finance. Ultimately, international students need to see a return on the large investment they make coming to Trinity and Ireland to study. Fees, rent and living costs in the city are all extremely high compared to some other options. "The international student fee is not a small amount", remarks Garg, "so people do want to recover that amount afterwards".
Competition for both university places and jobs is fierce in India, another push factor for many of those coming to Ireland and Trinity to study. "It's a very tough competition there to get into a good university", says Pranjal Bathla, a third-year undergraduate mechanical engineering student, who came to Ireland with 39 classmates as part of Trinity's exchange programme with Thapar University in the Punjab region of India. He studied the first two years of his undergraduate degree in Thapar and will finish his final two years in Trinity – he'll ultimately be awarded a degree from Trinity. "More than a million students are taking engineering every year and there aren't that many jobs. So foreign universities are kind of an escape from that struggle."
The financial burden of education abroad and the cultural problems of integration in joining half-way through a course frustrates Bathla. "Sometimes I wonder if it's worth it", he says ruefully. "I've so much of a burden because of my parents putting so much money into me. I want to do something worthy with the money they are putting on me. There's less time and more pressure here."
Integration is one of the greatest hurdles. On a personal level, the flaw in the Thapar scheme is the loneliness students can encounter when they arrive new in an already-established course group. "When you arrive to a new place, you don't really have anyone to talk to. No friends, nothing", says Bathla. "If I had come here in first year, maybe things would have been different. But in the middle of third year it's hard. Integration is the most difficult thing definitely – I don't really drink. And that's the main thing that people use to socialise in Ireland. They drink so much."
It was so interesting to see them enjoying Indian music even though they don't understand it
The drinking culture in Ireland is a major source of culture shock for many Indian students arriving to the College. "If you want to talk, you want to meet people, in Ireland, you have to go for pints", explains Madhav Bhargav, the Vice-President of the Graduates Students Union (GSU).
"There is a culture shock coming from an Eastern country to a Western country", says Bhargav, going on to outline the ways in which the GSU hopes to help students with deal with culture shock in a number of ways – providing non-alcoholic events to meet friends and socialise is just one initiative. They can also provide students with information on where to buy Indian food, socialise with fellow Indian students and stay in touch with Indian culture.
With the expanding Indian student population comes the increasingly active Indian Soc – a resource for Indian students, but also a way to spread an awareness of Indian culture on campus for people of all backgrounds. Holi has become one of the biggest events of the student calendar, and Garg talks excitedly about the way in which Trinity students, regardless of nationality, are keen to experience Indian culture. The Diwali festival in October in particular saw students from all nationalities participate. "It was so interesting to see them enjoying Indian music even though they don't understand it", Garg notes. "Indian music is good craic", he adds.
It's a welcome cultural exchange, as adapting to a new environment isn't easy – even food requires adjustment. The different university systems mean that many Indian students have never cooked for themselves before arriving, as most Indian universities provide meals. "Oh my God, we have to cook our own food! That's the worst part", remarks Bathla. "In India…you don't have to cook yourself. And when I came here, all I could think of was what do I need to cook next? What do I need for tomorrow? What groceries do I need? It's so much extra pressure." Bhargav often encounters students in the GSU who feel that the food in the Buttery doesn't cater to them. "People coming here from other cultures where non-vegetarian is not as popular as Ireland are like 'what do we eat?' I think if services like the Buttery [had] more vegetarian options… that would be fantastic – if Trinity is coming towards a global university, they need to be sensitive of these small intricacies like this."
The university system also causes distress among students. Savleen Kour, a postgraduate finance student, says that her course "felt like torture…it was very difficult, very challenging". Bhargav says that, as most Indian students are studying at postgraduate level, the challenge of transitioning from undergraduate level to postgraduate research, combined with the shock of a new culture can seem overwhelming: "In India you can get spoonfed – everything you have to do is done by professors… as a master's student you need to be more independent in trying to do your own work. So that is also something that really stresses out a lot of international students."
The adjustment period of such a change naturally varies from student to student. Resources such as Indian Soc and the GSU help with such adjustments, providing familiar events and music to overcome homesickness and introduce an element of Indian culture on campus. Although cultural differences may make integration into Irish circles challenging, most students are happy with their decision. Many remark on an open exchange of Irish and Indian cultures with interested Irish housemates or classmates, and comment on the eagerness of Irish people to introduce them to their history and culture – sometimes, in exchange for a cooking lesson.