As campaign pages begin to flood our Facebook notifications and the Arts Block starts to become strangely congested for a building that houses that portion of the student population with a notoriously ambivalent attitude towards attendance, certain buzzwords will become inescapable. "Accommodation", "accessibility" and "microwaves" remain popular stock phrases of the election vernacular, but recent years have seen the emergence of a new addition to the language of campaigning.
Activism is inextricably linked with the Trinity College Dublin Students' Union (TCDSU), sabbatical officers of the past having forged out a reputation for spearheading movements and driving them into national consciousness. But the diverse and exciting array of student-led campaign groups currently operating on campus evidences the notion that activism is not confined to House Six, and this year's hopeful candidates should be taking note.
Races last year were won and lost based on candidates' commitment to engaging with student-led campaigns, and the Strike for Repeal movement enjoyed particular prominence on manifestos. With a referendum on the matter pending in May, it is expected that the eighth amendment will remain central to the conversation about student activist campaigns.
ADVERTISEMENT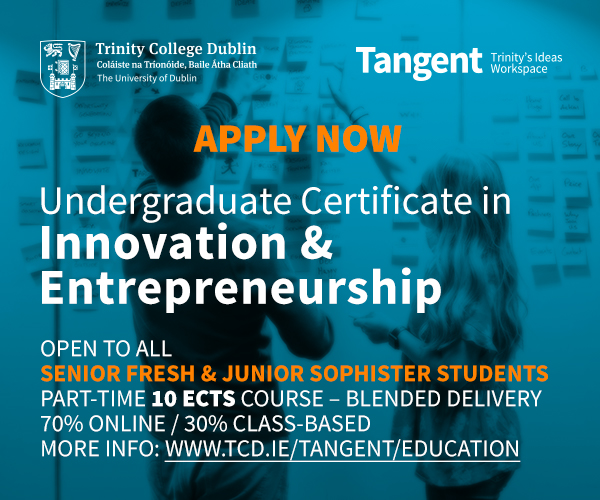 "Every candidate should now go and google what the eighth amendment says", Sadhbh Sheeran of Strike for Repeal told The University Times. "Every candidate should have a notion about what this referendum is going to be about." Though the focus of the campaign will change depending on the outcome of the public vote, candidates still need to be abreast of the intricacies of what legalising abortion for the first twelve weeks of pregnancy may mean for the student population at large.
"Almost every student in Trinity has lived only with the eighth amendment, most us having been born after 1983", Sheeran continued. "Therefore abortion, while we all know so much about it, we actually don't know anything about it." Supporting students in their navigation of this drastically altered landscape of reproductive rights is going to be an essential element of the new union's responsibility to its members, she believes. "In order to get themselves to that point, they need to know the referendum inside out as it comes to office."
If being knowledgeable about the aims and achievements of Trinity's student-led campaigns is important, candidate involvement with the groups is paramount. Caitriona de Burka, a member of the TCD Plastics Solutions group, acknowledged that "we don't think anybody has to commit to hours upon hours a week. But to have somebody who just wanted to actively engage with us, whether it be by coming along to the meetings, helping out with organisation and even promoting the issues to students. All of those things would be fantastic".
However, speaking to The University Times on behalf of Aramark Off Our Campus, Jessie Dolliver admitted that candidates seeking to capitalise on the popularity of the movement without having previously engaged with the committee, will be greeted with skepticism. "It's kind of an inside joke in the meetings. You start getting all these messages from candidates you've never spoken to before asking when the next protest is and if they can come along. You know that it's only because elections are coming up and they want to put in a good performance."
Yet, the saying that "all publicity is good publicity" still rings true during election period, and Dolliver believes that "regardless of what their motivations are, so long as they're participating and contributing to the campaign, it's alright with us. We don't see the downside to it". De Burka echoed this sentiment, stating that "any kind of small amount of interest does project itself into a much wider ripple effect. Any time a candidate for the students' union elections says something positive about our campaign and that they want to support it, that really encourages us. We see it as a really positive thing".
With Strike for Repeal, TCD Plastics Solutions and Aramark Off Our Campus all reaching pivotal points in their respective campaigns, they will be reliant on the support of an engaged and informed union. "You're not necessarily expected to pioneer or jump in and lead every campaign", Sheeran told The University Times. Questioning the movements, she said, engaging with them critically is vital to their success. "In order for that to be an effective piece of advocacy, it needs to have been really tested and that needs to be a position the officers will take."
Candidates must tread carefully, however, to avoid popularising campaigns to the extent that students become alienated. Speaking for Aramark Off Our Campus, Dolliver admitted to being "a little bit worried about the campaign becoming too much of a hot topic" during the elections. Expressing that the campaign was "fundamentally for the science students", she explained that "generally we don't have a very good relationship with the students' union. There is a bit of a disconnect between science students and the union and I'm worried that will become enhanced during the elections".
Those running for sabbatical roles are aware of the increasing prominence of Trinity's student-led campaigns. They must remember, though, according to Sheeran, that the students spearheading these movements are extremely competent and "hella good at what they do". "We may not hold formal positions but we are very capable and people are doing great things around college", she concluded.
These students expect informed answers when taking to task this year's batch of election hopefuls at hustings. Strike for Repeal, TCD Plastics Solutions and Aramark Off Our Campus expect and deserve the support of the candidates who have mentioned their campaigns on their manifestos. They must stay committed to the values of the TCDSU. "Challenge the status quo, be creative and show determination and push people to really achieve what they can", Sheeran advised candidates. "There's so much potential."