Niall Harty has been issued a minor strike and Sean Ryan has been fined for breaching the rules of the Trinity College Dublin Students' Union (TCDSU) elections.
Harty's minor strike is the most serious penalty for a rule infringement so far. The campaigns begin this evening after Dining Hall Hustings.
The Electoral Commission decided at a meeting this afternoon to issue Harty with a minor strike. As part of being issued a strike he will not be allowed to have any online presence between 9am and 9pm tomorrow.
ADVERTISEMENT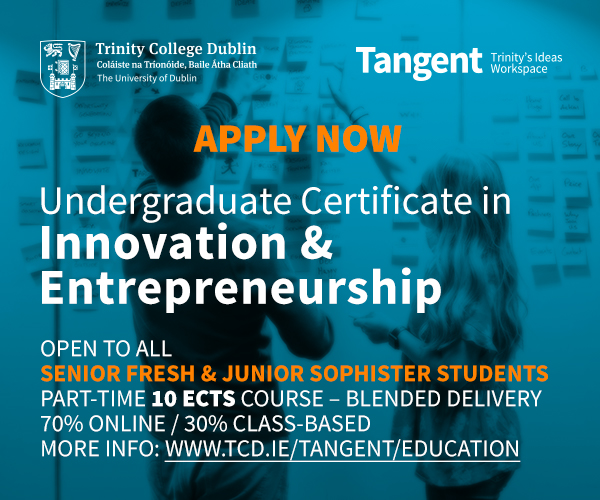 Harty is one of three candidates running for the position of Communications and Marketing Officer of TCDSU.
In an email statement to The University Times, Harty said: "Our online accounts were created to match the links on our printed material. While the Facebook algorithm prompted users to like the page, no effort was made by the campaign team to initiate support from individuals and no posts were made. This does not seem to constitute pre-campaigning."
"This was considered 'having the pages live' however we feel this is a very broad definition of the term as there was no live activity", he said.
Ryan is one of four candidates running for the role of President of TCDSU. No strikes were issued to Ryan but he will not be allowed to campaign on social media or have have a live campaign Facebook page between 12pm and 3pm . Seven t-shirts will also be confiscated for all of tomorrow, the first day of campaigning.
In a statement sent by text message to The University Times, Ryan said: "A volunteer accidentally shared a doodle into a small group last week, when they realised the mistake they deleted the post as quickly as they could. I've since met with the EC and we've come to a satisfactory conclusion for all involved."
Ryan, a fourth-year law student, is the second presidential candidate to be sanctioned by the Electoral Commission after fellow presidential candidate Paul Molloy was penalised by the Electoral Commision for breaking a similar rule two weeks ago. Five t-shirts and 500 manifestos will be withheld from Molloy for the first day of campaigning, after a member of his campaign team posted in a class group page on Facebook about his running for president.
The rules for candidates and their campaigns are set out in schedule three of TCDSU's constitution. Where a candidate breaches one of those rules the Electoral Commission will decide whether to issue a strike. Under these rules three minor rule breaches or two major rule breaks will result in the candidate being struck from the ballot.