Paraic McLean has been elected Communications and Marketing Officer of Trinity College Dublin Students' Union (TCDSU) after a recount with 44.4 per cent of the vote.
With Rynne removed after the first count, securing just 22.9 per cent of the vote, candidates were forced to wait after neither reached the quota after the second count and a recount was called.
On the final count, McLean won with 1,531 votes.
ADVERTISEMENT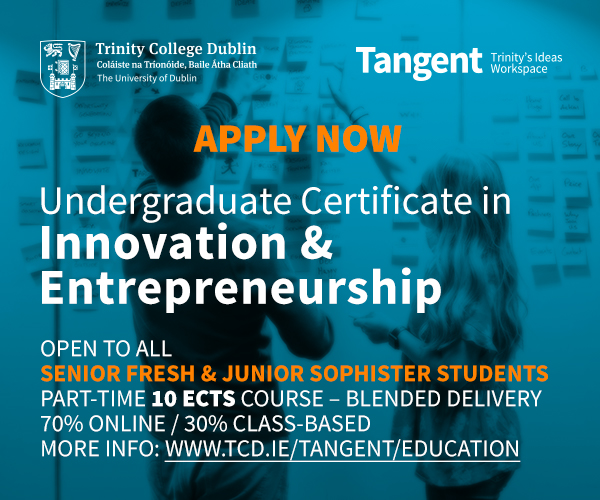 McLean becomes the union's fourth ever Communications and Marketing Officer since the role of Communications Officer and Editor of The University Times was split into two positions in 2015.
A poll of 1,060 students, conducted by The University Times last week, predicted that McLean would be elected with 45.2 per cent of the vote. Last year, a quiet election season saw incumbent Officer Úna Harty elected in an uncontested race with 89 per cent of the vote.
McLean, a fourth-year drama and theatre studies student ran on a platform of encouraging engagement with the union, stressing the need to "illuminate" TCDSU. In a race that often became focused on the need for outside perspectives, McLean fervently defended his union experience throughout.
In an interview with The University Times during the election, McLean said that "the SU should engage with what the largest student body wants". He pledged to reach out to "students who just don't care about politics" by giving the union a greater online presence and presenting union material in terms that are easier to understand.
McLean currently serves as Technical Manager of DU Players and has previously held the roles of PRO of the Ents Committee and Lighting Designer at the Samuel Beckett theatre.
This year's race saw McLean's opponents run on something of an anti-union platform, with Harty's slogan of "don't back a hack" and Rynne's frequent criticisms of TCDSU dominating discussion around the campaign.