Eleanor O'Mahony has been elected as the next Editor of The University Times, receiving 58.5 per cent of the vote. O'Mahony was elected on the first count.
In the first ever contested election for Editor, O'Mahony defeated sole opponent Michael McDermott to the position. A poll of 1,060 students conducted by The University Times last week predicted that O'Mahony would win on the first count with 63.7 per cent of the vote.
O'Mahony is the fourth independently elected editor of The University Times. She is the tenth editor of the paper, and made celebrating the paper's 10th anniversary a central point of her campaign. O'Mahony, one of only two women running in this year's TCDSU elections, is the third woman to hold the position since Leanna Byrne in 2013.
ADVERTISEMENT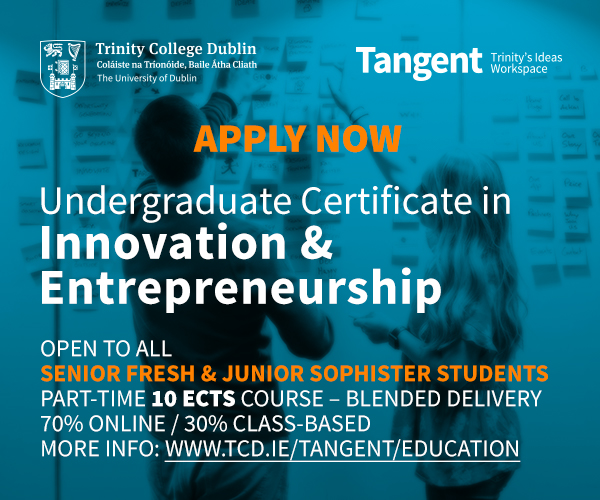 She also plans to establish a "creative" section to the newspaper, as part of her commitment to introducing more multimedia content into the newspaper next year.
McDermott, who also ran in the presidential race, was a joke candidate. When quizzed about his plans for the paper, he said he would seek to implement more coverage of Spiderman.
Incumbent Editor Dominic McGrath said that O'Mahony was an "incredible journalist who deserved the role of Editor".
"I look forward to seeing what she can achieve in The University Times", he said. McGrath, who ran uncontested, was elected with 86.8 per cent of the vote.