The Pav acted as the venue for the launch of the Sigerson Cup Weekend. Representatives from Electric Ireland, the championship's sponsor, and Bank of Ireland, Trinity's main sporting partner, were present alongside many guests and Trinity Sport staff. Excitement was evident as the Sigerson Cup was once again present on Trinity turf, having not been held in the hands of a Trinity player since 1991.
Trinity's GAA Development Officer, Conor Laverty, began proceedings by welcoming everyone to the launch, in particular the captains of University College Dublin (UCD) and NUI Galway, Eoin Murchen and Damien Comer, who will be competing in the headliner in Santry. After plenty of jokes, with Laverty comparing himself to the two well-built captains, he thanked Trinity Sport, who he said would always provide "the support we need", which included putting in the bid to host the prestigious event. He also offered his appreciation to Gerry Tully from Higher Education GAA, as well as Pat Blake of the Pat Blake Group, a big supporter of Trinity GAA.
Head of Trinity Sport, Michelle Tanner, took to the floor to give her thanks to the important figures present. She first complimented Laverty, who she said really did "epitomise everything we do". Tanner emphasised how Trinity Sport were "very serious about promoting Gaelic Games in the college alongside the other focus sports" and was positive that Trinity would be in contention for the trophy in the next few years. She also expressed her gratitude to the students who dedicated themselves to their college sport.
ADVERTISEMENT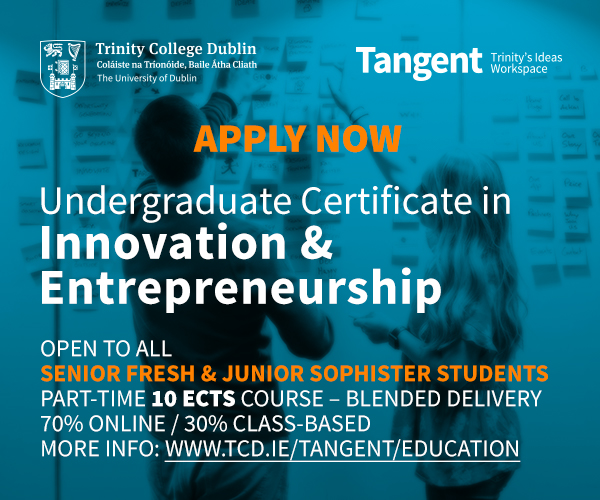 Representatives from both Bank of Ireland and Electric Ireland spoke briefly as well, both commenting on how they were really looking forward to the weekend and delighted to be involved in the promotion of the competition.
Finally, Tully stood up and also gave thanks to all those present, with Laverty again getting praise for offering the "excellent facilities" in Santry as the venue for the championship games. Credit was given to the sponsors for their "innovative marketing" in promoting the competition. Tully mentioned how the excitement around the games extended much further than imagined, with a combined colleges team from New York partaking in Corn na Mac Léinn. He likened their enthusiasm to that normally reserved for the Super Bowl. Reference was made to the exciting semi-finals played by both University College Dublin (UCD) and NUI Galway, which Tully referred to as "culminating in an excellent Sigerson final".
With big crowds expected to venture out to Santry Avenue, Laverty closed by looking forward to a "fantastic feast of football". Kick off is at 3pm.