It's a familiar pattern. People poke out of doors in pyjamas, candidates often search for a pre-drinks to interrupt and campaign teams pound the corridors knocking on doors.
Campaigning in Trinity Hall is a strange dynamic. In many respects, it's as close as Trinity gets to a normal electoral constituency, forcing candidates to go door-to-door in a bid to get votes.
And like any local constituency, it has its quirks. Irish-speaking candidates rush to the Scéim to win their votes, while others fondly reminisce over doorsteps about the good times spent in the small or big courtyard.
ADVERTISEMENT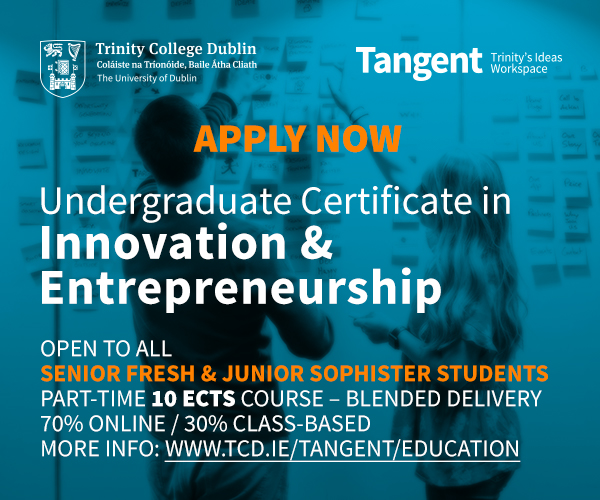 Walk around long enough and you might hear the familiar complaint of "no one's knocked on my door yet", as residents of some of the more out-of-reach houses wonder aloud about where all the candidates are.
On a cold Monday night, there isn't much of an atmosphere in Halls
And while that might be true, most candidates will load up a taxi or a Luas with manifestos and flyers and make their way out to Rathmines in a bid to get those precious first-year votes. Halls hustings, with the added incentive of free pizza, is always the beginning of the end of TCDSU elections campaigns and the last opportunity candidates have to impress.
If it's often a rather underwhelming experience, packed with campaign teams rather than first years, it hasn't been devoid of drama in recent years. Three years ago, Lynn Ruane was challenged by a member of the crowd as to where she would live if elected, whether it was possible to live on campus with her two children, and whether or not her parenting would be affected by the responsibility of the role. The questioner, who was wearing a t-shirt belonging to the campaign of fellow candidate Conor O'Meara, seemed to suggest that Ruane might struggle to combine both duties.
In previous years, candidates have come out fighting in Halls, whether responding to polling results or built up antagonisms. Halls was also the scene of one of the more memorable TCDSU election stories, when The University Times reported that one entertainments candidate had been trading cans for votes. Shane De Rís, who's now running for TCDSU president, was in charge of the Trinity Hall JCR during that period. At the time, he refused to comment in depth on an incident that caused a frenzy online.
For those less familiar with Trinity Hall, it's a massive accommodation complex in Dartry, home to over 1,000 students. For most candidates, a successful election involves a trip out at least once, with many promising to bridge the disconnect between residents and the College campus. Of course, it's also the case that Halls is a breeding ground itself for presidential contenders. O'Meara, who ran unsuccessfully against Ruane, was a former JCR President, while De Rís, who's running for president this year, was president two years ago.
We went out to Halls on Monday night to get a sense of how the campaign works – and whether it's actually important.
Candidates have moaned this week about their inability to get to Halls, blaming late hustings. But last Monday night, a few candidates – Sean Ryan, Aimee Connolly, De Rís and James Cunningham – made the trip out.
On a cold Monday night, there isn't much of an atmosphere in Halls. While you're likely to find someone in Halls heading out any given evening, there wasn't much to see except for stray students wandering across the courtyard and eager campaign teams waiting around outside the Canteen.
Follow De Rís around long enough and a pattern emerges. He knocks on a door, he waits and, once a face emerges, it's: "My name is Shane De Rís and I'm running for SU President". Give it about 30 seconds and he'll ask about Halls: do you use Oldham Library? What do you think of the place?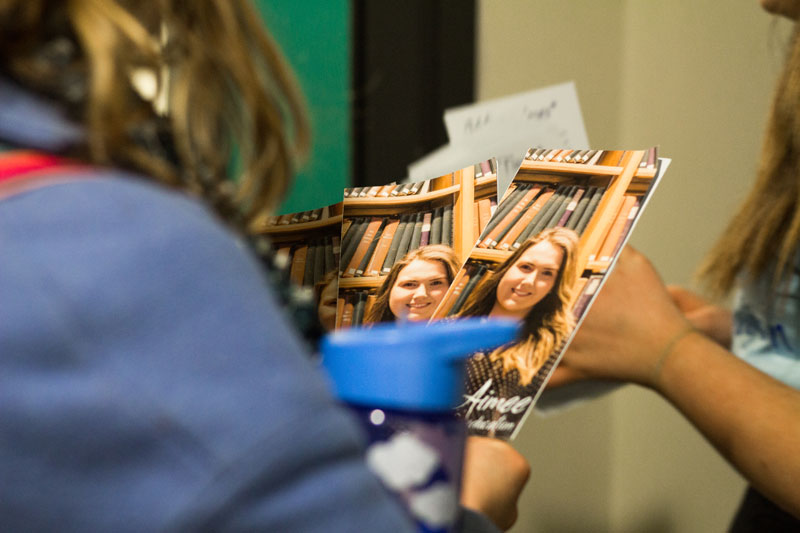 It's a not-so-subtle segue into his time as JCR President. But, in fairness to him, most residents stop and listen – some even seem impressed. After following him out on the first night, De Rís was the first candidate to knock on their doors.
As soon as we meet, just outside House 89, De Rís begins to gush about Halls. "I know Halls like the back of my hand. I know how Halls works. He checks if I'm recording. "Halls as an entity kind of stays the same. People change every year but it's always a community."
He's not wrong. For thousands of students, Halls is their first experience of college life – the ups and downs, the freedoms and the campus politics. And many a future JCR president cut their teeth campaigning in the TCDSU elections.
But, if it's like a constituency, there's something unfiltered about it. One former candidate tells me about a time he and his campaign team knocked on a door and were immediately invited in by a disembodied female voice from a bedroom down the corridor.
The candidate had to politely whisper down the corridor that she'd got the wrong guy. Those kinds of stories abound – and it's certainly the case people are remarkably casual about inviting you in.
It's not long before we stumble across a pre-drinks. Six or seven medicine students, mostly guys, are drinking cans in a brightly lit apartment. "We were just talking about you today", they tell De Rís.
"So where are you going out?" De Rís asks to laughter. Seems like a good start.
De Rís speaks well and is confident. And while it might be somewhat cultivated, he does seem genuinely passionate about Halls. "I was President of Halls here in second year and I got stuff done."
"How do you feel about the students' unions involvement in the repeal campaign?" Somewhat surprisingly, the question only comes up once in the 40 minutes or so I follow De Rís. "That was a democratic decision by the student body", he says, "but the SU needs to work harder to show that despite this being one aspect of the SU, there's also improved student spaces and representing you on College committees".
Speaking to The University Times, first-year student Harry Hogan says De Rís was the first person to knock on his door. "There's a saying in politics: the one who calls is the one who gets the votes."
He's not wrong, even if plenty of candidates missed their opportunity to head out and canvass on Monday night.
Next, we bump into some nursing students, one of whom is from Prague. Another guy's face emerges from a door, but quickly retreats once he sees the brightly coloured t-shirt. De Rís, they say, is the third person who's come trying to get their vote. "I was the only one to open, all three times."
Gina Dennehy and Méabh Lennon seemed somewhat impressed by De Rís. "One group of people came to advocate someone for Welfare, another for SU President position. Someone read through the leaflet and it said nothing about the guy", they tell me.
The range of courses and people you meet is what's impressive about Halls. In the same way a local councillor might have to canvass the old baby boomer couple who lives next door to the young family with kids, candidates need to be as fluent in the issues facing nurses on placement in Tallaght as well as BESS student who has too much time to kill.
There's a saying in politics: the one who calls is the one who gets the votes
In one building we went to, it was full of medicine students, while another was full of nurses. For each candidate, it's a test of door-to-door charisma and, considering the copious stairs in Halls, energy.
But campaigning in Halls good barometer for an election that can sometimes feel like it bypasses ordinary students. Connolly, running uncontested for the position of TCDSU Education Officer, tells The University Times that she's been chatting about the Trinity Education Project and the preferendum on supplemental fees.
Many people, she said, know the drill. "Tell me your spiel", she says, is a common response. Candidates, many of whom are third year or older, seem to enjoy returning to what is, for many, an old haunt. "I don't know many first years myself, being a fourth year", Connolly says, so it's good to get back and talk to younger students, many of whom seem puzzled about why she's campaigning at all, considering she's uncontested.
If Connolly was pitching education issues to her audience, the presidential candidates seemed to be appealing to a Halls demographic. "Where are you going to live next year?", De Rís asked a group of unperturbed looking students. When they didn't answer, he pushed his promises on accommodation and the union's advisory service.
Trinity has vacillated between starting a new accommodation project in Halls in recent years. As College seems to be moving towards knocking Cunningham House and starting again, we might see the population in Trinity Hall swell and grow. And with a passive population of students to pitch to, don't expect candidates to stop making the pilgrimage.