Despite spending most of the last Trinity College Dublin Students' Union (TCDSU) council discussing the issue of supplemental fees, hustings tonight for the upcoming preferendum saw only one campaign group speaking on the issue.
In January's TCDSU council, many of the motions and discussion items were delayed due to the large amount of discussion about the preferendum, with many upset at the prospect of being charged for supplemental exams.
Speaking on behalf of "Option 2 is Best for You", Laura Beston explained that they didn't want students to be seen as "cash cows". Introducing supplemental fees, she said, would set an "intolerable precedent" for the College going forward. Pointing to other issues that are in need of reform, like the appeals process, she said that this was the "opposite way to deal with it". Beston was the only person who came forward to manage a campaign.
ADVERTISEMENT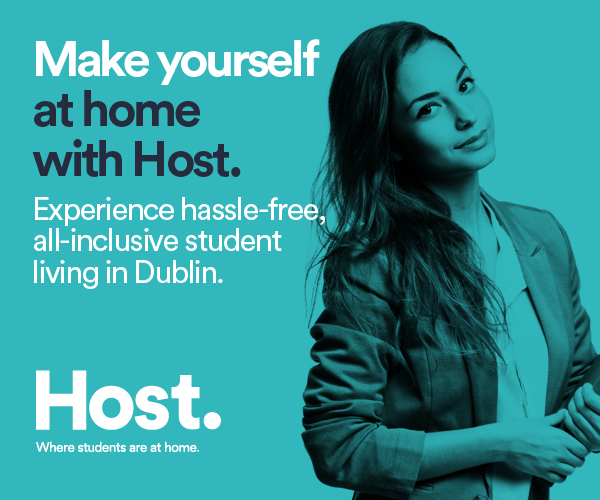 Answering a question from the crowd on why the group chose option two instead of option three – both are quite similar – Beston explained that the third option didn't mention a cap and they were "slightly wary" of this. "It was literally the smallest difference", she said.
With five options, the preferendum proved controversial at past councils yet tonight it only inspired a few minutes of discussion. Of the options, the first states that the union should "support the introduction of supplemental exam fees, providing that modular billing and a cap are introduced".
The second option states that "TCDSU should not support the introduction of supplemental exam fees, regardless of a cap or the introduction of modular billing".
The third option states that the union "should not support the introduction of supplemental fees but should advocate for modular billing".
The fourth option states that "TCDSU oppose both the introduction of supplemental exam fees and of modular billing".
The final option states that "TCDSU adopt a stance to support the introduction of supplemental fees".
Speaking at council in January, Vice-Provost Chris Morash defended the College's proposed fee for supplemental exams. He said that College was not looking to make more money: "We're looking to be cost-neutral. We're looking at a way to be fair and cost-neutral."
Trinity is currently the only college in the country that does not charge any fees for taking supplemental examinations. The rate of €230 per exam that was originally suggested was proposed to bring College in line with the current system in University College Dublin (UCD). However, that was rejected outright by TCDSU President, Kevin Keane, who called the suggestion "unconscionable" in an email statement to The University Times previously.
The amount charged by other universities varies widely across the country, with some universities charging students per exam repeated, while others charge a flat rate regardless of the number of exams taken. NUI Galway charges students €295 irrespective of the number of repeat exams taken, while NUI Maynooth charges €10 per credit, with a minimum charge of €50 and a maximum of €280. At present, University College Cork (UCC) is the cheapest university in Ireland in which to repeat exams, with a charge of €35 per five-credit module, and an overall cap of €245.
Morash said that the Finance Committee is in favour of charging a rate of €200 per exam. He said that Trinity would be looking at a cap of five modules you can repeat, which would mean a maximum of €1,000 could be charged by College.
Morash also assured that students who are exempt from paying fees currently would still be exempt from repeat module fees.
At the time, Morash's explanations were met with strident opposition from both sabbatical officers and members of Council, with President Kevin Keane calling for the introduction of a cap, whereby students who fail multiple exams would be required to pay no more than a fixed amount. This was something he described as "absolutely vital". Likewise, there was little sympathy for Morash's insistence on Trinity's precarious financial position. Indeed, most students were worried about the pressure such fees would place on students and queried the value of the fee altogether.