Why does Trinity do so well in securing research funding? At first glance, one would not imagine this to be a terribly nuanced question. Trinity is fortunate enough to host some of the world's scientific leaders, and with great people, great funding usually follows. But is it really that simple?
Examples of Trinity's success in securing competitive grants are not hard to come by. The college was ranked first in Ireland last year for securing funding from Horizon 2020, putting Trinity 19th out of 1,337 educational establishments for securing Horizon 2020 Funding overall. Horizon 2020 is the EU funding initiative running from 2014 to 2020, with a budget of over €70 billion across the seven years. In addition to that, last November, Trinity received two out of five European Research Council grants and nine out of 26 Science Foundation Ireland (SFI) investigator awards went to Trinity in 2017.
One needs to ask though: where do these researchers come from? The best researchers acknowledge that they are not necessarily the experts at writing grants and securing funding. Funders increasingly look beyond the science, in search of obvious impact and clear implementation plans. Therefore, College's success is due in a large part to the work done by Doris Alexander and her team in the Trinity Research Development Office. The team works with researchers, funders, university partners and industry to add value to applications and shape funding systems. Alexander believes that by working with funders to design a system that meets the demands of researchers is the way forward.
ADVERTISEMENT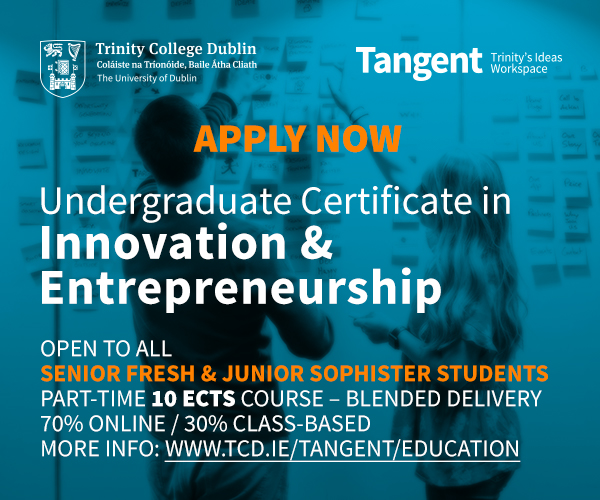 Where do these researchers come from? The best researchers acknowledge that they are not necessarily the experts at writing grants and securing funding
Arguably, the most important work carried out by the Research Development Office goes unseen and definitely underappreciated by the wider college community. The amount of work that goes on behind the scenes in developing frameworks and completing grants, especially the bigger grants, is incredible: "When researchers work with the research office they do see that we can add value and they probably don't know about the upstream work." Often, they can work up to five years upstream with funders to shape that framework. One big project that they are working on currently is the ninth funding framework from the EU. Alexander and her team are heavily involved in trying to influence the European Commission in developing a suitable framework for universities and researchers.
We are somewhat fortunate in Ireland in that we live in a relatively small nation, meaning that groups like Alexander's exert quite a lot of influence over national funders, such as the Irish Research Council and SFI. Alexander says that on a "national level we're quite lucky because the environment is quite small, so we can interact with funders directly". These organisations are often receptive to meetings and are quick to resolve any issues universities may have.
At an international level, this is somewhat more difficult. However, influence can be exerted somewhat through alumni at these institutions or organisations, such as the League of European Research Universities, which Trinity joined two years ago. Trinity's research development team is also part of Coimbra Group and the European Association of Research Managers and Administrators, two organisations with significant influence in shaping funding frameworks. Alexander points out that universities are key stakeholders and "absolutely have a voice within these working groups and organisations".
While Trinity may hold significant sway over certain events, threats such as Trump or Brexit are more difficult to manage and create a degree of uncertainty with regard to funding. Most of Trinity's collaborate projects would involve the UK, so Brexit could create both opportunities and challenges. Alexander, in much the same manner as all stakeholders in research, wants "to see the best research conducted", and is trying to ensure whatever process is ongoing in Brussels allows the UK to still be involved in research. Global issues are the focus of several grants, so it's of benefit to have global involvement.
While Trinity may hold significant sway over certain events, threats such as Trump or Brexit are more difficult to manage and create a degree of uncertainty with regard to funding
Assessing situations such as Brexit and the Trump influence on research means that the team is constantly re-aligning strategies to ensure the best outcome for Ireland and Irish research. Camilla Kelly, who is responsible for national and international funding, is constantly looking at the funding environment and assessing what can be done to ensure optimum outcomes. Not all funding structures are created equal, and therefore the degree of help or influence that can be given or exerted is not always the same. It appears that there are certain systems where no difference can be made by spending time with the research development office.
The office also works with researchers who are interested in coming to Trinity to set up research projects, and while someone coming from Europe may be aware of the system, someone from the US might not be as familiar. The research and development office, according to Alexander, helps to "demystify" a lot of the complex terminology used.
Of note, and an issue that one would imagine is rather common, is that oftentimes researchers can get rather caught up in the science of the project and lose sight of the need to try and promote their work in the most engaging way. Conveying impact, beyond the knowledge to be gained, is also an integral aspect of a good funding application and an area in which Alexander and her team can add exceptional value.
Speaking on the topic, Alexander explains: "There is very much a move now to see that research is not a linear process from basic to applied right out to an economic output, and that we need to be thinking about outcomes, about societal impact, that research is iterative, something may spark off that changes the direction of your work and lead to something else and that will mean changes to how things are evaluated."
The office also works to foster relationships with industry, which is becoming increasingly important, especially in bigger applications such as those for SFI-funded centres, such as the Advanced Materials and Bio-Engineering Research (AMBER) centre or Connect in Trinity. Alexander and her office do as much as is possible "to create opportunities to work with [industry]".
As we enter into the last two years of Horizon 2020, Alexander and the Research Development Office are more important than ever, if we are to meet the national target of winning €1.25 billion from the programme. Figures last year show that Ireland has won €336.7 million, of which Trinity got €53.5 million. The competitive nature of research requires experts like the Research Development Office to add as much value as possible to applications, and to shape funding systems that suit the needs of the university's research community.