Sean Ryan has dropped out of the race to be Trinity College Dublin Students' Union (TCDSU) President, following sexual harassment allegations made against him.
Ryan apologised for any offence caused, but continued to deny all allegations made against him.
In a statement made on Facebook, Ryan made the announcement: "I reject the allegations of sexual harassment against me. This afternoon, I met with Junior Dean, Tim Trimble, and discussed the charges made against me. I am very happy to comply with the relevant procedures."
ADVERTISEMENT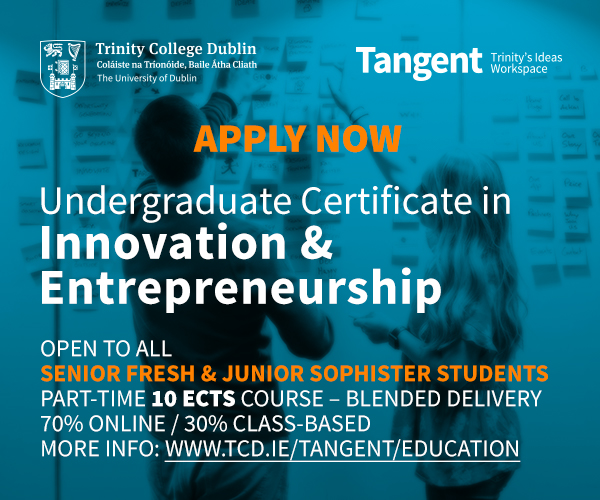 He did, however, express regret: "I nevertheless want to apologise unreservedly for any offence caused by my remarks as published in student publications. I do now understand that certain language I used in the past was inappropriate and has has fallen short of what is expected of a TDCSU President and what I expect of myself."
Ryan also acknowledged the racial slur that he made and was quoted in an article by Trinity News: "Regarding the racial slur quoted in the article, this was totally and utterly reprehensible and not representative of my views of members of the black community. Again, I deeply and sincerely apologise to anyone who this comment hurt."
Trinity News revealed yesterday a series of Facebook messages and snapchats sent to a woman between 2016 and 2017.
In an article published this afternoon, Trinity News defended its reporting: "At all times, in every story we publish, we strive to treat serious allegations with the utmost sensitivity. We also strive to meet high standards of journalistic ethics and integrity. We are satisfied that we have done both in our reporting of this story."
In his statement, Ryan said that he is "disappointed with the way such serious allegations against me have been published", adding that he feels "there was a severe lack of fair procedure and any kind of journalistic ethics. I hope this emerges more fully over the coming days".
In the statement, Ryan apologised to his campaign team "for the way this has ended", and said that he owes each member of his team a personal apology. "I know they are totally shocked and dismayed by these allegations and by my words. I cannot thank you enough for your support and your belief in me."
"The situation that has led me to resign is my doing and mine alone", Ryan added.
Ryan was one of four candidates running for the the role of President of TCDSU. The results of the race will be announced tonight.
---
Note: This article was edited at 21.30 on 25/11/2018 in response to a legal complaint by Sean Ryan.
Donal MacNamee also contributed reporting to this piece.