Nestled in the suburbs of Dublin inside the walls of Trinity Hall lies the home of a sport that many have yet to discover. Squash – a game played with rackets inside a four-walled court – is a dynamic, energetic sport that requires concentration, precision and skill. When The University Times sat down with Tamaki Marumo, the current Captain of Trinity Squash, it became clear that this description also fits Marumo's character perfectly.
Marumo talks animatedly about her squash journey, showing an obvious passion for a sport she loves and even more so the people that have inspired her along the way. She describes how, as a young child in Hiroshima, Japan, she came across squash entirely by accident. "It was actually table tennis that I wanted to start. My mum tried to find a club and couldn't find one … but she asked someone at work who said that he knew a squash club, so I went to that."
Initially, Marumo stayed with the sport because she enjoyed the atmosphere, not taking the game too seriously. "It wasn't until I played my first competition that I started to take it seriously. I only went because everyone else was going … but I lost very badly. That made me want to start working and trying to play competitively. That was when I was about eight." Marumo credits all of her early success and enthusiasm to her first coach, Sachiko Shinta. "She was like a role model to me. She was playing professionally as well as coaching and I loved it when she came back from tours. She always told me interesting stories from all over the world."
ADVERTISEMENT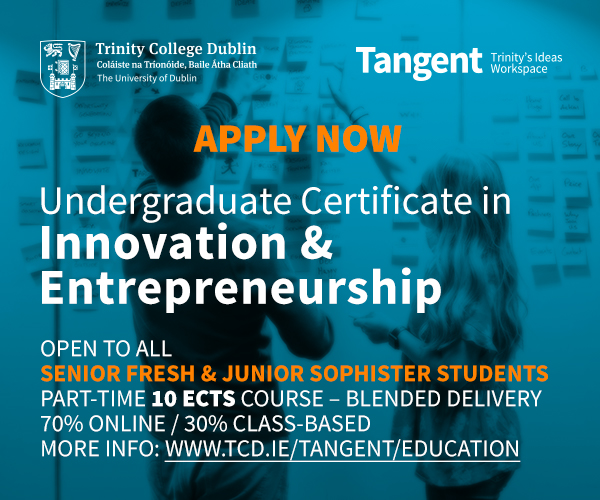 The biggest reason I play squash is people
Shinta supported and nurtured Marumo to achieve her squash ambitions, bringing her on to win National Junior Championships in the under-11, under-13 and under-15 categories throughout her teenage years. Subsequently, Marumo represented Japan in many international competitions such as the Asian Junior Individual Championships and Team Championships.
Squash opened up some early travelling opportunities for Marumo. "I travelled a lot with squash. A lot of the places, they were places I would never go if I didn't have squash. Like Sri Lanka and Malaysia. I went to Malaysia quite a few times." Bitten by the travel bug after hearing about Shinta's experiences and having her own adventures abroad, Marumo then had a desire to continue travelling and experience a wider variety of cultures. Unfortunately, this meant leaving her club in Hiroshima and questioning whether she would continue her involvement in the sport. "I went to Germany for a year to do an exchange year while I was in high school… that's when I stopped playing competitively … but still I found a club in Germany and I continued playing, just I wasn't playing tournaments and that kind of stuff."
After high school in Japan, Marumo had a difficult decision. She could pursue squash professionally, where she would be met with obstacles such as poor sponsorship and little in the way of professional tournaments, or she could leave her squash career behind and travel abroad for university. Marumo's desire to travel won out, and she applied for and accepted a place at Trinity.
After researching squash teams in Dublin and deciding that perhaps the squash scene here might not be developed enough to support her needs, Marumo thought that she would start a new sport on coming to Trinity. However, that all changed when she found Trinity Squash and their coach Elby de Costa. "He's been coaching Trinity Squash for more than 25 years and he – ah, he's just the best. So I thought, 'okay, I'll play squash again'." Frequently, throughout Marumo's life she has found inspiring role models to support and encourage her in her career. "The biggest reason I play squash is people… my coach here, he's not only my coach on court. He's also a life mentor. I can talk with him about anything."
Anyone can play. Even if you're old and can't run anymore, you can still play
Marumo goes on to explain the difficulties squash clubs have in recruiting members. "It's very difficult because squash is a minor sport. It's hard to convince people to start … maybe they've never seen it and you have to convince them that it's fun."
Marumo's dedication to spreading her love of the sport found an outlet when she got the opportunity to run for captaincy in 2016. "The committee in second year, [for] most of us it was our first time on the committee … it was a little bit difficult but I think in the end, because everyone was so enthusiastic, it went really well." Marumo's pride in her team is clear as she tells The University Times how the group managed to successfully host the intervarsities tournament in the same year.
Again in second year, Marumo discovered and applied for the Trinity Sport scholarship. "I knew I needed to improve my strength. In first year I only did squash training but then in second-year I worked on my strength in the high performance gym in Trinity … when I improved that it made such a difference." A regular week for Marumo involves at least two matches, training on the court every weekday and gym sessions fitted in around lecture times throughout the day. Allowing Marumo to fully utilise time between lectures was key to her accelerated progress on the court.
With improved strength and agility, Marumo took her competitive playing to a new level, entering British Squash Professionals Association (BSPA) tournaments in England. "That was my new challenge. I talked to my coach, he was the one that suggested I go over and play them … that was an individual thing. It's mainly for British players who want to go professional, so the level is insanely high."
Third year brought another year at the helm of Trinity Squash, and a new year of challenges for Marumo. Travelling back to Japan, she played in the National Championships but suffered an unfortunate pairing in the first round of the competition. "I won the qualification round, then I lost the first round of the main competition because I played the girl who won the tournament, who became national champion." Undeterred, she intends to return next year and aim for greater success.
Fresh from a win in the Leinster Closed tournament and a respectable fourth place in the Leinster Open, Marumo is well prepared for the upcoming intervarsities tournament in Cork, where she will play on both the mens' and womens' teams. "I really want to win because the mens', we have a winning streak of 10 … the ladies as well, we won last year for the first time in many years, nobody knows when Trinity last won."
It's not only the sporting side of Trinity Squash that Marumo is passionate about. She describes herself as unique, being a squash player not born in the British Isles where squash is most popular. But this feature has benefits. She credits squash with helping her to integrate into a new country and culture seamlessly. "I have a lot of international friends … they always say it's really hard to meet Irish friends, but through squash I've met loads of Irish people."
Having become so invested in the development of the sport at the university level, Marumo has plans to start up a network for university clubs to connect with each other and discuss event management, social events, rule implementation and general support for new committee members across Ireland.
Throughout Marumo's varied and intriguing life, she has gained many great experiences, and still her love of squash has remained. She credits this to its inclusive and flexible character: "Squash is a universal sport. From very small kids to older people, anyone can play. Even if you're old and can't run anymore, you can still play. All you need is a racket."